How does education work in your country?
Verena Pausder:


"

Digital education and media literacy are not fixed ideas of a few start-up hipsters

"
In her first non-fiction book, Pausder describes how she would like to reform the educational landscape, but also makes politics and business responsible. She tirelessly explains how she wants to end the daydreams and standstill and reshape "the old world", the stuck structures. In 200 pages she writes - she speaks much more, because the book is written in the form of a speech - about how she would like to shake Germany out of its twilight sleep. You have to start with the foundation of the country - education.
In Pausder's new land of education, the curriculum has been streamlined and the lessons are project-based and interdisciplinary. Teachers become learning guides and can switch between analog and digital lessons. She writes podcasts about the Weimar Republic in history, e-books about oceans in non-fiction classes and stop-motion films in English classes.
Instead of Latin, programming should have a higher priority in everyday school life in Pausder's new world. Not everyone has to become a programmer, but coding teaches important future skills: problem-solving skills, error culture, the ability to work in a team and willingness to make decisions. "Programming is also a collaborative process of just trying it out," writes Pausder.
And Pausder would like to see a courageous attitude in the future - this becomes clear in her entire book: Dare before you judge; try it out before speaking badly; do instead of complaining.
In Pausder's New Land, digital devices should of course be integrated into the classroom. "Not as a gimmick or because digitalization is on everyone's lips, but because it must be our aim of the education system to train children to become responsible citizens of the future." This includes dealing with digital devices, content, tools and skills.
"Digital education and media skills are not fixed ideas from a few start-up hipsters, but the foundation of the New Land."
And Pausder also sees an opportunity in hybrid teaching, in mobile learning that is independent of time and location, which can inspire education. She does not neglect the great importance of social interaction and exchange in school. "No robot in the world will ever be able to replace teachers," says Pausder.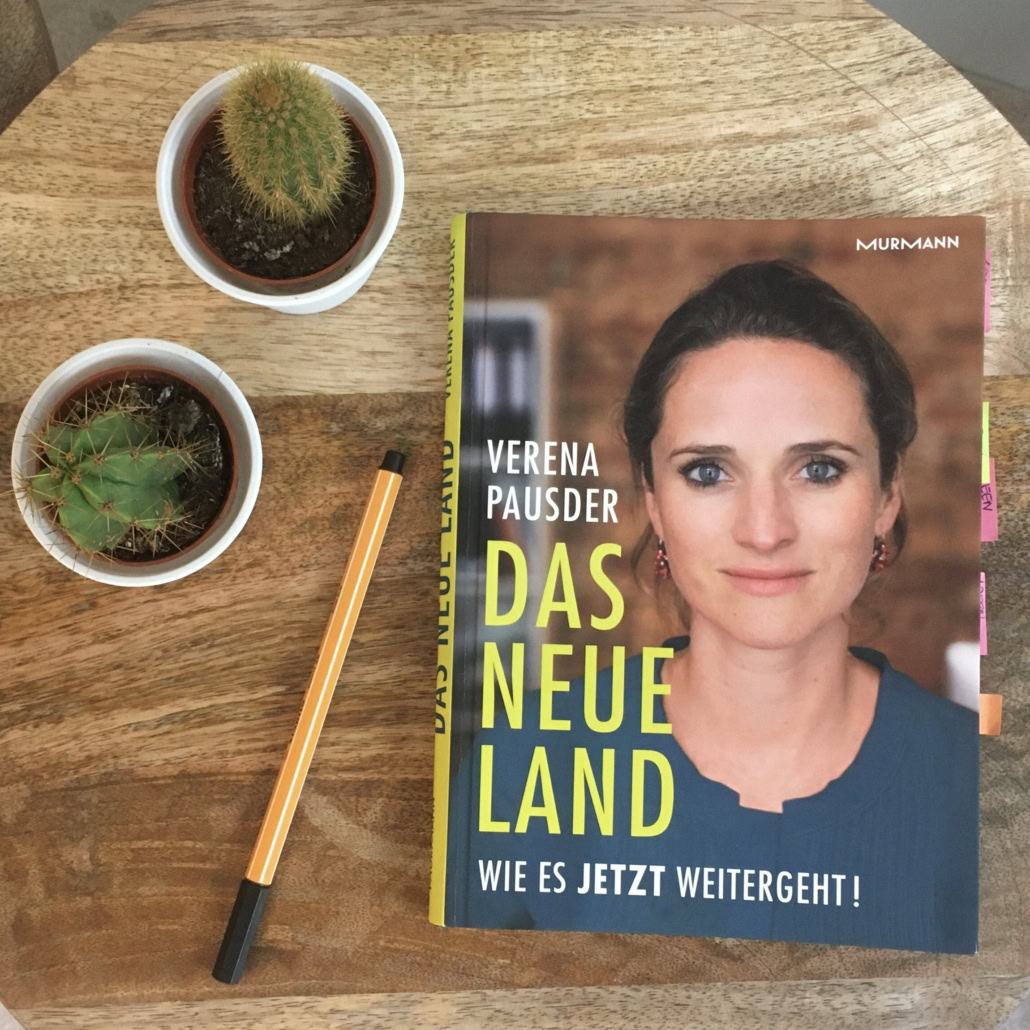 Verena Pausder: Das Neue Land - How it will continue now, Murmann, Hamburg 2020, 200 pages, 20 euros

The Corona crisis also showed that there is still a lot to be done for digital education. The infrastructure is often not in place. Pausder's solution is an alliance of system administrators: Companies of a certain size should voluntarily send their system administrators to a school in the area for one day a month. The aim is to effectively implement the digital pact and to equip all schools with WiFi and devices.
Parents would also have to hone their digital skills, because they currently cannot create a WordPress blog, edit a video or upload a podcast. "Then let's get training together with - or from our children - in the sense of lifelong learning," said Pausder.
To this end, she suggests a "future hour": families should sit down for one hour a week and try out what's in the devices, their smartphones and laptops. Together they discover new programs and tools, such as stop-motion films, digital games or programming with Scratch.
As for education, Pausder's book provides further concrete ideas for the New Land: Politics must become more permeable and promote exchange between disciplines. According to Pausder, equal rights require a quota of women from below, which is already effective in school and training. In the area of ​​entrepreneurship, Pausder is thinking of a new form of company, the so-called "nGmbH" - a GmbH that is supposed to meet specific sustainability criteria. In addition, according to Pausder, entrepreneurial thinking and acting should be encouraged during school days.
Pausder wants to live in a country in which there are e-mail addresses for all teachers, the voting age is lowered to 16 years and equal opportunities are given. She calls for a digital ministry and investment in innovation. With all of her suggestions for improvement, Pausder is not angry or frustrated, she does not complain - but is hopeful and clear in her ideas.
It makes education, politics and entrepreneurship equally responsible - and ultimately each and every one of us. Soberly and with simple, concrete examples, she describes what is - and drafts the map of a new country. And that's not something that we can sit out or oversleep, because: "The New Land has long since arrived."