In summary, capsaicin has a beneficial effect on a number of heart-related factors. It is true that chillies should not be consumed excessively and they are no substitute for appropriate medication for serious heart diseases. But they can certainly enrich the diet with their preventive properties,
concluded Chen at this year's meeting of the American Chemical Society (ACS) in San Diego.
Chili - hot makes you slim!
As a spicy flavor note in our diet, chili not only fires up our health, the small pod can also help to slimline.
Previous studies had already shown that the "agitator" capsaicin can suppress hunger and increase energy consumption, which burns calories.
New insights into the figure-friendly properties of chilli were made last year by researchers at the American Purdue University in the journal Physiology & Behavior set out.
Commercially available cayenne pepper containing capsaicin was used for the tests. Cayenne pepper is the name given to the dried, ground fruits of the cayenne chilli variety, which is one of the most widely used spices in the world.
The 25 normal-weight study participants, of whom 13 people liked spicy food and 12 people did not, were given 0.3 g to 1.8 g of cayenne pepper daily over the course of six weeks, depending on personal tolerability.
In all test subjects, the chilli consumption led to an increased core body temperature and increased calorie burning due to increased calorie consumption. Surprisingly, especially those who did not consume chilli regularly showed a reduced feeling of hunger and less craving for fatty, salty and sweet foods.
Chili consumption has been shown to regulate appetite and increase calorie burning after eating. As a dietary measure that does not require a lot of effort and overcoming, chili could be a valuable aid in weight management, said Prof. Richard Mattes.
Similar studies have been carried out with chilli in capsule form. But it is precisely the taste sensation that maximizes the digestive process and contributes to weight loss. In Mattes 'words, the burning sensation in the mouth is responsible for the rise in temperature in the body and the resulting increased energy consumption.
Recipes with chilli
So that you can also benefit from the many advantages of chilli, we have put together a few recipes for you:
We hope you have fun trying it out and enjoy your meal!
display
Distance training to become a holistic nutritionist
Are you interested in what's in our food and want to know how nutrients and vital substances affect the body? Do you want a healthy life for yourself, your family and fellow human beings? Nutritionists are popular - but the holistic aspect that is needed for sustainable health is often forgotten when giving advice. At the Academy of Naturopathy, you will get to know the connections between lifestyle and diet as well as physical and psychological well-being.
That educates interested people like you in around 16 months to become a holistic nutritionist out.
Is this article worth reading?
Share this article
swell
Dalichow I., "Chili hot, beautiful and healthy" yoga aktuell 2012
"Hot Pepper Compound Could Help Hearts" ScienceDaily 2012 (Chilli ingredient is good for the heart)
"Reasonable Quantities of Red Pepper May Help Curb Appetite, Study Suggests" ScienceDaily 2011
"Capsaicin" DocCheck Flexikon 2012
"Mitochondrion | Adenosine triphosphate (ATP)" Zytologie-Online 2012
Athanasiou A et al., "Vanilloid receptor agonists and antagonists are mitochondrial inhibitors: how vanilloids cause non-vanilloid receptor mediated cell death." Biochem Biophys Res Commun. 2007 Mar 2; 354 ​​(1): 50-5. (Vanilloid Receptor Agonists and Antagonists Are Mitochondrial Inhibitors: How Vanilloids Cause Non-vanilloid Receptor-Mediated Cell Death)
Walters S., "Prevent and Heal Disease With Chilies" Natural News 2008
Fraser J., "Study: Hot chili pepper compound kills cancer without side effects" Natural News 2007
"Medicinal Plant Chili" Lexicon Alternative Healing 2012
Notice on health issues
This information is passed to the best of my knowledge and belief. They are intended exclusively for those interested and for further training and are in no way to be understood as diagnostic or therapeutic instructions. We do not assume any liability for damages of any kind that arise directly or indirectly from the use of the information. If you suspect illness, please consult your doctor or alternative practitioner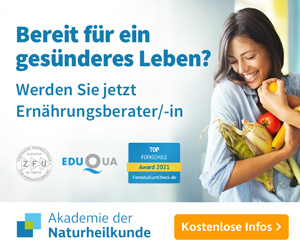 Subscribe to Newsletter
Exciting information about health and nutrition
1x per month
Login Successful. You will shortly receive a confirmation at the specified email address.
With your registration you allow the regular sending of the newsletter and accept the data protection regulations.
HEALTH CENTER © 2021 Neosmart Consulting AG. All rights reserved.