Postal services accept handwritten addresses
Greetings from Liliput - small letters and small parcels are conquering the world
Miniatures have always had a special attraction for people. Whether matchbox cars, toy trains or bonsai. The much larger originals just don't fit into your own four walls. If, however, small-sized everyday things are miniaturized in the same way, you get a feel for how Gulliver must have felt in the fabulous land of Liliput.
This is exactly the approach that Lea Redmond, a student from San Francisco who began to send letters in the smallest of formats in 2008, seemed to be pursuing. What started as a quirky social art project was to develop into the "smallest" postal service in the world.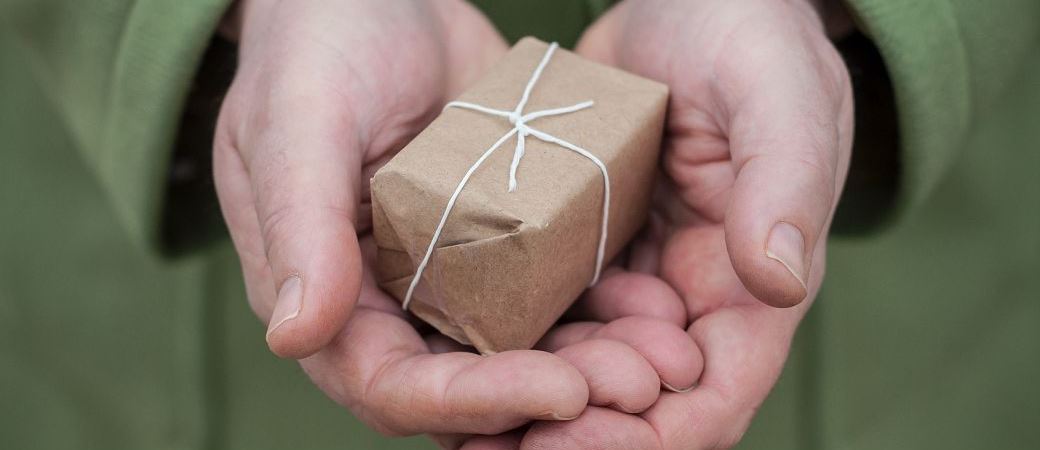 A magnifying glass is also sent so that the recipient can read the greetings. After all, the addressee wants to be able to quickly decipher the messages that the sender sent him in this original way. The young woman from California didn't even need a lot of start-up capital to implement her idea of ​​creating and sending letters the size of a postage stamp.
She now offers her service on leafcutterdesigns.com worldwide and earns around 1,800 euros a month. More miniature postal items such as parcels have now been added and the idea seems to be getting around. Proof that even bizarre business ideas have enough potential to make good money with them.
Greetings in mini format that arrive
Probably everyone thinks of miniature records with this business idea, such as the smallest Bible in the world. A few decades ago it was as "big" as a fingernail, but thanks to nanotechnology it has now shrunk to 0.5 mm². For Lea Redmond from San Francisco this is out of the question for her mini letters, because it required a microscope to decipher the messages. A small magnifying glass, on the other hand, is sufficient to be able to read the miniature greetings of your service.
The founder once offered her letter transfer service in offices, cafes and restaurants, for example to send baby greetings. But it has become much more, as your WSPS (World's Smallest Postal Service) shows on leafcutterdesigns.com. Because not only baby greetings, but also other occasions such as birthday, wedding anniversary or father's day come into question as an occasion. The right stationery (s) with differently designed layouts are available in the shop.
In addition to the shipping data such as sender and recipient, the sender of letters or cards can enter a main text of a maximum of 26 lines. In addition, opening instructions can be attached to the outside of the watertight envelope if the letter is only to be opened on a certain day.
Everything is handwritten in small letters by the founder. The letter is always closed with a wax seal with the sender's initials pressed into it. The small letter can then be sent worldwide. So that the dispatch is technically possible, the small letters and cards are put into a larger envelope with a standardized postal format.
But not only letters and cards can be sent in the smallest format via Lea Redmond's WSPS. The Californian has expanded its service to include other postal items such as parcels in line with the system. Useful items are available as shipping goods, some of which are not much larger in the original and have a symbolic function.
From a compass with the message "Where would I be without you" to an eraser, with regretful greetings for wanting to undo something, to a miniaturized bouquet of flowers with relevant greetings that correspond to the respective occasion.
Be it a birthday greeting, a recovery wish or congratulations on passing the exam. There are currently a total of eight options for filling the package. All symbolic objects are wrapped in a mini-newspaper, the title topic of which relates to the chosen occasion.
It is also possible to send small letters in bulk for invitations to weddings, trade fairs or company presentations for orders of 20 or more. The price for the letter is US $ 9 and the package is US $ 10. In addition, there are the shipping costs.
Only the imagination sets the limit here
Lea Redmond's business idea from San Francisco shows that ideas that might initially be perceived as bizarre also promise success. But every offer finds its demand. The global availability of the Internet in particular means that the entire world is available to online-based services as a sales market. Even if the business idea is less popular in one's own culture, there are other regions of the world that may welcome the idea all the more.
In any case, leafcutterdesigns.com has been a great success for the founder. After all, she earns around 1,800 euros a month with her WSPS, the world's smallest postal service. A business idea that can only be set by the imagination.