What is Instagram Marketing
How does Instagram Marketing work?
According to the GWI Social Summary, image-oriented social networks such as YouTube and Instagram are the most popular social platforms for 16 to 19 year olds - ahead of Facebook. Because users want to be addressed visually. Angela Merkel knows that too: she has had her own Instagram channel for a week and has over 42,000 subscribers. Time to take a closer look at Instagram ...
1. This is Instagram
Instagram is a free photo and video sharing app with which 400 million users worldwide can create and edit photos and videos in order to then make them accessible to other Instagram users via the Internet. Originally it was an app for IOS, but now it is also available for Android, Windows Phone and as a website. However, you can only upload photos and videos using your smartphone. If channels are not declared as private, everyone can see the images without having to be logged in.
Mdg Advertising have summarized a comprehensive overview and 5 good reasons for Instagram marketing in an infographic:

Instagram vs. Facebook
Compared to Facebook, Instagram is the newer social network and shines with a rapidly increasing number of users. While Instagram has gained around 4 million users in Germany since 2015 and thus currently has around 9 million German users, the number of active users on Facebook fell by a whopping 4.5 million from 2015 to 2016. Nonetheless, Facebook currently has more users in Germany than the newcomer Instagram with 23.5 million (not including users under the age of 14). But at 4.8%, the interaction rate on Instagram is currently significantly higher than on Facebook, where it is just 0.72%. This could be due to the fact that, unlike Facebook, Instagram does not display any advertising, is very clear and also has a cool design. Among other things, it was probably these arguments that also led to Instagram being bought by the giant Facebook.
2. Why is Instagram interesting for companies?
Big names such as Nike, L'Oréal and Mercedes Benz are already making a big splash on Instagram. Due to its high worldwide popularity, you can reach a lot of people with Instagram. It is very popular with young people in particular. The reasons: the ease of use and the focus on pictures with short texts. Various filters can be used to turn ordinary photos into small works of art. And the "collecting" of "loved ones" and subscribers can quickly become a little addiction! Use the images for your storytelling, convey your corporate culture, the spirit of your products and contribute to your brand! Make your Twitter, Facebook or blog presence more lively by integrating your Instagram pictures and short videos. You can also refer to your own company and your online shop using meaningful images. Or even easier: sell something to your customers directly via Instagram. Instagram is currently working on that. With sponsored posts and advertisements, which will in future be precisely adapted to your age, place of residence, gender and the personal interests of your target group, you will also draw attention to your presence.
3. Examples from practice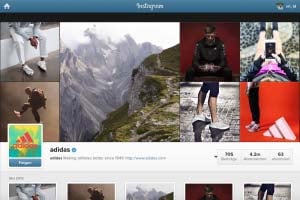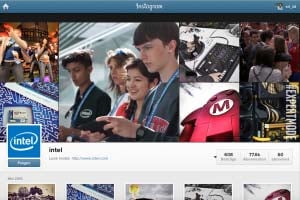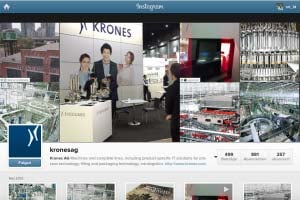 The use of Instagram marketing is comparable to that of an internet blog. Only images take the place of texts. These are also displayed chronologically, but cannot be sorted according to categories. Here are three examples of companies using Instagram:
You post pictures and short videos of a maximum of 15 seconds - of new products, employees, events and scenes behind the scenes. These are briefly commented on. As with Twitter, the use of suitable hashtags helps that the images are found. By entering @ with the appropriate username behind it, other Instagram members can be addressed directly. A well-known example of the effective use of Instagram: Ikea has already digitized an entire catalog with the help of Instagram. The Swedish furniture company had its community photograph their favorite products and received a completely digitized catalog without having to pay anything! See also: http://vimeo.com/98909669.
4 tips for your first steps on Instagram
Snapshots - but with a strategy:Before you set up an account, you should be clear about what and of course who you want to reach with it. From this you can draw important insights for the next step: What do you want to say with your posts and what attitude towards life do you want to convey to your prospective customers? All strategic considerations and the consequences thereof can be recorded in an Instagram style guide for your company.
What are the others doing? In the next step, you should also take a look at how the competition presents themselves and their products on Instagram. In this way you can develop a strategy how you can stand out from the crowd or the competition - so that your product or company gets the attention you want.
Use network functionalities: The network concept behind it is characteristic of social media. The users can exchange ideas on a wide variety of topics and, if they wish, also establish a dialogue with companies. Therefore, you should also use the typical functionalities in your Instagram account, such as hashtags (#), in order to be found more easily. The hashtag should then ideally relate to your product, your company, but also to the picture you have posted.
"Borrow" range: As in other networks, there are well-known influencers on Instagram who have managed to win a large group of fans with their pictures. As a company, you can use relationships with such influencers to make even more users aware of your product and your Instagram account.
4. What is special about Instagram?
Instagram is fast, fun and can provide exciting impressions within seconds. Thanks to the automatic formatting and the numerous filters, you simply get great pictures - without any additional image processing programs or even a graphic designer. In addition, the images can easily be embedded in Facebook or the website. The restrictions: the images can only be displayed chronologically and not categorized - you would need Pinterest for that. In addition, only one Instagram channel can be operated per smartphone - difficult, for example, if you want to separate private and professional use - or as an agency even want to maintain customer accounts. The somewhat impractical solution: carry your own smartphone for each Instagram account ...
Are you interested in topics related to social media and community marketing? Download our suitable eBook now!