What are incoming and outgoing calls
Call management
What does "call management" mean?
Call management is the organization or distribution of incoming and outgoing calls. In the event of a high volume of calls, the number of calls can, for example, be distributed to the individual responsible. Cloud telephone systems also support call management, as they are specially designed for telephony behavior in companies.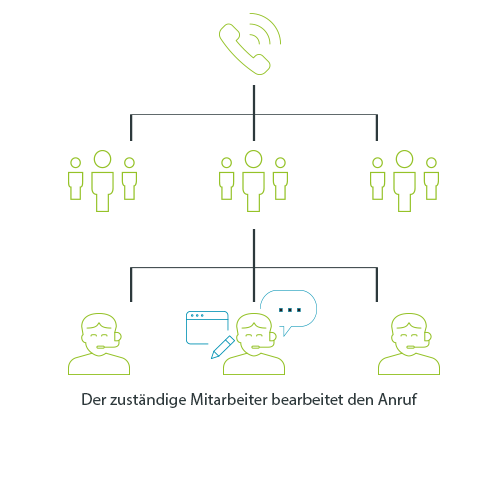 Application and function
Call management has several functions, but its primary purpose is to better manage incoming and outgoing calls. A call management works according to an order system, which is supposed to help the user with the processing of phone calls.
First, the call management sorts calls according to the categories incoming, outgoing and not answered. This can be subdivided into further categories, e.g. calls can be assigned to specific persons in charge, departments or projects. The employee can also store information on the respective phone call during or after the phone call. This can be useful for summarizing the content of the conversation, attaching files or setting reminders. With these functions, telephone stress can be avoided and dealt with more easily.
Call management is often technically supported by a queue or an IVR system.
advantages
Optimization of the handling of telephony
Support with the organization of incoming and outgoing phone calls
Increased customer satisfaction
Efficiency of internal company processes