How can I settle in Kasol
Celebi family on their way to India
Travel period: September 2013 - June 2014 | by Ceyno Celebi
Srinagar: The Mughal Gardens
Shalimar Bagh
On a beautiful sunny day we made our way to the Mughal gardens of Srinagar. They were created in the 16th century at the time of the Mughal emperors and gave Kashmir the name "Paradise on Earth". We wanted to visit two of them - the entrance fee should only cost 10, - Rs. Muzaffer said that we should first take a jeep to Shalimar Bagh, it would cost Rs 20 per person and would be the most comfortable, and then we could walk to Nishat Bagh. These jeeps stop everywhere if you raise your hand and there is enough space in the car. The drive to Shalimar Bagh, which is about 15 km from Dalgate, took 20 minutes.
As soon as we entered the garden, it was clear to us that we had seen a similar facility before. The fountains, the huge trees in the shade of which visitors sit for a picnic on manicured lawns, the perfectly cut beds with bright flowers, artistically cut trees, terraced sections - everything was reminiscent of the Shalamar Garden in Lahore. The gardens in Kashmir allegedly served as a template for the plant in Lahore - everything can be found on the Internet!
We spent a considerable amount of time in this facility, ate the watermelon we had brought with us and enjoyed the sun, the view of the mountains and the relative tranquility.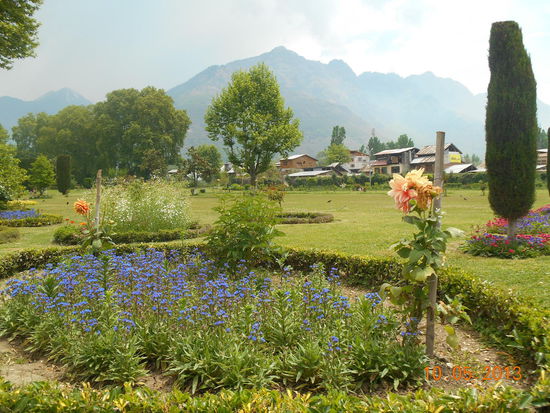 At the entrance of Shalimar Bagh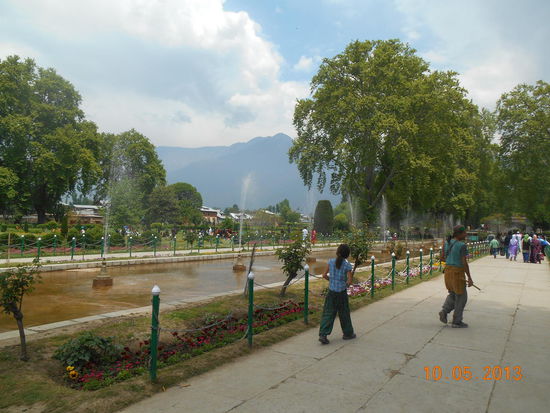 Elongated fountain
Terraced sections
Entire school classes have fun here.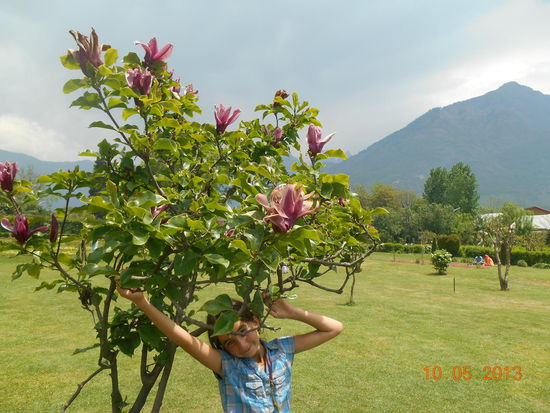 Exotic plants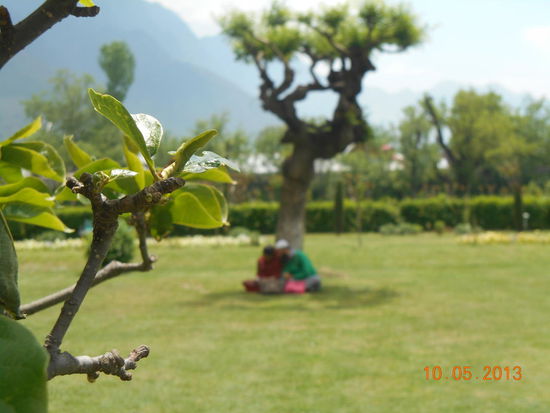 Interestingly cut trees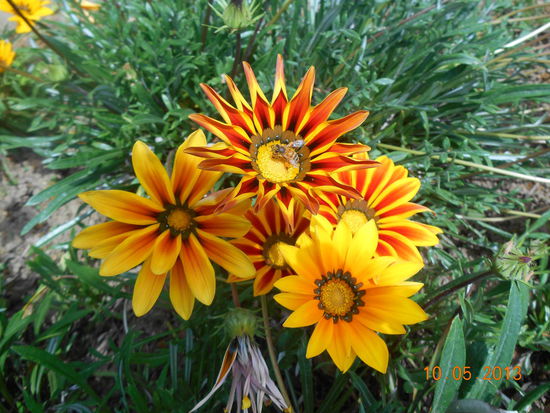 Shining flowers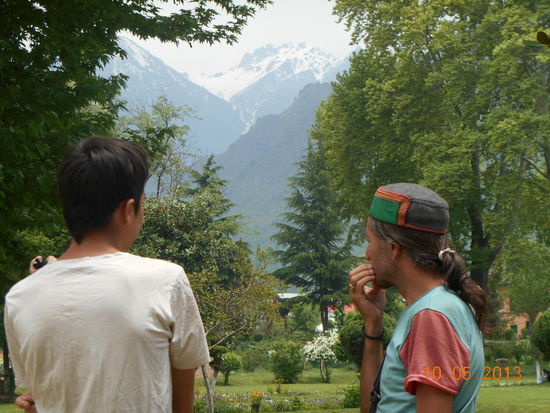 Magnificent sight of the mountains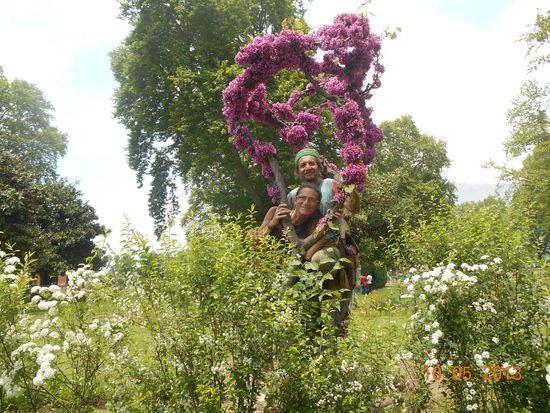 Funny plants
Medea had to take a photo again.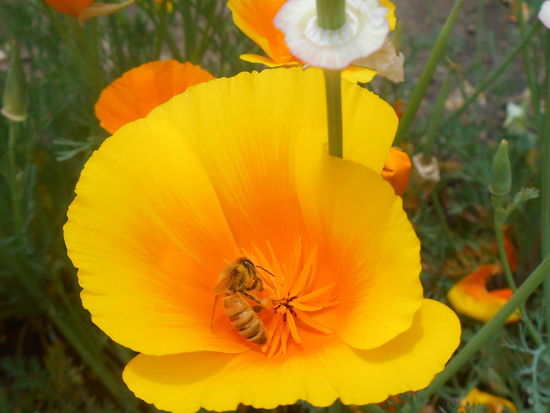 All sorts of animals too ...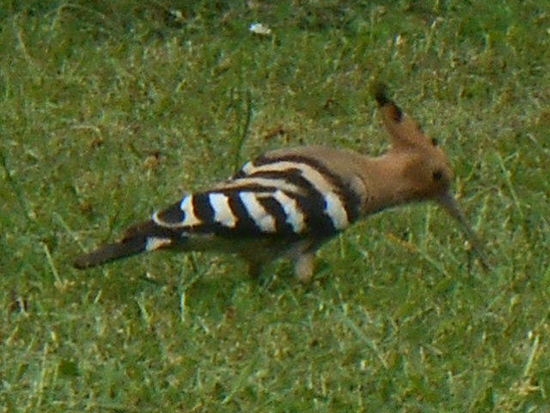 ... feel ...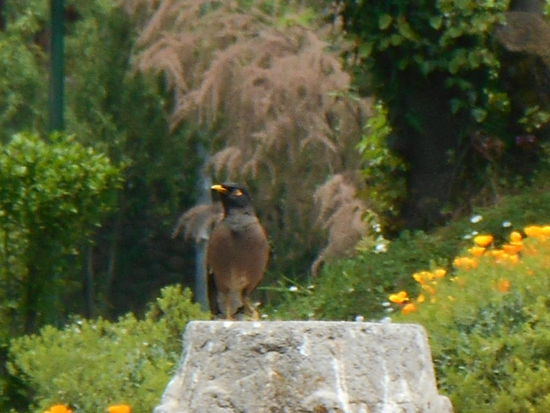 ... here probably.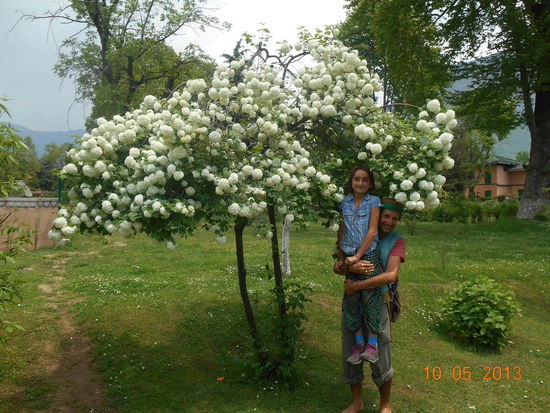 Snowball trees (I'll admit I'm a botanical zero!)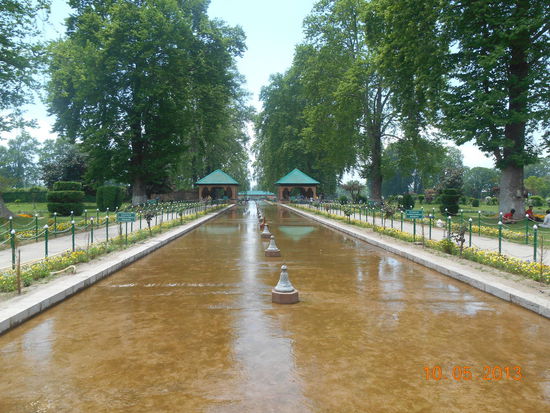 symmetry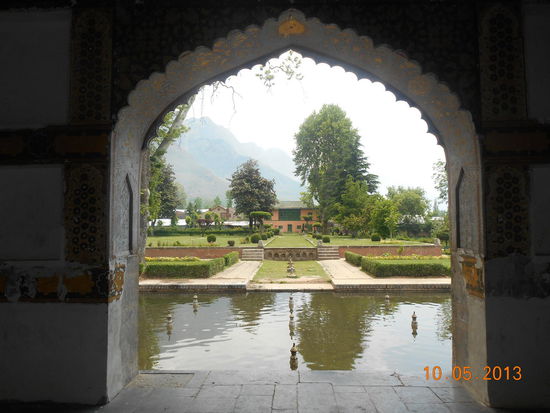 Perspective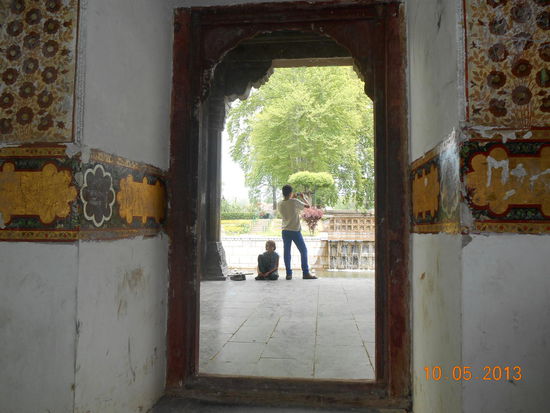 outlook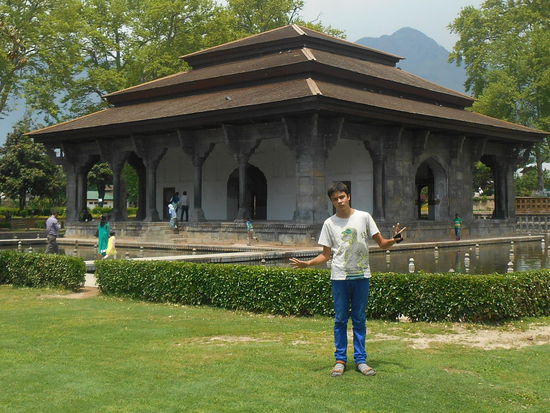 What's going on?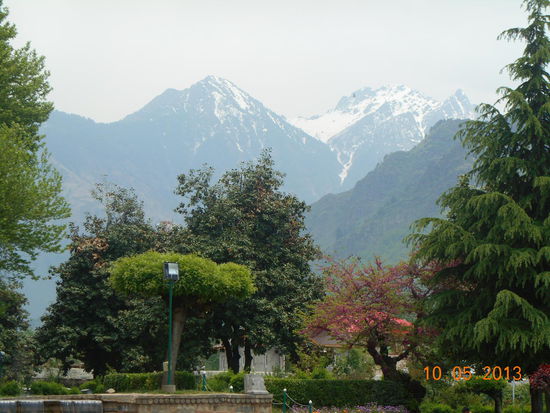 Aaah!
Nishat Bagh
We walked to Nishat Bagh as recommended (approx. 30 min.) And found a wonderfully terraced garden that seemed even bigger than the Shalimar Bagh (I liked the Shalimar Bagh better). The Nishat Bagh is located directly on the Dalsee and you can also see the Fort of Srinagar from here. Unfortunately the sky darkened soon after our arrival and within a very short time we found ourselves in the most beautiful storm that made us shiver and drove into the next car that was supposed to bring us back.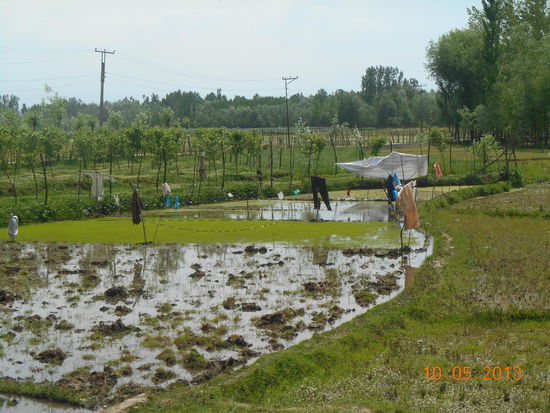 Path to Nishat Bagh - guarded rice fields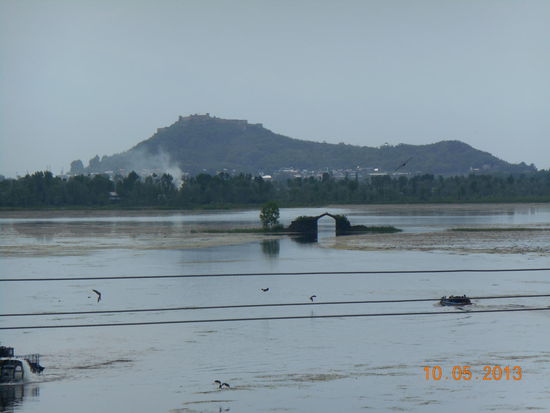 View from the entrance of Nishat Bagh to the fort of Srinagar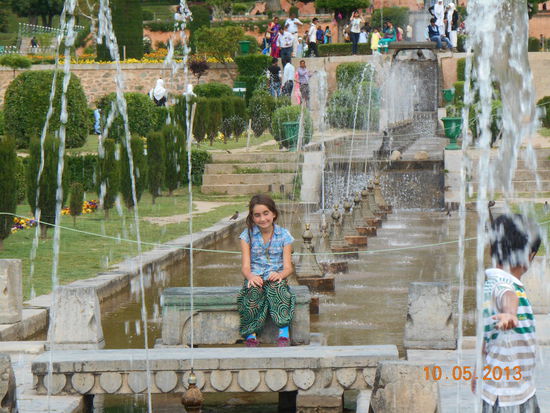 Nice and refreshing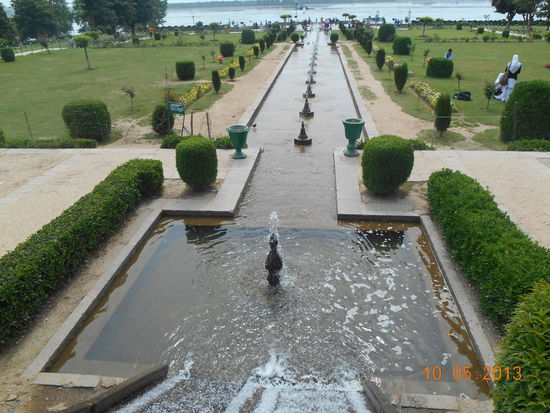 Terraces from above ...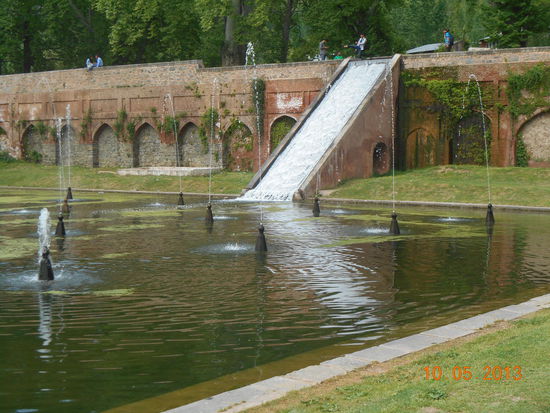 ... and below ...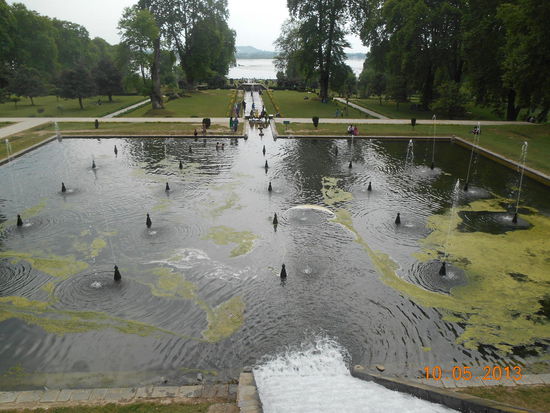 ... and again from above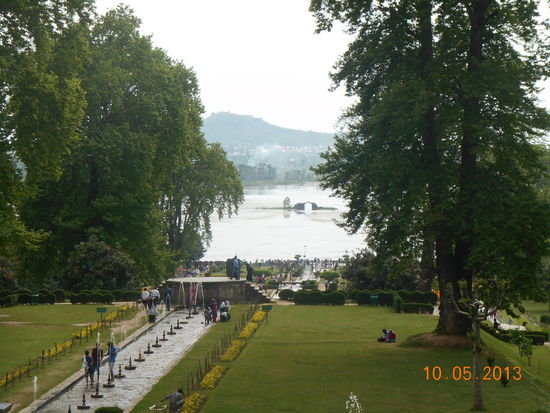 Just before the storm
© Ceyno Celebi, 2013
What's the matter?:
After a 3-4 week stay in Turkey, we will travel overland to India with our children (14, 8).
Details:
| | |
| --- | --- |
| Departure: | 24.09.2013 |
| Duration: | 8 months |
| Homecoming: | 02.06.2014 |
Destinations:
Turkey
Germany
Iran
Pakistan
India
Nepal