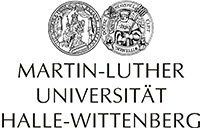 ---
---
26.08.2020 11:40
How long have pigs been pink? - New exhibition focuses on the development of pig breeding
Ronja Münch Press office
Martin-Luther-University Halle-Wittenberg
The Central Magazine for Natural Science Collections (CNS) will be showing the effects of pig breeding on animals in the exhibition "SUS100 - Man changes pigs" from September 4th. As part of a research project, the extensive material from the pet science collection of the Martin Luther University Halle-Wittenberg (MLU) was previously examined and both the morphology and genetics of 100-year-old pig skeletons were compared with today's animals and wild boars.
Humans and pigs have lived together for centuries. Since then the animals have changed enormously, have more meat, less fat and mostly white bristles on translucent pink skin instead of the former, dense black-brown bristles on dark skin. Numerous pig skeletons that provide information about the development of pig breeding are preserved in the MLU's pet collection. In order to come to terms with this story, the Federal Ministry of Education and Research financed the investigation in the collection for three and a half years. With the help of the most modern methods, both the genetics and the morphology of 100 generations of pigs were described and compared. In addition to DNA analyzes, the bones were evaluated with the help of 3D scans.

"I selected two domestic pig breeds, which are well represented in the collection and are still used for meat production today: the German noble pig and the German country pig," says Dr. Renate Schafberg, curator of the collection, who also curated the exhibition. In order to understand whether and how the animals have generally changed over this period of 100 years, the two domestic pig breeds were also compared with historical and modern wild boars. "Today's domestic pigs are long and thin, with a lot of muscle meat. In the post-war period, pigs were high-fat, short and round," says Schafberg. In commercial pig breeding today, pink pigs are predominantly used as mothers, even if the colorful breeds still exist.

At the center of the exhibition are two so-called dermoplastics - animal preparations - from modern pigs. "They already impress with their size," says Schafberg. In addition, the objects are a sensation in the museum landscape due to their difficult preparation. There are also historical preparations of piglets as well as photo series on the development of noble and country pigs. "The exhibition is intended to illustrate how our domestic pigs present themselves over time and encourage visitors to think about where the journey should go in the future," says Schafberg. There is also an interactive part for this: visitors can breed pigs themselves in a computer game. They can also state their own meat consumption in a survey.

Special exhibition "SUS100 - humans change pigs"
September 4 to November 30, 2020
Monday to Friday from 2 p.m. to 6 p.m.
Central magazine for natural science collections
Domplatz 4, 06108 Halle (Saale)
---
Scientific contact:
Dr. Renate Schafberg
MLU Museum of Pet Studies
Phone: +49 345 55-22326
Email: [email protected]
---
Additional Information:
https://www.naturkundemuseum.uni-halle.de/ The number of visitors is limited due to the ordinances to contain SARS-CoV-2, mouth and nose protection is mandatory. Names and contact details are recorded to track chains of infection.

---
Features of this press release:
Journalists, everyone
Biology, animal / land / forest
supraregional
Colorful things from science, research results
German
---