How do I get a unique brand
Game, set and match: USP! That is why unique selling points make your brand unique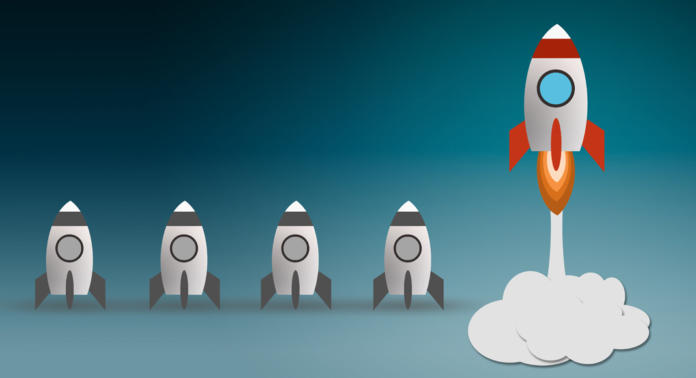 Companies with a USP have an easier time convincing customers or consumers of themselves and your performance. Regardless of the industry and company size, a unique USP can help boost sales and provide a decisive competitive advantage. Small and medium-sized companies, creative people and the self-employed should also position themselves with a unique user promise and profile themselves with that certain something. Because with a USP, a provider is "unique" and can win the favor of customers.
Table of Contents
Unique selling proposition - what makes a product unique
But what exactly is a USP? In short: it makes a product unique and desirable. As a USP or also "Unique Selling Proposition" are therefore the characteristics of an offer - be it a product or a service - through which it clearly stands out and makes it interesting for customers.
Unique selling points - what's the point?
Ideally, unique selling points should provide customers with an answer as to why they should buy a specific product and not that of the competition. Then it should be an argument that is incomparable and relevant to the target group. Because if you want to be successful in the long term, you have to differentiate yourself and stand out from the crowd.
Unique advertising proposition - incomparable advertising promise
It is easiest with a new product that meets the needs of consumers without competition. In principle, only the product and the corresponding product benefit need to be communicated to the target groups in order to boost sales. With today's variety of products and offers, unique, non-interchangeable products tend to be rare or do not last long - after all, the competition never sleeps.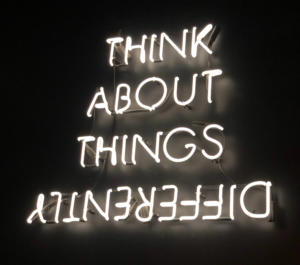 Of course, an offer without an obvious product benefit can also be perceived as unique - with the so-called "Unique Advertising Proposition", UAP for short. This is a psychological unique selling point that conveys to the customer why he needs the product. In principle, it is a purely promotional sales promise with which a provider positions and differentiates itself. The sales promise should always keep what it promises. Anyone who advertises with a user promise such as "Pizza delivery within 30 minutes, otherwise money back" should really invite the consumer to the pizza if he is late.
What is a good USP?
A USP helps customers make purchasing decisions and companies help them sell. This can be determined by the basic benefit of a product as well as the additional benefit. The basic benefit is fulfilled if the product can be used for the specific purpose. In a car repair shop, for example, this is changing tires.
Additional benefit: As the name suggests, it is something that is added to the basic utility in order to enhance the offer and make it even more attractive to customers. The additional benefit primarily satisfies the emotional needs.
Score with special features
The workshop could offer an additional benefit by offering tire changes to existing customers free of charge - but this is almost standard nowadays. In addition, the waiting time could be made as entertaining and pleasant as possible. For example, a comfortably furnished waiting area in which snacks, coffee and WiFi are available free of charge can ensure a positive emotional experience and thus bind the customer to the workshop. Or how about a pick-up and drop-off service within the city? So the customer has no effort whatsoever and the car is back in front of his door a short time later with the tires changed.
Only if it pays off!
Whether a USP is good or bad largely depends on whether it is relevant to the customer. There is no point in establishing an innovative product feature or a great service that does not offer the target group any real added value. Especially not if this property or service costs your company additional money but does not generate any. That is uneconomical and does not pay off.
Create target group-specific added value
Take a gym as an example. In addition to modern sports equipment and attractive fitness courses (basic benefit), childcare is also offered for the offspring (additional benefit). This is useful when addressing mothers and parents. If the clientele is predominantly male and consists more of students and best agers, the USP "child care" advertised is less relevant. For these target groups, the additional offer will probably not be decisive. That's not why they will choose the studio, but mothers and fathers may.
So it's important to know your target audience. Remember: When making a purchase decision, the customer is always concerned with finding the best offer for himself and his individual needs. For the students who visit the gym, you should come up with something else - for example the reduced student rate or free entry to the most popular club in town as a member of the sports studio.
The recipe for success for a good USP is: It is unique, relevant for the customer and economical.
Here are a few more examples with which you could create added value for the customer:
Simple order e.g. B. with WhatsApp at the pharmacy
Hairdresser with online appointment assistant
Organic store with recipe ideas for healthy eating
Friendly, competent service or sales staff
Fitness studio with body fat analysis and nutrition tips
Bakery that produces according to certain manufacturing processes
Learning from the best: successful USP examples
Many successful B2C and B2B companies show that it has advantages to have a unique selling proposition or to stand out with a unique advertising point. CocaCola claims a secret recipe for the sweet refreshment for itself, Duplo is the longest praline in the world and the iphone scores among other things with image and design. And that's why customers love these products!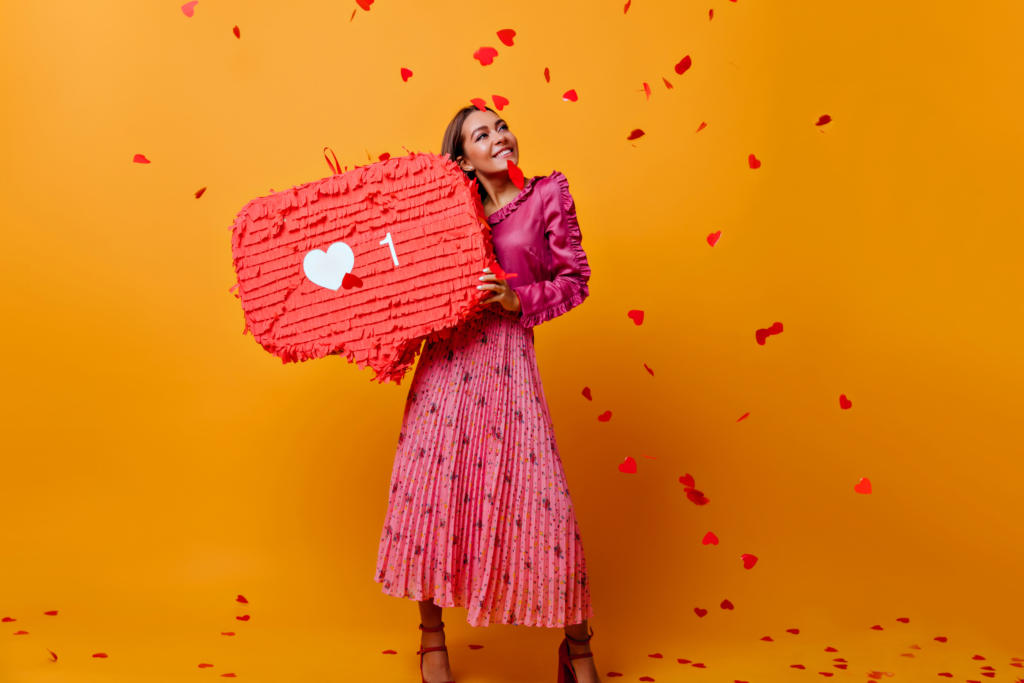 Do you actually know why you like to buy Ikea furniture, order from Amazon, wear adidas shoes and do your grocery shopping at Edeka rather than at the discounter?
The USP does it. Because you have this company with yours
User promise apparently convinced, maybe even enthusiastic.
Ikea - "Are you still living or are you already living?"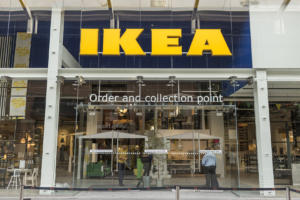 Ikea sells Swedish furniture design ready to assemble at low prices - worldwide. The company also impresses with a large selection and quick availability of products. Where else can you find the kitchen, bedroom and living room to take away? You don't live with Ikea, you live and do it simply and carefree - Swedish lifestyle to take away and feel good.
Amazon - a wide range of offers available at any time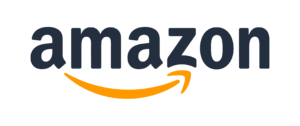 At Amazon today, you can basically get everything you need, quickly and easily, without leaving your home. Amazon is like a huge department store where you can shop whatever your heart desires around the clock and around the world. If you order directly from Amazon, you do not pay shipping costs and, depending on the offer and place of residence, can ideally hold the product you want in your hands after work.
Edeka loves food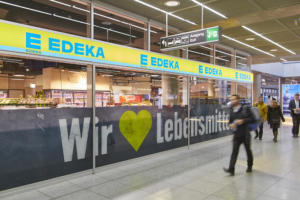 According to an evaluation published by the weekly Lebensmittel Zeitung (via Horizont), Edeka is the most successful food retailing company in 2018. With its well-known claim "We love food" and extensive marketing measures, the company repeatedly shows that it is the expert in food, conveys trust, Security and competence.
adidas - passion for sport and lifestyle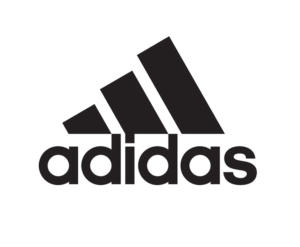 adidas is the sports brand with the three stripes. These do not just serve the company as a logo. The three stripes make up the design and ensure recognition - worldwide. Whoever wears adidas - whether shirts, shorts or shoes - has chosen brand quality that has been around for over 70 years. But it's not just about design, selection and diversity, adidas conveys an attitude towards life: stylish at the same time, sporty, innovative, creative and ambitious.
Small details with great leverage: But it doesn't always have to be the latest product innovation or a large marketing budget to convince customers of a product. Even small things and details in communication or order processing can already make a difference, such as particularly friendly and courteous staff.
Offer with that certain something - this is how you will find your USP
When "searching" for the USP, everything revolves around the question "What does your own product have and can do that the others cannot?". To find out, you should know your product in detail and at the same time know what makes the market tick and what the competition offers.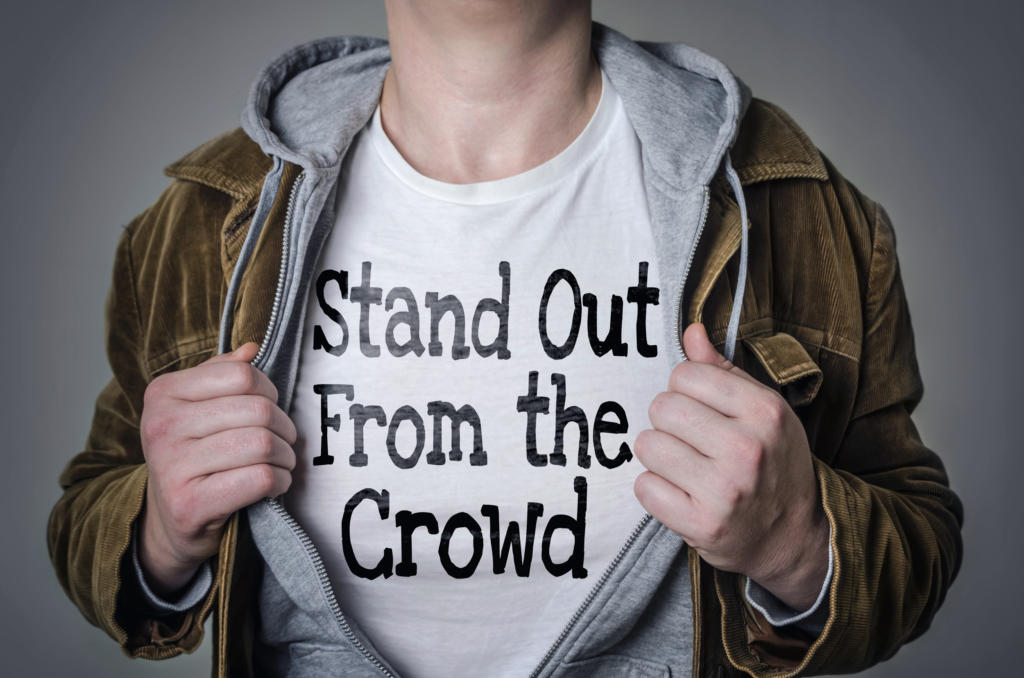 It is best to proceed in a structured manner and carry out a detailed SWOT analysis for your offer. In this way you can see where the strengths and weaknesses of your product lie compared to the competition. You can also weigh possible risks and opportunities and ultimately highlight your unique characteristics and your competitive advantage.
Competition and market analysis - thinking outside the box
Get an overview of the market in which you offer your products. You should know exactly which factors control your market in order to be able to react to them actively.
In addition, you should know the other market participants and their offers well. Take a close look at your biggest competitors: Why do customers buy from this provider? What is the competitor's advertising message? What sales promise does the company attract? Check design and product quality, prices, service, image and advertising messages.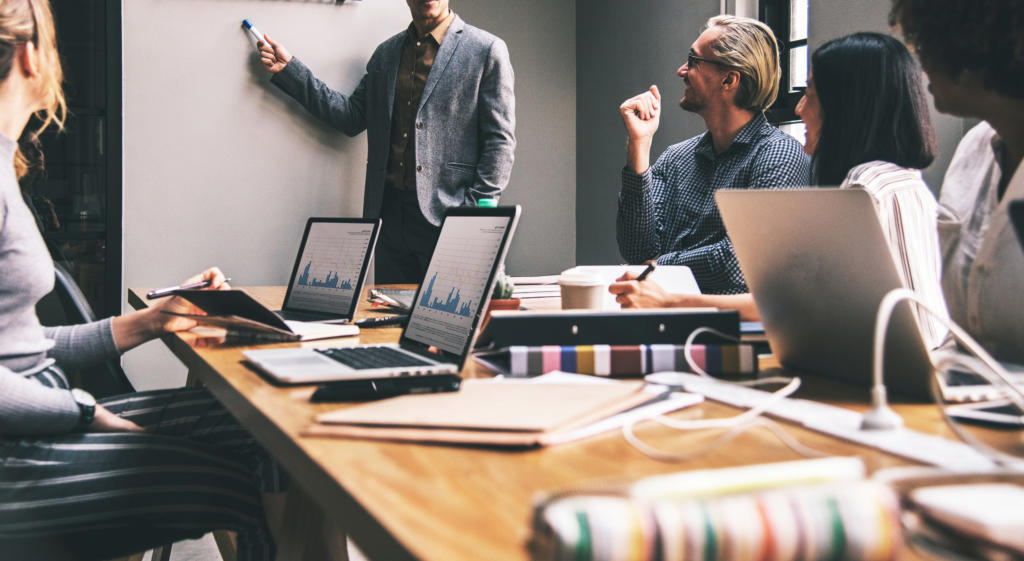 For your competition analysis, use not only material that you can find on the website or in sales documents, but also social media such as Facebook and rating portals to filter the strengths and weaknesses of your competition. Don't just rely on the theory and testimony of customers, test the product or service yourself if you can. Check the quality of the products, but also take a close look at the user promise and current advertising campaigns.
Critical view of your own product
How well do you know your own product or service offering? What strengths can it score with? Does it meet customer requirements? How can you possibly improve it? The unique selling point of your product can be, for example, a certain property, a special material or an innovative manufacturing process. Depending on the industry, it may also be relevant that you have a long company history or are a traditional family business.
Possible unique selling points at a glance:
quality
Property or function
Material or composition
Technology or manufacturing process
Product design
Services
Price-performance ratio
Availability
Distribution channel
logistics
image
staff
Atmosphere and wellbeing
diversity
Preselection
Tip: Of course, companies can position themselves through low prices alone, but in the long run they can ruin their business themselves. Highlighting a product or service through unique features or extraordinary additional services is often more long-term. Because if you want to be successful in the long term, you have to differentiate yourself and stand out from the crowd.
When assessing your own product, also include the external perception. You can obtain useful information through discussions with customers, partners and suppliers or through various evaluations on the web. You can also use internal sources and analyze your complaint and complaint management. Why is a complaint being made? How do your employees react? What is being done to solve the problem?
Fulfilling customer needs - looking through the customer's glasses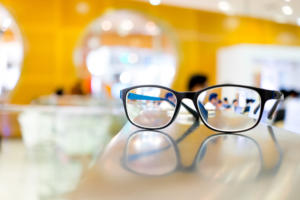 As we have already clarified, a Unique Selling Point must be relevant for the customer. To do this, you should know who your customer is, what concerns them and what needs they have.
What does the customer want and need? What wishes and problems does he have? And how can you help solve his problems? How do you manage not only to convince your customers, but to inspire them?
With a targeted customer survey you can find out whether your product fulfills the intended use and the expectations of the customers. Because an independent, external view can provide informative information for your USP.
Not only the product properties themselves, but also the packaging, the marketing, the distribution, the pricing, the placement in the store itself, the service and any additional services can influence the customer in his decision for or against a product.
Compare offers, differentiate and formulate USP
Finally, compare the results of your research. In this way you can filter which advantage your product has, what the competition is doing differently, better or even worse and how you can best differentiate yourself.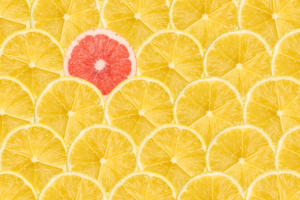 If you cannot find any real added value for the customer in your previous offer, you should consider how you can improve it.
Most of the time you will even come to the conclusion that there is more than one possible USP. For communication, however, you should limit yourself to three to five, otherwise it will be confusing. So focus on the unique selling points that are most important to the customer.
Communicate and maintain USP: regularly checked
Once an individual USP has been found, it should be clearly communicated to the target groups. Spread your advertising message, start a cross-media advertising campaign and advertise with the USPs of your products and services. This is how you can convince customers of you and your offer. Use different ways to present your unique selling points. For example: clearly visible in the footer or above the menu ribbon on the website, on a roll-up at trade fairs and events, in printed documents and in personal customer meetings as well as in e-mail and correspondence.
Competitive thinking and technological progress
Don't rest on your unique selling propositions. Technological progress, market developments and vigilant competition can quickly dilute a competitive advantage. You should therefore regularly review, adapt and develop your USPs.
The importance of maintaining a USP can be seen particularly well with products from the technology sector. While Nokia was one of the world's largest and most popular manufacturers of wireless devices over 20 years ago, that success is only a faint memory today. The fact that Nokia also launched the first smartphone has almost been forgotten. Because the company was quickly overtaken by its competitors.
Apple revolutionized the mobile phone market in 2007 with the first iphone. But the fruity IT giant is also struggling with the competition today and has to constantly check and reevaluate the unique selling points of its products. In addition to constant USPs such as image and design, Apple is constantly working on new technical features.
Summary: Tips for your USP
We have put together the most important points for the search for unique selling points:
Offer solutions to your customers' problems - with products or additional services.
Make it easy for your customers.
Meet the expectations and the user promise.
Try to be faster, bigger, better, smaller or further than the others.
- Carefully weigh costs and customer benefits.
Offer extra service to stand out.
Always keep an eye on your target group and their needs, but also the competition and the market in general.
Arouse emotions and make them feel good.
Image sources:
mantinov, designer491, Radu Bercan, Nasta Adzic, Look Studio, Khakimullin Aleksandr, Tang Yan Song via Shutterstock, rawpixel.com via Pexels
adidas, Amazon, Edeka, Ikea