How can I pick up my number?
Withhold number: This is how you call anonymously with your mobile phone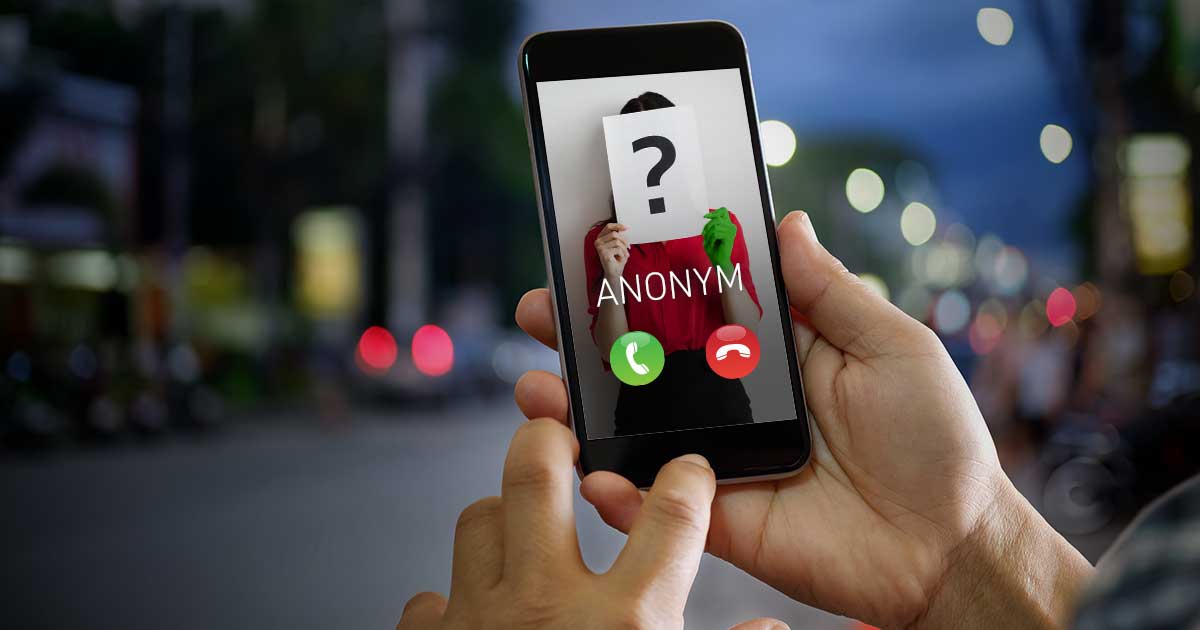 In times of Facebook, WhatsApp and Co., data protection is an important issue. Not only your name and place of residence are sensitive data that need to be protected - your mobile phone number is also one of them. You can find out here how you can suppress your mobile phone number on Android and Apple phones and what tricks there are for calling number suppression.
Even if, thanks to the group chats in WhatsApp, we are now used to the fact that many people from the immediate and wider environment are in possession of our cell phone number, there are still situations in which you do not want to reveal your own phone number.
How can I withhold my phone number?
Basically, you have two options: You can suppress your mobile number once or you can opt for permanent phone number suppression. Your operating system decides how this works in each case - the procedure is different for Android and iOS. We have compiled the most common methods for you to prevent your number from appearing on the display of the person called.
Withhold number on Android phones
In general, all Android smartphones are equipped with the option of calling number suppression - with older Android versions, however, this call setting can be found under a different menu item than, for example, with a brand new Samsung Galaxy S9. Here, too, the respective software version decides how you can prevent the transmission of your number. The good news, however, is that the way to suppress phone numbers is usually very similar. We have selected two standard variants with which you will definitely reach your goal:
Go to the menu of your smartphone
Open the device settings
Select the item "Call Settings" or "Additional Settings"
There you select the item "further settings"
Then select the item "Show own phone number"
Here you have the choice between "Show number" and "Hide number"
Alternatively, you can select the phone symbol of your smartphone, then go to the settings - these are located at the symbol of the three points lying one below the other or at "MORE" - there select "further settings" and then under the menu item "own" Show phone number "choose between" Show number "and" Hide number ".
Withhold iPhone number
If you want to block the transmission of the number on your iPhone, then you should proceed as follows:
Go to the Settings menu
Select "Phone"
You have the choice: activate or deactivate the transmission of the phone number
If you don't feel like searching in the smartphone menu, you can also use a GSM code to permanently suppress the number.
Open the selection field of your device
Give the combination *31# a
Call code - from now on all calls are made with withheld numbers
With # 31 # you deactivate the permanent suppression again
Trick 17: suppress the mobile phone number once using a key combination
Would you like to suppress your mobile phone number once? There is also a practical key combination for this - which works for every smartphone. With this trick you can easily make your phone number invisible before the call:
Open the selection field on your mobile phone
Enter the key combination # 31 #
Add the phone number you want to call to the code
Finished! Your number will be shown on the called party's display as anonymous or unknown.
With the key code #31# you call anonymously once. Tip: If you only want to call certain contacts anonymously, then save these numbers directly with the GSM code - this will save you valuable time.
Can my withheld number still be traced?
The answer is yes! Although the called party cannot see your number directly, authorities and network operators are able to locate unknown callers.
You can find more information on the subject of calling number suppression from Samsung and Apple.
More helpful cell phone hashtags
With keyboard shortcuts in the phone app, you can do more than just hide your number. We show you our top 5 in the video.