Some people try to be overweight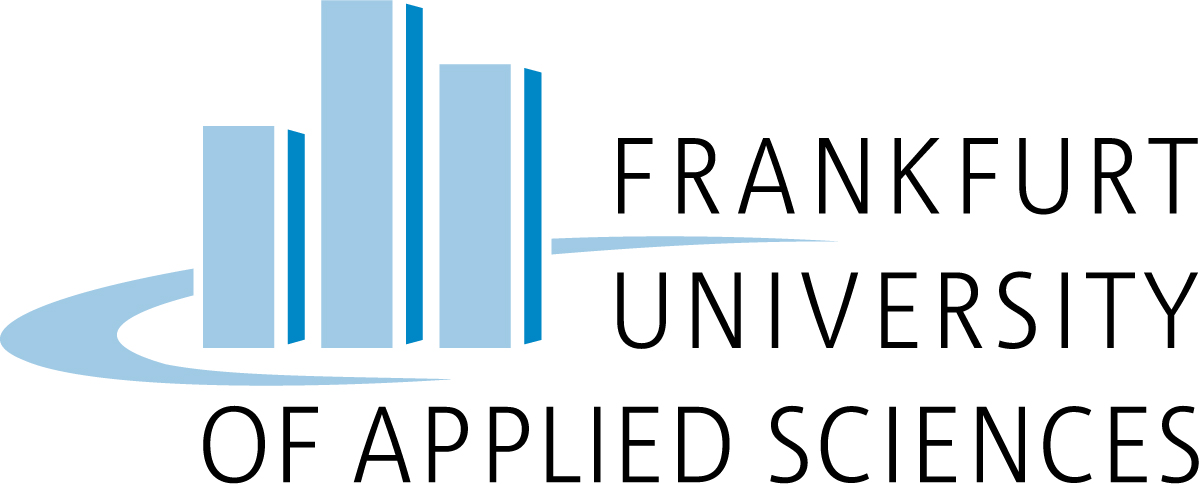 ---
---
13.01.2020 12:53
Live and deal with your own fatness
Sarah Pale Communication and event management
Frankfurt University of Applied Sciences
Frankfurt UAS study examines biographical reports of women and men with high body weight and shows gender-specific differences
"Being fat these days is associated with a negative stigma," explains Prof. Dr. Lotte Rose, Professor of Pedagogy of Child and Youth Work at the Frankfurt University of Applied Sciences (Frankfurt UAS). People with a high body weight would be assumed to be indiscipline, low resilience and other personal weaknesses. They would be bullied and marginalized until they were accused of causing high healthcare costs. Various authors therefore speak of fatism in our society based on the concepts of racism or sexism that are critical of rule. This means that people with a high body weight are denied social recognition and participation in society is made more difficult. "While there is a lot of public talk about the 'problem of obesity' and the necessary preventive measures, so far there is little empirical knowledge about what actually happens to people who do not meet the propagated weight norms," said Rose. Against this background, the study "Gender Orders of Discrimination with Fat Bodies" was carried out at Frankfurt UAS from 2017 to 2019, in which the biographies of women and men with high body weight were examined. The central questions were: How do women and men with high body weight cope with their lives with a stigma? How do you talk about yourself and your life? How can they legitimately talk about themselves at all? Which narratives are characteristic? The main focus was on the question of whether and how gender differences show up in the stories told by high-weight people about their lives.

The empirical data available were reports that were written by students in the period 2013-2017 as part of a module on discrimination against people with high body weight in the Bachelor's degree in Social Work at Frankfurt UAS. The reports were based on biographical interviews that were carried out with people who (previously) had high body weight. A total of 124 reports were examined, 92 of which were women and 32 men. "Regarding the sources, it should be noted that the reports were subject to a twofold biographical construction: the biographical construction of the narrator in the interview, which was then constructed by the interviewer into a biographical report. With this textualization, the students selected, condensed and weighted, so that a document was created that no longer depicts the structure of the interviewees one-to-one, but what appeared to be significant to the students. The texts are thus similar to the genre of journalistic portraits, "explains Rose.

What is exciting is that body weight is only mentioned in a quarter of the reports. "This has to do with the fact that the interview was structured biographically and narrative and not problem-focused. The students should try to win people over for an interview without citing the seminar topic as a reason. The narrative stimulus that was set at the beginning of the interview was also aimed at presenting one's own life story 'according to one's own taste' and not on the high body weight, "said Rose. In one of the questions asked, the students were able to address weight, but this rarely happened. "The fact that a number of biographical narratives do not address one's own body weight shows that weight, which is made socially relevant on a permanent basis, does not always have this relevance for those affected and that the biographical reconstructions can revolve around completely different topics", evaluates Rose off.

In many reports, both men and women interviewed address the fact that people work on their own bodies, albeit with varying degrees of success. This topic takes up a lot of space, especially where acceptance is successful. The slim body appears as the epitome of a psychosocial "lighter" and better life - which does not need to be justified, because it is linked to the debate about high body weight. In the corresponding reports, losing weight always bears dramatic features of a radical and comprehensive transformation process, which also demands a lot from those concerned. One interviewee describes weight reduction as "the most drastic thing in life". In another report, getting thinner heralds a "completely new life" that brings benefits in different areas of life and thus ensures a happy life. Losing weight is almost always described by the interviewees as a self-determined decision. Nevertheless, losing weight is always reported as extremely labor-intensive: sport and fitness activities, healthy nutrition, diet programs, formula diets and even bariatric surgery, which in turn includes extensive preparatory work in one's own lifestyle and medical procedures. "The decisive factor is that there is no such thing as absolute failure. If the first diet program is unsuccessful, the next one will be tackled, "said Rose. "This willingness speaks against the stereotypical ascription of the laziness and lack of will of fat people. Working hard on yourself and trying again and again despite failures removes the stigma that people with high body weight have to live with. "

While the gain in prestige through the slim body plays a role in reports of both genders, there is also a gender-specific peculiarity: women in particular say that they have become a better partner and mother through weight loss. Acceptance is constructed by them as an obligation to others and as part of their care for others they wish to comply with. Similar stories from men who position themselves as better fathers through weight loss cannot be made out in the data. Gender-specific narratives are very prominent in parenting stories: numerous problem narratives appear in reports on women who have children. Even the desire to have children turns out to be something that can only be fulfilled with a lot of work and suffering. There are reports of weight loss procedures in order to get pregnant at all. The pregnancies themselves are also painful because the weight gain is too high and remains high after delivery. In quite a few cases, however, pregnancy is just the start of a "career of obesity". The stories about the hardships of good motherhood due to heavy weight are also typical. Difficulties in taking on the usual care and play activities or protecting one's own child from the risk of accidents are reported. Out of shame, they refrain from showing themselves with the children in public, e.g. in the swimming pool. In addition, there are fears that because of one's own fatness, one's own child will be fed and raised incorrectly, and that one's own child will be stigmatized because of the mother's weight.

If one examines the question of how "the good life" is told in the reports on men and women, gender-typical narratives become recognizable. While in the reports of both sexes social ties, especially to the family, are a central figure along which the "good life" is plausible, there are also gender differences in the family narrative. While men most frequently and most intensively refer to their family of origin, women - if any - almost always place a higher value on the family they have founded, including their partner, children and grandchildren. Men also talk about their happy love affairs, but often rather briefly and with little detail. In contrast, in the interviews with women, sections about a happy partnership are decorated in detail. Women often portray a happy partnership as something that cannot be taken for granted. The portrayal of past unhappy partnerships is a frequent motif in the stories and strengthens the portrayal of the current relationship as great happiness. However, this happiness is often presented as one that was achieved not because of and with, but in spite of one's own body. Although the sexual attractiveness of a voluminous woman's body is certainly discussed in individual reports about women, this rarely happens in the context of partner happiness. The experience of being coveted is predominantly constructed as one that is surprising or particularly precious in view of one's own body. In contrast to this, relationships outside the family are more exposed in the reports on men. While women primarily refer to family relationships and relationships with individuals, men make their "good life" more plausible through group memberships. These can be associations, religious communities, the subcultural scene or political groups. Particularly prominent here is the football club, which is by far the most frequently mentioned. Social prestige also plays a role: In some interviews, direct reference is made to the need to earn compensatory recognition through performance if a fat person does not want to be excluded. Fields of service provision are primarily school, training and work, but also voluntary work. Some of the interviewees, who are always men in the available reports, position themselves not only as productive, but also as "social heroes" who stand up for others. This narrative is primarily constructed along the lines of the role as a trainer in sport. On the one hand, the work of a trainer is presented as the result of a large amount of personal experience and expertise, and on the other hand, it is shown to be decisive for the life of the young people they supervise.

The study was funded by the Hessian Ministry for Science and Art. Publications on the research project are in progress. Dr. Eva Tolasch and Judith Pape worked as research assistants in the project. In a follow-up study as part of a doctoral project by Pape at the inter-university doctoral center for social work in Hesse, the living situation of parents with high body weight is examined more closely.
---
Scientific contact:
Contact: Frankfurt University of Applied Sciences, Faculty 4: Social Work and Health, Prof. Dr. Lotte Rose, phone: +49 69 1533-2830, email: [email protected]
---
Additional Information:
https: //www.frankfurt-university.de/de/hochschule/fachbereich-4-soziale-arbeit-g ...

---
Features of this press release:
anyone
Nutrition / health / care, society
supraregional
Research results, research projects
German
---