What is my purpose in life
Don't give up on finding your purpose in life, but look inside, not outside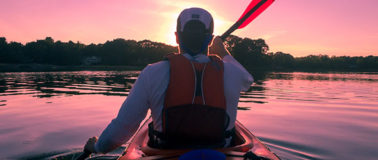 Not knowing what your purpose in life is is one of the most precious phases in your life.
Even if it doesn't feel like it.
It feels more like a hole that needs to be plugged now.
And that's what most people do too.
They fill this hole with non-stop work, with goals for the future, with the love partner, with starting a family, with fathering children, with constant travel, with drugs of all kinds, with endless healing procedures and therapies as well as with further education marathons.
They only do this to escape this uncomfortable feeling of ignorance, loneliness and being lost.
And if you are only doing things to avoid something else, then that is not the truth from a spiritual point of view.
You are cheating on yourself.
You stay on the surface.
The consequence of this practice is simple:
You will never be able to find yourself.
You will never know your true purpose in life.
And you will never be able to live a happy, that means independent, free life.
Why not?
Because you always need all of the other things to keep up your ephemeral happiness.
When your satisfaction drops, you just need a "new shot".
A new child, a new project, a new goal, a new partner, a new city, a new job, a new bar of chocolate or more sex.
It is said that people need work to have a full life.
From a superficial point of view, that may be true.
However, anyone who is interested in a deeper life, in true meaning and true fulfillment, can no longer be satisfied with superficialities.
He can no longer do things for just one purpose.
He just has to face the existential feelings of his own abyss.
And I would like to remind you of that.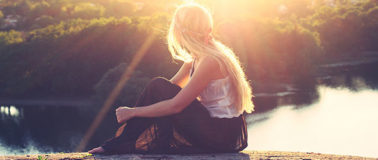 You are not alone either. Everyone has these feelings, only most of them flee from them.
If you really want to experience yourself and your purpose, then go deeper.
Take your time and let yourself fall into the very feelings that you least want to feel.
And new feelings will arise.
Such as the fear that you will then get stuck in this state, die inside, go crazy, go crazy or simply no longer be socially acceptable.
And then you feel exactly that, let yourself fall into it and see where the fear is coming from.
So next time you want to escape, just research what's behind it.
This allows you to experience that what you were afraid of disappears into thin air and that is precisely what creates a deeper connection to yourself.
With each time you find a bit more of what you really are.
And that gives you true fulfillment, joie de vivre and the certainty about what the meaning of life is.
Solve your previous questions.
A new wisdom shines through you.
Which can never be lost.
Do you have the courage to face these existential feelings? Share your experiences, opinion on the topic or your question in a comment.
Find out how to deal with feelings here: What are feelings?
Instructions on how to find and realize yourself can be found here: Self-Realization - The Book.
For further reading
Email course for your self-realization
When your longing for true fulfillment is great enough, you are ready for the next step. Take part in the free email course with many others and get your answers. Realize who you really are, come into your strength and live a life that you really love.
Much love, Elias
Your data will be treated confidentially. You can unsubscribe in any email. Data protection
Author: Elias Fischer
Hello! I work as a companion for self-realization and support people to find themselves and to really live their own life. It is my concern that you live yourself completely with everything that is inherent in you. Find out more about the exciting journey of self-knowledge and become more self-actual. // About me. Your Elias Fischer
How do you like the article?

Loading ...