How is pizza made in Italy
Italian pizza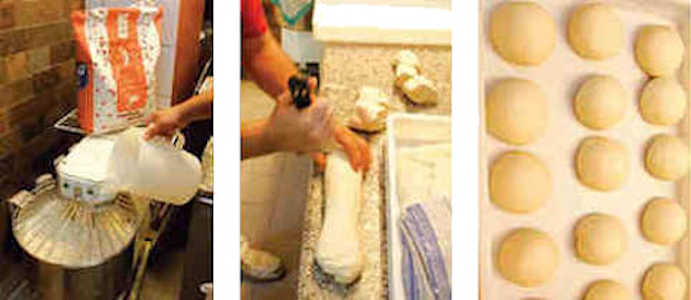 When mixing the dough, the order of the ingredients is important: First Flour, then water, then the one dissolved in water yeast. The salt comes to the end. Then the dough is portioned (balls of about 200 grams, depending on the size of the pizzas) and put to rest. It is only ready for use after 8-24 hours.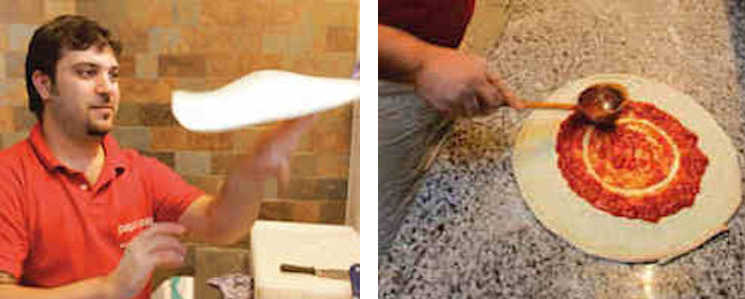 Left: When shaping the pizza by hand, the structure of the dough is retained. Then the dough has to be spun and cleaned of leftover flour - this is where the pizza acrobatics came about.
right: The pizza topping: on a tomato base (mostly simple, strained tomato), mozzarella and a little basil are sprinkled on top - by eye: not too much, not too little.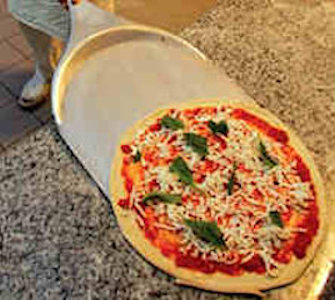 This is how the pizza gets in the oven.
Text: A tavola (Magazine for Italian cuisine, culture and way of life)
You might also be interested in:
---
For the eighth time in a row:

---
© 2021 Wolfgang Pruscha
imprint
---