Which African countries should migrate?
Migration as an opportunity for Africa and Europe
Actually, Germany should be happy about Stephen Adaawen. He came from Ghana in 2011 and has achieved a lot since then: doctorate from the University of Bonn, work at the German Development Institute, research stay at the University of Duisburg-Essen. His area of ​​expertise: migration.
Adaawen is one of those skilled workers who are actually urgently needed. He still didn't get a permanent employment contract: "Even with my doctorate: People like to invite you as a speaker to panel discussions, give you a consulting contract or a research assignment. Trying to gain a solid foothold in the German job market is sometimes very frustrating." he tells DW.
Europe's need is Africa's advantage
Germany urgently needs skilled workers. According to the Berlin Institute for Population and Development, more than 1.4 million positions were vacant at the end of 2019. As the population is expected to shrink, this number should continue to grow. Africa, on the other hand, has the opposite problem: the population is growing rapidly. An estimated one billion people by 2050.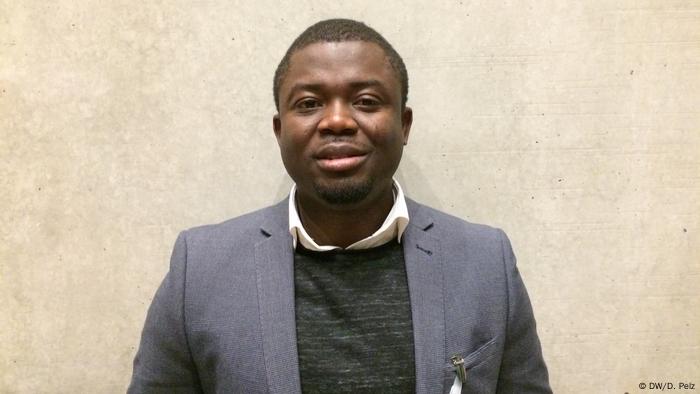 Stephen Adaawen knows the problems of gaining a foothold in the German labor market
"However, economic development does not keep pace with population growth," says Camilla Rocca, Research Director of the Mo Ibrahim Foundation. 18 million new jobs should be created annually for all young Africans entering the labor markets. At the moment, however, there are only three million a year.
Migration could be part of the solution. For aging societies like Germany, skilled workers have a double advantage: They not only take on positions that would otherwise have to remain vacant. "After all, we also pay taxes here," says Adaawen. The social systems also benefit. According to a study by the Techniker Krankenkasse, reported by the Berlin "Tagesspiegel", migrants have relieved statutory health insurances by 8 billion euros since 2012 through their contributions.
Deterrence is often still the first choice
Yet few governments are still taking advantage of the opportunities that better migration management would offer. Deterrence often takes precedence over control - the EU is working with numerous African governments to close borders and stop migration across the Mediterranean.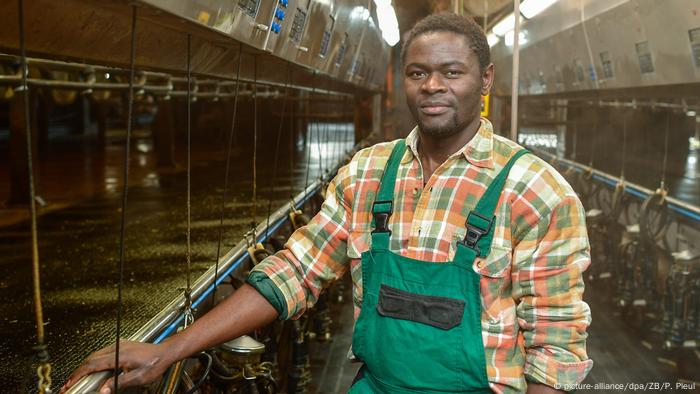 More skilled workers from abroad are to be trained in Germany
But there are exceptions. Rwanda, for example, allows skilled workers to immigrate from other countries in the East African Community on a large scale. "As a result, there is an increase in skilled workers in areas such as education or finance," says Camilla Rocca in an interview with DW. Immigrants contribute 13 percent to Rwanda's gross domestic product. South Africa also offers various visas for citizens from neighboring countries such as Zimbabwe or Lesotho - for skilled workers as well as for seasonal workers or students.
What does the new immigration law bring?
Germany is also on the move: a new immigration law has been in force since March 1st. This should make it easier for skilled workers from abroad to work and live in Germany. For the first time, it also includes people with professional training. The authorities no longer check whether an employee from Germany or an EU country could take over the job. There are also opportunities to qualify retrospectively in Germany. Up to 25,000 additional skilled workers are expected to enter the country every year. "It's a very good law," says Adaawen. "Still, I have doubts how many Africans will benefit from it."
The problems often start with the proof of vocational training. "In Africa, however, many informal training centers do not have any certificates. And even if they do, what use are they if there are no nationally standardized curricula?" Says Adaawen. Many degrees do not come close to the German level anyway.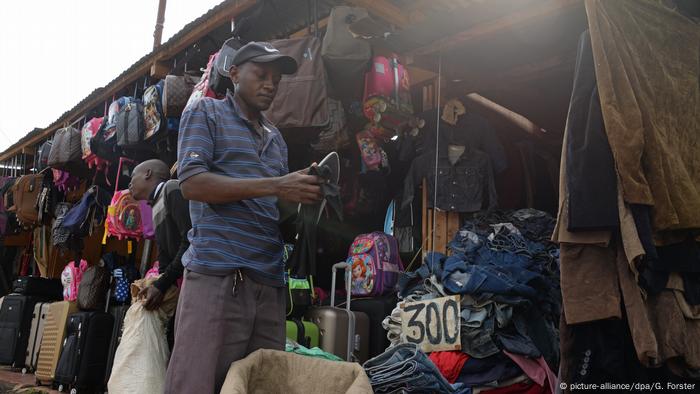 In Africa's informal sector, like here in Kenya, there are hardly any official training courses
This is where German development cooperation could start: Vocational training is one of its focal points. By promoting vocational schools and providing advice on relevant curricula and training courses, more qualified workers could be trained - which would not only help against the shortage of skilled workers in aging societies in Europe. The home countries also benefit: After all, not everyone wants to emigrate by a long way. And remittances from people abroad have long been an important factor in Africa. In 2017, African migrants sent the equivalent of 41 billion US dollars to their home countries.
The magic word: circular migration
Experts believe that more legal access routes make sense in any case. "The world of work is changing. So the idea is outdated that someone should leave their home country and then live forever in another country," says Camilla Rocca. One way out: circular migration. "Young Africans should be allowed to study, work or train outside the continent or in another African country. Some will return home and use their skills in the development of their home countries," said Rocca. African countries should also open their borders: 70 percent of all migrants from sub-Saharan Africa do not live in Europe, but in another African country.
Stephen Adaawen from Ghana is already trying out circular migration in a very practical way. Germany remains his second home. But with no prospect of a permanent job, he is now working in a third country - as a deputy professor at a university in the Netherlands.