Why has China's GDP dropped?
China's economy collapses massively in the corona crisis
For the first time in decades, China's economic output has plummeted. The gross domestic product (GDP) fell in the first quarter compared to the same period last year by 6.8 percent, as the national statistics agency in Beijing announced.
It is the first negative value since the People's Republic began to publish quarterly growth figures in 1992. China last recorded a full year with a shrinking economy in 1976. In 2019, the world's second largest economy had grown by 6.1 percent.
Full brake on the economy
The sharp decline makes it clear how hard Chinese companies were hit by the coronavirus outbreak. The strict measures against the spread of the pathogen had brought the economy to a standstill in large parts since the end of January. The effects were particularly noticeable in February.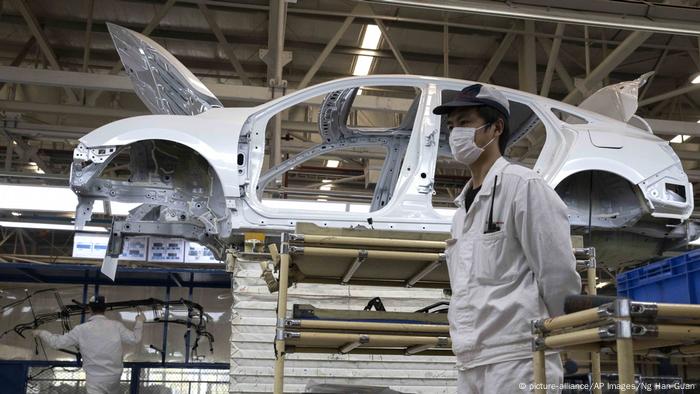 Workers on the assembly line of a car factory in Wuhan, Hubei Province (archive image)
The companies are now slowly starting to work again. Some economic data are already suggesting a recovery. The foreign trade figures published on Tuesday showed a slight stabilization. The decline in exports was still significant in March with a decrease of 6.6 percent year-on-year. The minus was not as great as in January and February, when exports had slumped by 17.2 percent. Imports fell in March - after a decline of four percent in the first two months of the year - by only 0.9 percent.
Many experts doubt that the pre-crisis level will be reached again quickly. "A quick recovery of the Chinese economy in the second quarter is not to be expected in view of the current situation," says Max Zenglein from the China Merics Institute in Berlin. The country will only fully feel the effects of falling global demand in the coming weeks.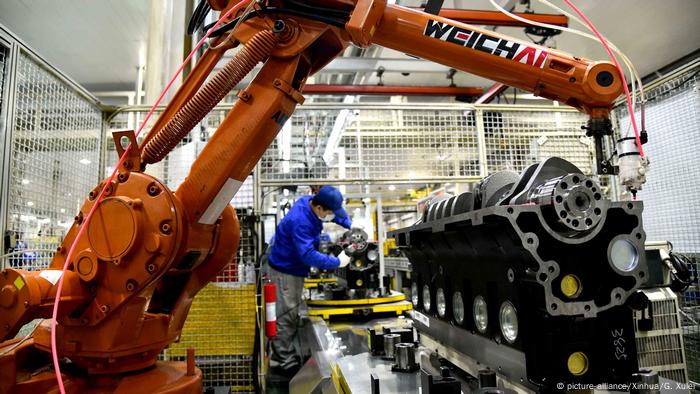 Engine production in Weifang in Shandong Province (archive photo)
The government in Beijing has already decided on a large number of measures to relieve companies. China's central bank also opened the tap. But the volume of Chinese aid is not as great as the aid packages that Europe or the USA have launched.
The National People's Congress should show whether the programs will be expanded. The originally planned appointment at the beginning of March was canceled due to the Corona crisis. Now the most important political meeting of the year could take place in May or June.
yy / sam (dpa, afp, rtr)