Affiliate Marketing still works
5 reasons for affiliate marketing (and when to keep your hands off it)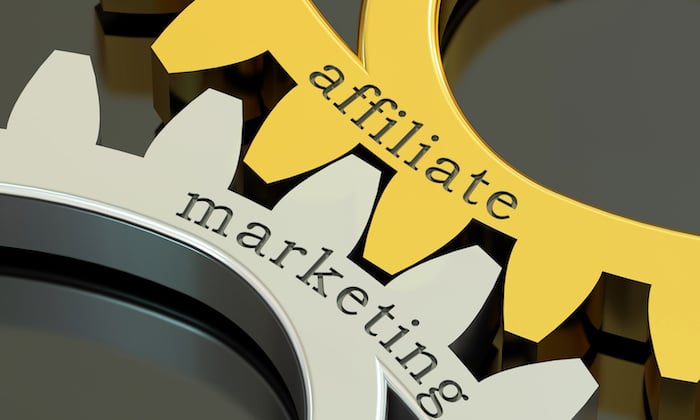 Can you really "get rich quick" with affiliate marketing?
That is the million euro question, in the truest sense of the word.
Bloggers and gurus say it is possible.
But I want to be completely honest.
Affiliate marketing can workif you do it right.
Anyone can get an affiliate link, but that doesn't mean they'll be successful.
If you want to grow your brand with affiliate marketing, it takes a little more.
It takes time, you need a strategy, and you have to put a lot of effort into getting good results.
It doesn't happen overnight either.
And not everyone will get the results they hoped for.
Affiliate marketing works very well in certain situations and not in others.
Can you become successful with this strategy?
I'll show you what you should know about affiliate marketing.
What is affiliate marketing about?
Affiliate marketing is an agreement between a product manufacturer who wants to sell their product and a marketer (or distributor) who markets the product for them.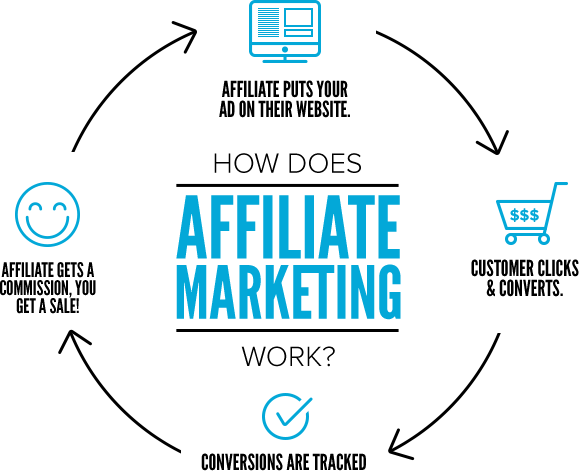 Let's take a closer look at both parties involved:
The commercial provider - also product manufacturer, dealer, brand or seller - would like to sell a product.
The distribution partner- also marketer, affiliate or publisher - advertises and markets the product and receives a sales commission for it.
Anyone can become a sales partner.
There are many bloggers who have an affiliate system.
These bloggers test products and then share an affiliate link in the video description or article.
The blogger then gets a small commission when a customer clicks on his link and buys the product.
Here's a video review from The Deal Guy on Jet.com and Amazon: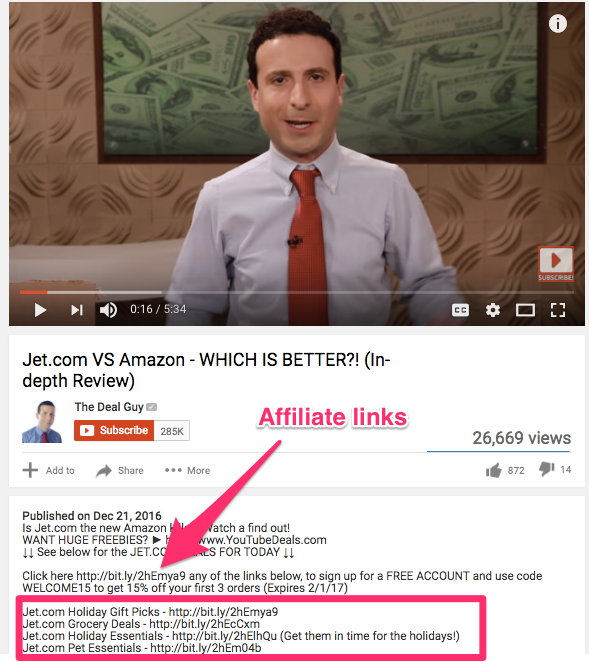 This may be a bit of an exaggeration now, but there is no longer any doubt that The Deal Guy is an affiliate marketer.
The sales partner usually receives a link with a tracking ID. You have probably already noticed that all the links above have been shortened with bit.ly.
You should always make it clear in advance that you are running an affiliate system.
The Federal Trade Commission (FTC) requires that anyone who advertises a product and receives compensation for it also makes this fact aware.
If the user clicks on the link provided, he will be taken to the product page.
A cookie is then usually stored on the user's device, which is valid for 30 to 90 days. If this user does not buy the product immediately but later, he will still be assigned to the sales partner.
Pretty easy, isn't it?
Then why doesn't everyone do it?
There are of course advantages and disadvantages here too.
First, let me go into the reasons behind affiliate marketing.
Then I'll tell you when you'd better stay away from it.
When affiliate marketing is a great idea
Of course, such an affiliate system has many advantages.
On the one hand, you can get started right away for little money.
For Amazon, all you have to do is register as a partner at Amazon PartnerNet and fill out a tax form.
When your account has been activated, you will be taken to the dashboard: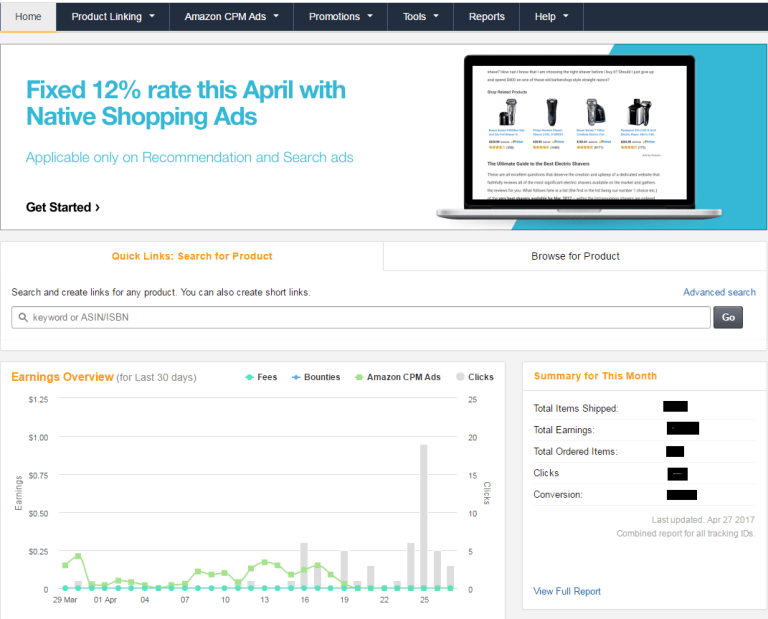 And you're already a sales partner!
You don't have to pay anything. If no one clicks on your links, you won't make a commission, but you won't be penalized for it either.
So it's risk free. It couldn't be better.
Now I'll give you five reasons why you should consider affiliate marketing for yourself.
1. When you have a strong connection with the product being sold
Who likes pushy salespeople?
When someone sells a product that they don't believe in, it is usually immediately apparent.
If you don't believe in the product you're trying to sell, you shouldn't.
The customer would see right through you.
On the other hand, if you love the product, the spark immediately jumps over to the customer.
CIO.com product critic James A. Martin makes "3 compelling arguments for Amazon Echo":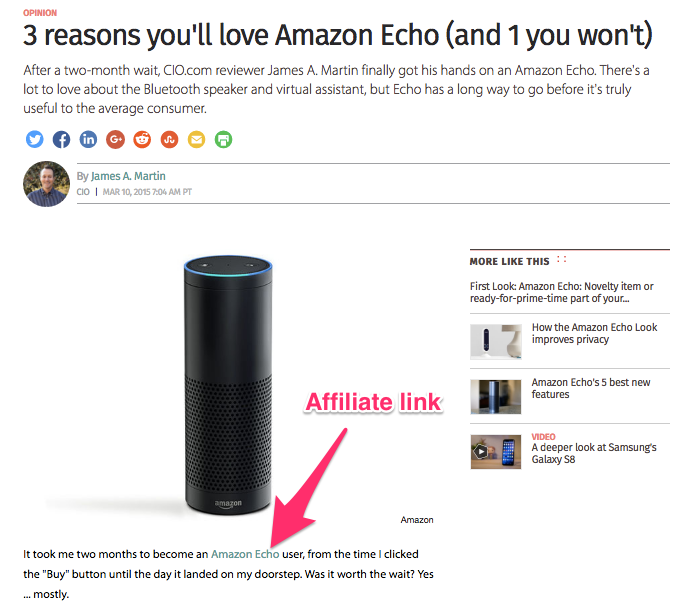 His affiliate link has been placed at the top of the text.
You can always recognize an affiliate link by the URL.

Does an affiliate link seem suspicious to you in the first section?
If you read the article, however, you can immediately see that James is really convinced of the product.
He doesn't want to talk you into anything. He loves Amazon Echo and honestly believes a lot of people would like it. A classic win-win situation.
Affiliate marketing is a great opportunity when you really believe in the product being advertised.
Why not make some money off a product that you would also be promoting for free, right?
2. If you want to offer your audience additional value
You can add many new products to your existing offering without having to develop them yourself.
You can give your customers a bonus or offer a discount on one of your products.
Here is an example from blogger Jamie Page: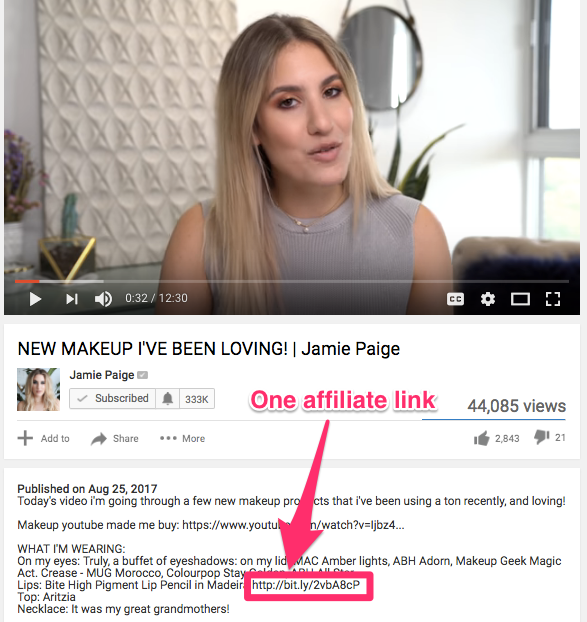 She tells her fans what make-up she wears, but only offers a discount on one of the products.
This product is very popular and therefore there is a discount.
She has registered as a distribution partner in order to be able to offer her fans this discount. She attracts her fans with this offer.
She doesn't even need an online shop for that.
The fans benefit from the discount and Jamie receives their commission.
3. When it doesn't have to be quick
Affiliate marketing cannot be used to get rich overnight.
You have to first build a large audience that will consume your content.
You need staying power because you have to promote the content and products over a long period of time.
The commission increases slowly.
Let's take a look at the numbers. The sales partner receives a commission of 10 to 30 euros per sale.
There are of course products that bring more or less commission, but that's not important for now.
You have to sell hundreds, if not thousands, of products to make a good monthly basic income.
If you don't mind that and if you're not in a hurry, you can earn a little extra income with affiliate marketing.
You don't have to take any financial risks yourself.
4. If you have a good reputation with your audience
Affiliate marketing works best when you enjoy the trust of your readers and visitors.
If you are respected as a respected expert in your industry, you are suitable as a sales partner.
Take an example from famous tech critic Marques Browlee: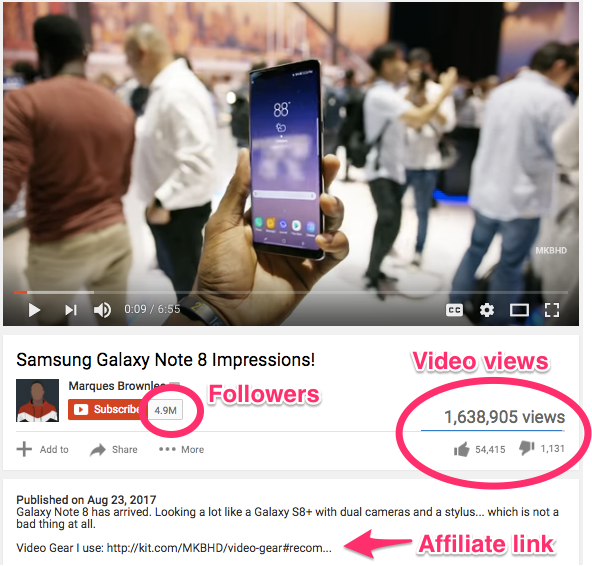 He has over 4.9 million YouTube subscribers. Each of his videos has over a million views.
In the video description, he provides an affiliate link to the video equipment used.
Sometimes he also refers to the product he is reviewing. His audience knows that his reviews are always meant honestly and that he is not interested in selling the products.
The lesson learned is, if you can gain the trust of your audience, they'll trust your product recommendations.
5. When you have a good relationship with the dealer
There are many companies that really value their distributors.
Amazon has many sales partners and many products for which you can get an affiliate link.
However, you need to be able to trust the company whose products you are marketing.
After all, it's about your reputation.
If you do everything right, you can make a lot of money without having to invest in your own products or employees.
But if you make a mistake, it can backfire very quickly.
Now I'm going to show you when you should keep your hands off affiliate marketing.
When is affiliate marketing a bad idea?
Nothing is perfect.
Affiliate marketing can also have its drawbacks if you're not careful.
One of these drawbacks is that distributors could compete with the brand's organic search results.
A study showed that 60% of all affiliate marketers run paid advertisements to promote their products.
Search results are one of the best sources of traffic for many affiliate partners.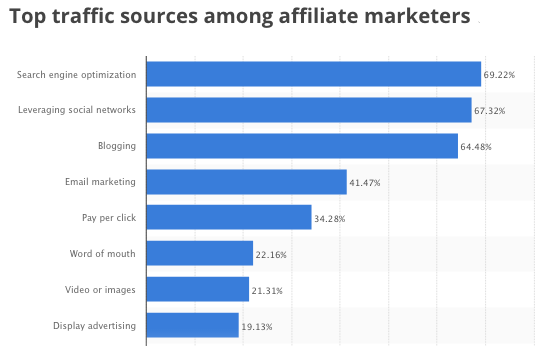 You can quickly find a dishonest seller.
Some dealers promise high commissions to attract new sales partners and then pay less and less after a few weeks.
If you belong to an untested affiliate network, there can be risks.
Here are a few times when it would be best to refrain from affiliate marketing.
1. When you need a steady income quickly
Affiliate marketing is great extra income when you market a product that you think are great yourself.
But it is not a substitute for a steady income.
Rather, it is a sporadic extra income, often short-term.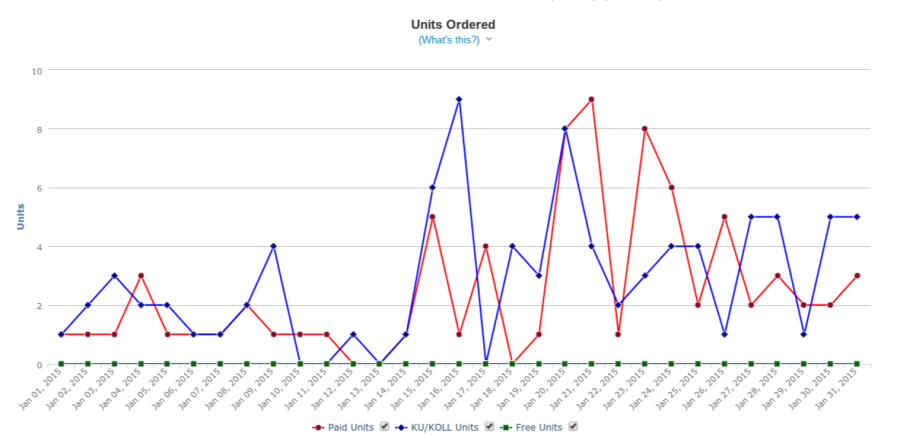 If you haven't had any experience with affiliate marketing and have a rather small fan base, you can't expect big profits.
At least not right away.
As I said, you can't get rich quick with this strategy.
It often takes years to finally earn a relatively constant five-digit monthly commission.
2. When you need security
"Link hijacking" does happen.
This happens when someone steals your commission by replacing your tracking ID with their own ID.
If a link reads "insert productdomain.com/?", the thief simply adds a SubID with his own parameters to your affiliate link extension.
Then it says "productdomain.com/?subID=".
This can happen if someone gains access to your website or your social profiles on which your affiliate links are, e.g. through malware.
If you fear such assaults, affiliate marketing is probably not for you.
But you can also improve your security precautions.
If your website is based on WordPress, you can choose a secure hosting provider like WP Engine or Kinsta.
These providers offer additional security measures, secure your website regularly and optimize the page performance so that your website loads faster.
There are also a couple of plugins you can use to better protect your website.
Sucuri monitors your site and registers security gaps. CloudFlare has similar features and can fix problems up front.
3. You don't want to monitor and manage your affiliate account regularly
Such an affiliate program can be a lot of work.
There are so many things to be aware of.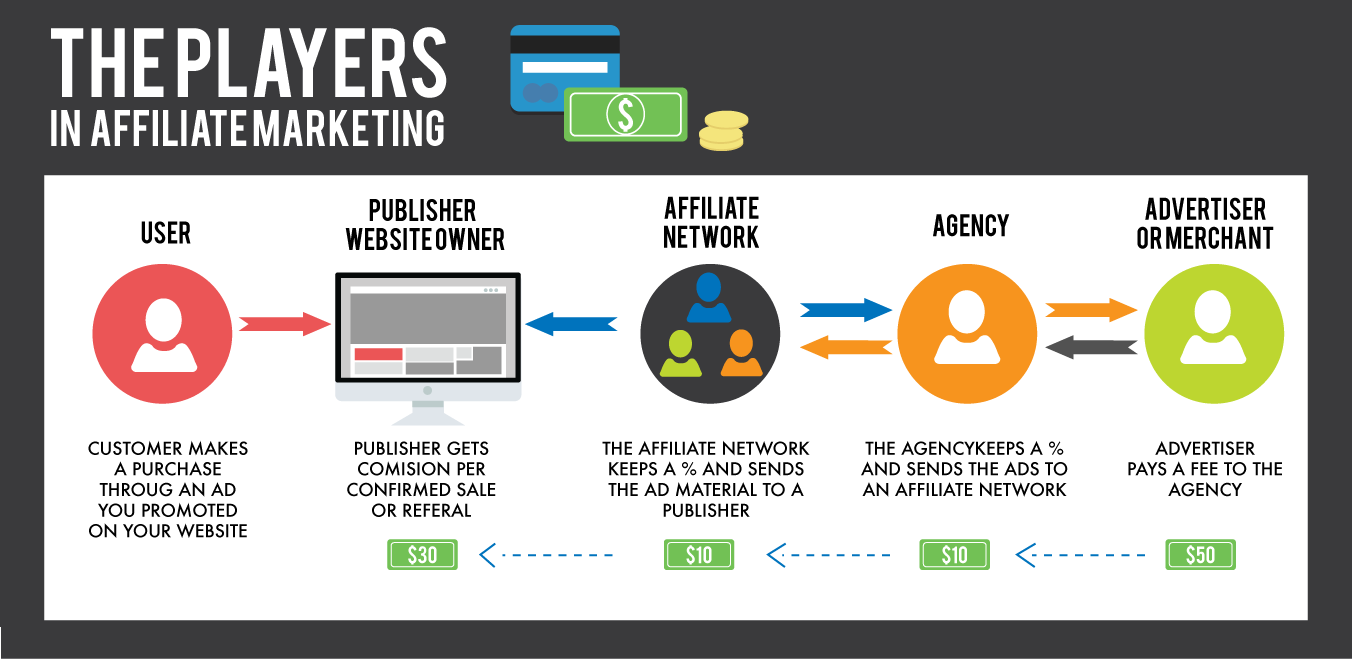 Affiliate marketing is all about having a good relationship between you and your audience.
You need to find the right trading partners and publish new content regularly.
You wrote a product review in March 2016. A lot can change in the months ahead.
Maybe the product has been redesigned or has deteriorated significantly. New functions are added.
You have to revise old reviews regularly so that your content does not lose its relevance.
That's a lot of work when you have your own affiliate network.
If you don't have the time and energy to maintain your account, check links, and revise reviews, an affiliate program may not be the right choice.
How to Get the Most From Affiliate Marketing
You have carefully weighed all the pros and cons and decided on affiliate marketing.
What now?
There are a few things that you should take care of in order to get the most out of your affiliate marketing.
1. Get to know your audience better.
The most successful sales partners know exactly what their audience needs.
If you want to earn a good commission, you need to place your affiliate links in content that appeals to customers "in the mood to buy".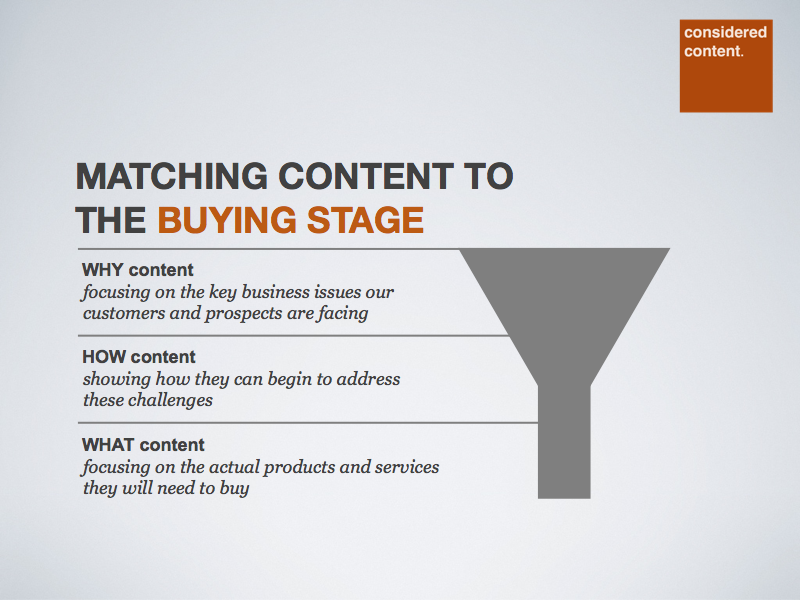 Talk to successful marketers ready to buy Customers and offer products for which there is a great demand.
If no urgency there is no sale.
Maybe you need to address a different target group or offer different products. You always have to experiment a little to find the recipe for success.
2. Find out as much as possible about the advertised products.
Ideally, you can get an affiliate link for each of your favorite products.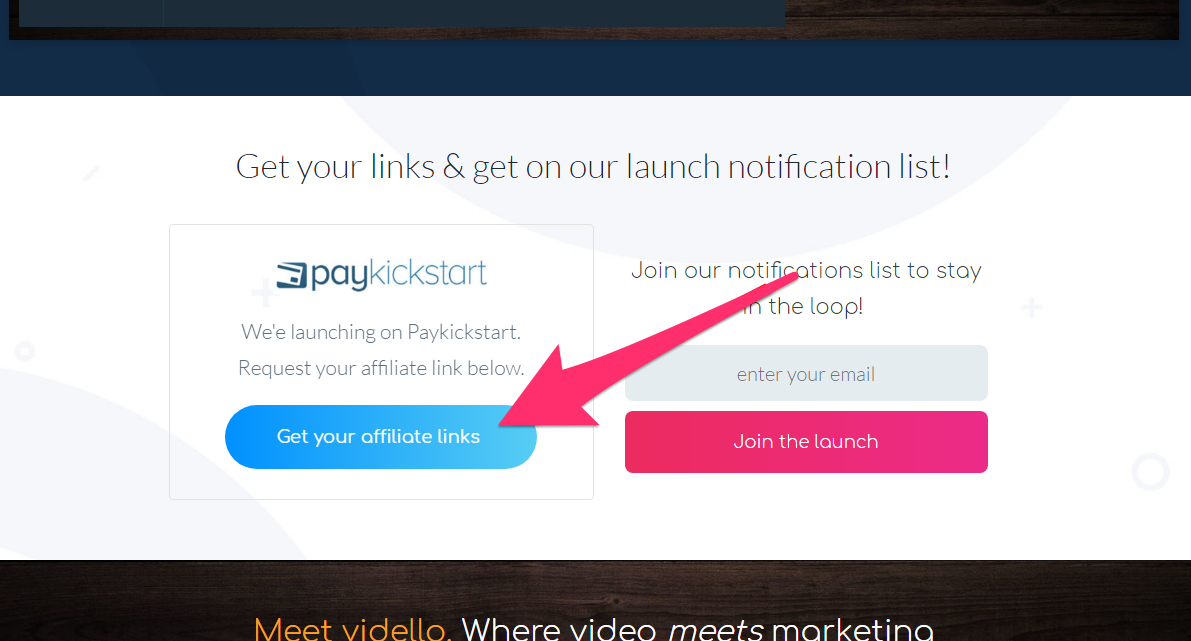 But that is rather unlikely.
If you always recommend the product anyway, shouldn't you get paid for it?
However, sometimes the process is different.
It does happen that companies and retailers approach certain people so that they can promote their product.
I'm not saying that you should decline these offers. But you should do some research beforehand, before you make a commitment, after all, you don't want to recommend an inferior product.
If you recommend bad and inferior products, you can lose the trust of your fans forever.
In this case, the chances of success are forever ruined.
When the retailer approaches you, you have to test the product first. Under no circumstances should you recommend a product that you are not fully convinced of yourself.
3. Try different affiliate programs.
You don't have to commit to Amazon or any other program right away.
If an affiliate program isn't for you in the end, you can just try another one.
Each of these partner programs has different products, services and compensation structures.
Have a look at your favorite retailers. Maybe they have an affiliate program that you can sign up for.
You can also approach the product manufacturer.
You can promote a specific brand's products. You don't always have to go through a distribution network.
4. Always be transparent and honest.
Everyone has their own approach when it comes to recommending and promoting products.
But you should always be honest and tell your fans exactly what you are doing.
There are dealers who have strict rules and explain exactly how and where links can be placed.
Amazon's affiliate program does not allow links in emails, pop-ups, PDF documents, instructions or e-books.
Many partners shorten links to make the URL a bit clearer.
Depending on the situation, that's okay too.
But always remember that you must not hide the fact that you will receive a commission under any circumstances.
If you offer your audience real added value, you have nothing to hide.
5. Most importantly, be patient.
Your sales will increase over time.
You should focus on generating referral traffic and expanding your reach.
Even if you only earn five euros in commission per sale, you can increase your sales over time.
The more customers click on the link, the more commission you can make.
Sometimes all you need is patience.
Do not get discouraged.
Affiliate marketing is a great way to earn extra income if you have enough time.
Conclusion
There are many good reasons for affiliate marketing.
You can earn a little on the side by recommending your favorite products.
You should look for suitable affiliate programs and merchants who pay a reasonable commission and offer discounts.
You have to be able to control the process yourself.
You can integrate the affiliate links in the appropriate places. Don't let that put you off.
But only offer products that you have tried yourself and that you are convinced of.
You won't get rich overnight either. You may have to sell hundreds of products to make a decent income.
For this reason, you should take a long-term approach and create content that will resonate with your target audience. You have to gain and maintain the trust of your readers if you want to be successful with affiliate marketing.
Have you decided on an affiliate program? Why or why not?