Is that a good 450 PC build
1. Overview - everything at a glance!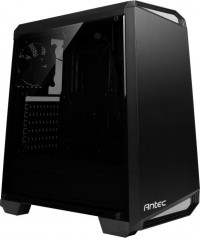 Advantages:
Always the best value for money!
Up-to-date and up-to-date every week!
Guaranteed the best PC configurations!
The performance of the gaming PC and all important components, data and facts in a quick overview!
The budget machine! Now with me again AMD Ryzen 5 3400G and 16GB Ram/Random access memory.
With this gaming PC you should be able to play all current games smoothly in medium settings. Of course, considering the price, you shouldn't expect miracles, but in my opinion you have a very good alternative to the current game consoles in terms of price and performance with this system and an extremely powerful basis for further upgrading.
Counter Strike (CS: GO): 160fps @FullHD and high settings
Overwatch: 120fps @FullHD and high settings
Fortnite Battle Royale: 95fps @FullHD and high settings
Playerunknowns Battlegrounds (PUBG): 75fps @FullHD and low - medium settings
Battlefield 5 (BF5): 60fps @FullHD and high settings
Grand Theft Auto 5 (GTA5): 70fps @FullHD and high settings
Witcher 3: 70fps @FullHD and high settings
Cinebench R15 (Multi): 600 points
3DMark Firestrike: 11,000 points
2. The components
3. The gaming PC in detail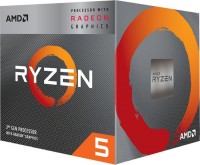 Processor and graphics unit
For the CPU, we rely on the well-known & popularAMD Ryzen 5 3400G processor (APU) with very strong integrated Vega 11 graphic. This processor offers an extraordinarily good price-performance ratio and is rightly referred to in the press as the "price-performance miracle". It is significantly faster than all Intel CPUs with an integrated iGPU. The processor clocks on all four cores with up to 4.2Ghz turbo clock and the integrated graphics unit is based on the new AMD Vega architecture.
The Vega 11 graphics module is strong enough to be able to display almost all current games (even Battlefield 5 in 64-player multiplayer) without any problems. Esports games like CSGO, Overwatch etc. can even be played on medium and high settings. This iGPU is on the move in terms of performance on par with an AMD Radeon RX550 and makes a dedicated graphics card unnecessary in this price range.
In addition, the processor is extremely strong in terms of multicore performance, which is what it is Future proof and thus makes it perfect as a basis for an upgrade system. The processor is delivered as a boxed version - that means a cooler is included and does not have to be bought separately.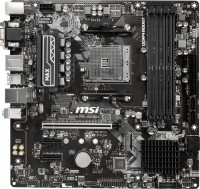 Mainboard
The processor is used on theMSI B450M Pro-VDHwhich offers the best equipment in the price range. It is probably the cheapest B450 board, offers four RAM slots, one m.2 slot (PCIe x4 connection), the BIOS is super clear and even beginners should be able to find their way around quickly.
In general, we get all the equipment we need for a small thaler and the board is always a solid basis for a budget system. For the Ryzen and the price range, most other boards would be pure overkill.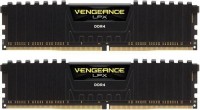 R.A.M.
In addition, there are plenty of them 16GB Corsair Vengeance (2x 8GB) DDR4 memory with fast 3600 Mhz for use.
We are relying on two modules that provide more speed in the Dual channel operate. Dual-channel is now mandatory anyway, as we would achieve significantly less performance with a single 8GB module.
In addition, the built-in APU benefits immensely from fast RAM, so that the surcharge for the 3600Mhz Corsair modules makes perfect sense! The speed advantage compared to e.g. 3000Mhz is noticeable.

SSD
Our hard drive is super fast Patriot P300 NVMe (PCIe x2) SSD. It is faster than average (up to 1700MB / s read rate), offers enough space for the operating system, all data and a few games.
It also shines with its low failure rates and very quiet operating noise. Unfortunately, no further HDD fits into the system for € 400! Since it is easier to install an SSD first and to retrofit an HDD later, we recommend using an SSD first. Optional (or later) can be a quick 1TB high-performance hard drive from Toshiba be ordered. It is faster than average and offers enough space for many applications and games.
Buy: Alternate - Amazon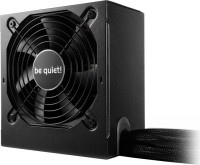 power adapter
The brand new one provides sufficient energy for our system and reserves for future upgrades 400W be quiet! System Power 9 ready. It offers one excellent quality, All of us need protective circuits and it is a significantly improved version of the old System Power 8. It offers multirail, DC-DC technology and, moreover, now even an 80+ bronze certification. In addition, the power supply unit shines with its very low volume, even under load!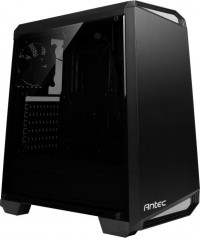 casing
As a housing, we use Antec NX100 Midi Towerwith USB 3.0. This offers enough space for all components and also comes with a pre-installed case fan. Of course, you can also use any other housing at this point - that's completely up to you. The Antec case offers an extremely good price-performance ratio, especially due to the pre-installed fan.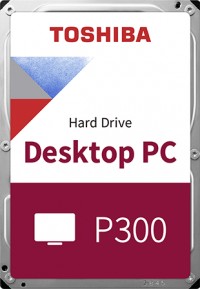 Optional
If you still use media such as DVDs and CDs, or would like to watch or burn Blu-Rays on your PC, you can also purchase an optical drive. A stronger CPU cooler is not required, since the enclosed one is absolutely sufficient for this model and does its job with a very low volume. All in all, with this gaming PC you have the best price-performance ratio in this price range!
Assembly & installation
The assembly of the gaming PC in the self-assembly step by step. Simply explained - even for beginners!
4. How to assemble your gaming PC
Here you can find one of us elaborate and professionally produced instructions how you can easily assemble a PC yourself.
It's really easy and nobody has to be afraid of that! In addition, we have of course also written detailed step-by-step instructions.
5. To install Windows and drivers:
The installation and setup of the PC, installing Windows and drivers - just as simply explained!
We also provide simple video instructions on the subject of Windows installation and setting up the PC with installing all drivers, etc. so that nothing goes to sleep! Of course, too Step by step in the detailed tutorial.
6. Buy cheap finished PC
Don't feel like assembling it yourself? The HardwareDealz complete systems - like our configurations, of course, with the best possible price-performance ratio!

For a long time we were looking for a partner who could use our gaming PC configurations as acheap ready-made PCs can offer. With Dubaro.de we finally found a shop thatPrice-performance also capitalizes! Other shops usually charge unbelievable surcharges and cannot keep up with these prices.
Here you get for a small surchargeexactly this system as a fully assembled PC to buy.Including shipping and a two-year guaranteein case something should not work!
If a finished PC - then definitely oneHardwareDealz System powered by Dubaro!
7. The best accessories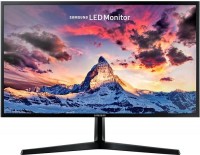 Gaming monitor
For the cheapest gaming PC, in our opinion, there is only one right choice as a monitor and that is the 24 ″ Samsung monitor with FreeSync, IPS panel, 72Hz and FullHD resolution.
The absolute price-performance hammer! You can find even more cool monitors in our monitor purchase advice.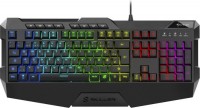 Gaming keyboard
You don't have to spend hundreds of euros for a keyboard in this price range. For beginners is the Sharkoon Skiller SGK4 A great recommendation with all imaginable features such as a chic RGB lighting. Anti ghosting and n-key rollover are also on board.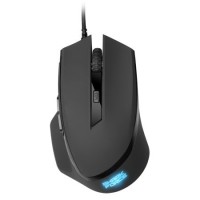 Gaming mouse
The mouse recommendations from Sharkoon are also perfect for price-conscious gamers! The Shark Force offers great value for money and great features.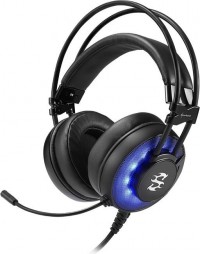 Gaming headset
This is a great gaming headset at a comparatively low price Sharkoon Skiller SGH2.
It probably offers the best price-performance ratio of budget headsets - that's why it is one of the recommendations in our headset buying guide!