How can I resell SaaS products
Buying and Selling SaaS Concerns and Considerations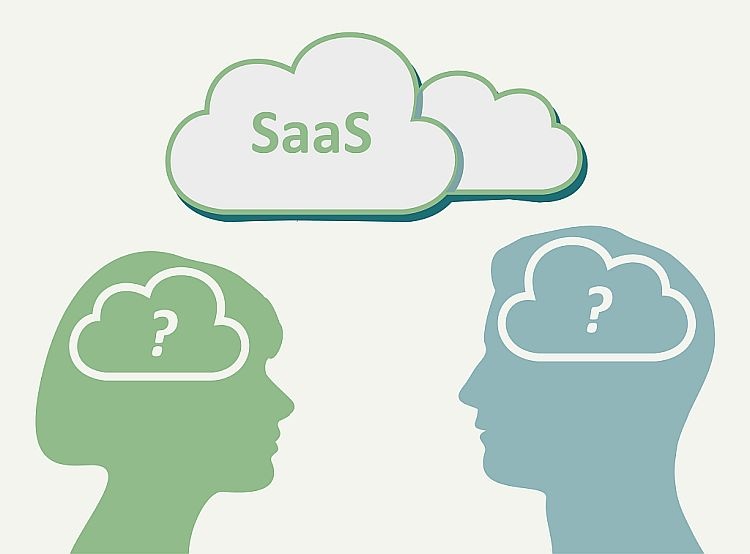 In many cases, different rules apply to the sale of products, software and services. Lately I've noticed that the sale - and purchase - of software as a service, i.e. Software as a Service (SaaS), brings completely new aspects into play. In simple terms, SaaS means that you can access software applications that are running somewhere in the cloud instead of installing and managing them yourself. A promising approach that is enjoying increasing popularity across all industries.
On the one hand, SaaS solutions offer numerous advantages over on-premise software, on the other hand, this also raises new questions for buyers and providers. It is essential that both the tasks and the responsibilities are precisely stipulated in the contract. In addition, both parties expect that their risks are adequately covered.

SaaS is a common model for delivering an application to users. Accordingly, there are solutions for numerous requirements, ranging from office applications to sales support to documentation management. Landis + Gyr recently acquired a SaaS solution to optimize the documentation process. At the same time, we offer our AMI software as a service to customers in the utility industry. For me it was a learning experience to buy a SaaS solution for ourselves in the morning and then sell our own SaaS in the afternoon. I would like to share some of my impressions and insights into SaaS contracts with you.

Acquiring SaaS: Trust is everything
Regardless of whether I buy a SaaS solution for business or private use, the first question that arises is security and trust. If I allow someone to move my valuable data such as photos, documents or asset information to the cloud, how can I be sure that it is well protected? Can I access the data at any time of the day or night when I need it? What happens if the provider goes out of business? First of all, I know exactly what the costs will be, but is there a risk that the provider will exclude me once we have signed the contract? Who decides what new features will be added and what will they cost?

For us as buyers, these were the obvious questions that we discussed in our team before deciding on SaaS and a provider. Unsurprisingly, the same questions arise when selling a SaaS solution to a utility company.
Selling SaaS: an optimized proposition
As a SaaS provider, I also have some fundamental questions. In this case, what is the optimal offer for the customer: SaaS, an on-premise solution or a combination of both? Different customers have different needs. How can I offer tailor-made functions on a common service platform? When I offer SaaS, my customer gains scalability. How much capacity and computing power do I have to plan now and in the near future? The list of considerations goes on: Since a SaaS solution is accessed over the Internet, the number of parties involved in the data connection is an unknown quantity. How do I guarantee performance in an environment in which not all details are one hundred percent under my control? How can the risk of security problems or unexpected circumstances in the contract be assessed and taken into account in such a way that the offer remains attractive?
A balancing act
As stated above, there are questions and concerns on both sides. So how do you reach an agreement that will allow you to benefit from a SaaS model?

In my experience, the main thing is to find a balance: between provider and buyer, potential risks and tangible benefits, performance and price.

Security, availability and performance are fundamental elements of any SaaS solution. You need to be at a reasonable level. Appropriate, that is the key word here. What is appropriate depends on the application: How critical is the SaaS application to my business? Do I need 100% access 24/7? Are temporary operational delays acceptable to me? Real time looks great on paper, but do I really need real time or is a little less enough for me?

As a buyer, it is easy to have the requirements of constant availability, a high level of service, real-time data, etc. When buying SaaS, I also specified these requirements - with the logical result: the stricter the requirements, the higher the costs. At second glance it became clear to me: It is not necessary that everything is 100% available in real time at all times.

Rather than a list of hard numbers, a good approach to acquiring SaaS is to describe the challenges to overcome and define the business needs. An experienced provider can help with specific questions and then suggest a solution that defines both the functions of the application and the SaaS-specific output parameters. The nice thing about the SaaS approach is that it is possible to change things flexibly over time. It is better for both the provider and the buyer to just get started instead of worrying about doing nothing.