How can I get first place on Google
How to get placed on the first page of Google (even though nobody knows you)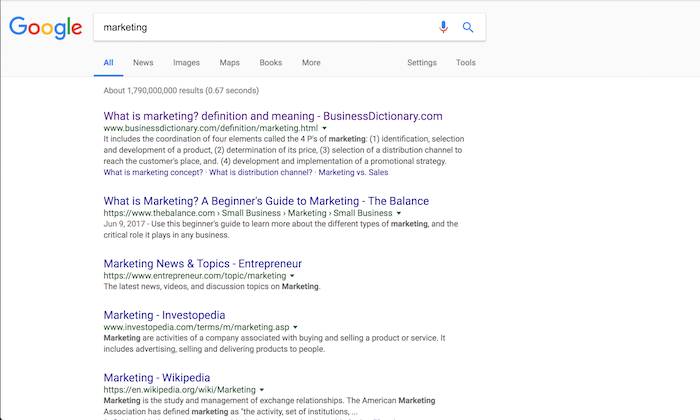 There is a joke that goes like this: "Where should you bury something that nobody should find?"
Answer: "On the second page of Google."
Yeah, the joke is stupid. Still, there is some truth to it.
75% of internet users never go to the second page of Google results.
So you cannot allow yourself to be placed on the second, third or even fourth page of the search results.
You just won't get enough clicks and traffic and the work you put into SEO is a waste of time.
You depend on organic traffic because 93% of all online experiences start with a search query.
And over 1 trillion searches are done every month!
If your SEO is perfect, you can gain inbound traffic and grow your business with ease.
However, the average website owner often does not have the necessary knowledge to be placed on the first page of Google.
Most of these positions are already taken, as well-known companies are using the best keywords in the industry.
In addition, there are thousands of other bloggers who want to be placed there too.
The competition never sleeps.
Still, you shouldn't throw in the towel right away! There are a couple of tried and true methods I've used myself to get on the first page of Google results.
You don't even need a lot of referral or authority to get ranked for some of these keywords.
I'll show you now how to do it.
But first I want to explain to you what you are doing wrong.
Then I'll show you how you can use your situation to your own advantage in order to be placed on the first page of Google despite your shortcomings.
Are you ready? Here we go.
Why you probably won't appear on the first page of Google in the foreseeable future
I want to be honest:
It won't be easy for you. If you search for a popular keyword, e.g. If you want to be placed on the first page, for example, "SEO Instructions", it certainly won't happen overnight.
When you're just starting out, you don't yet have the necessary domain authority, you have a measly backlink profile and, for this reason, only very few website visitors.
And if we look at the results for "SEO Guide" on Google, we see that you are dealing with very strong competition: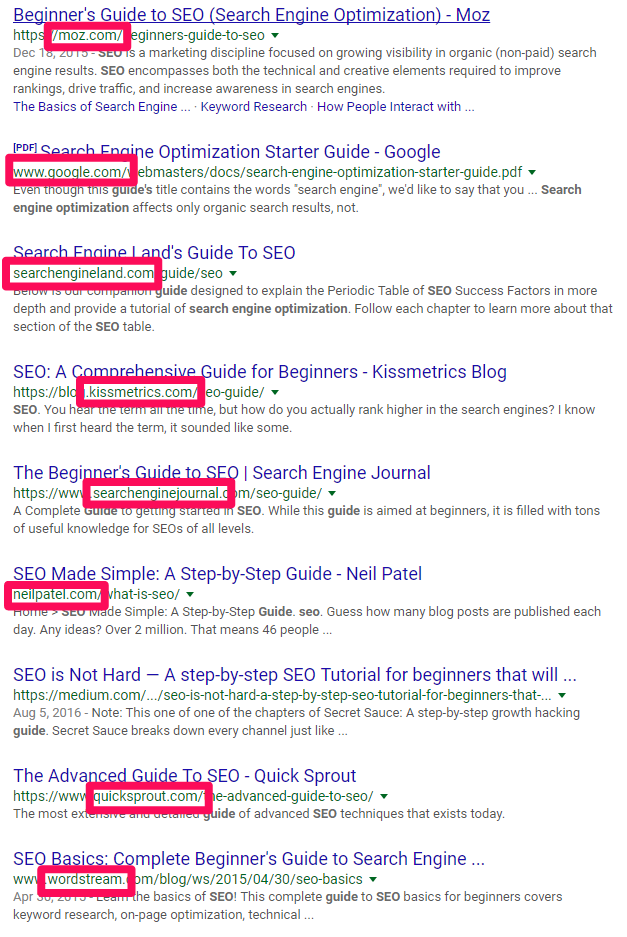 Small websites simply cannot compete with the domain authority of the large websites.
Moz's Domain Authority? 93. The Kissmetrics Domain Authority? 85.
How many backlinks does the website have in first place? A total of 18,389.

Most of us don't collect that many links in our entire career.
And these instructions have also already established themselves!
The SEO guide for beginners from Moz is already five years old. The company claims it has been read over three million times.
The competition is tough.
The websites that have been around for a long time dominate the search results for the most popular keywords.
These companies produce great content and are constantly collecting new backlinks.
If you're just starting out, you'll have to resort to a different strategy.
You don't have five years to be placed at the bottom of the first page for the search term "SEO Guide". It just takes too long and would cost too much money.
But that's not bad!
However, you should be aware of the fact that you will not be organically placed on the first page for this term as quickly.
However, this is not necessary either.
You can adjust your strategy and use other methods to get ranked for your search terms.
It works like this:
1. Use long-tail keywords
There are many more long-tail keywords than popular, short search terms.
Here are the key differences: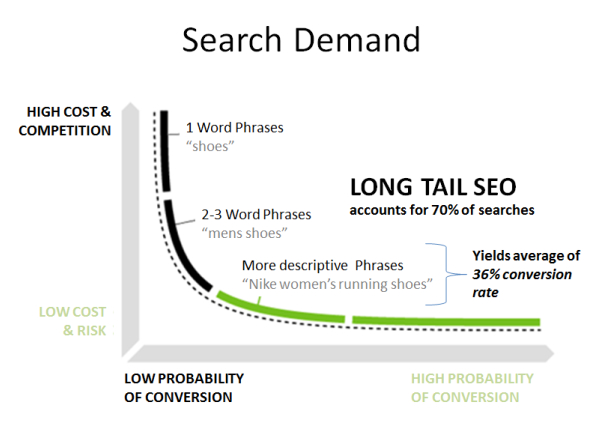 And here is one of my own examples:
Main keyword = "SEO instructions"
Long-Tail = "SEO Guide for Small Businesses"
You can't get tons of traffic with these long-tail keywords, but you can still achieve remarkable results if you are ranked for several at the same time.
With this strategy I got my organic traffic to 173,336 visitors per month.
Searching for long-tail keywords makes up the majority of searches on Google.

You should therefore focus on these long-tail keywords because it is easier for them to get ranked. This strategy also costs less time and money.
You don't have to compete with the huge, industry-leading companies for top search results (SERPs) placements.
Do you still have your doubts? That was the way I felt at the very beginning!
But then I found out that Amazon makes 57% of its sales with long-tail keywords.
How is that possible? When searching for a long-tail keyword, the user is interested in very specific information. Short-tail keywords are more general.
If you are the seeker with these specific Can provide information, then you have won a new customer.
Here is the result of a search query with a long-tail keyword. So you see that it is quite possible.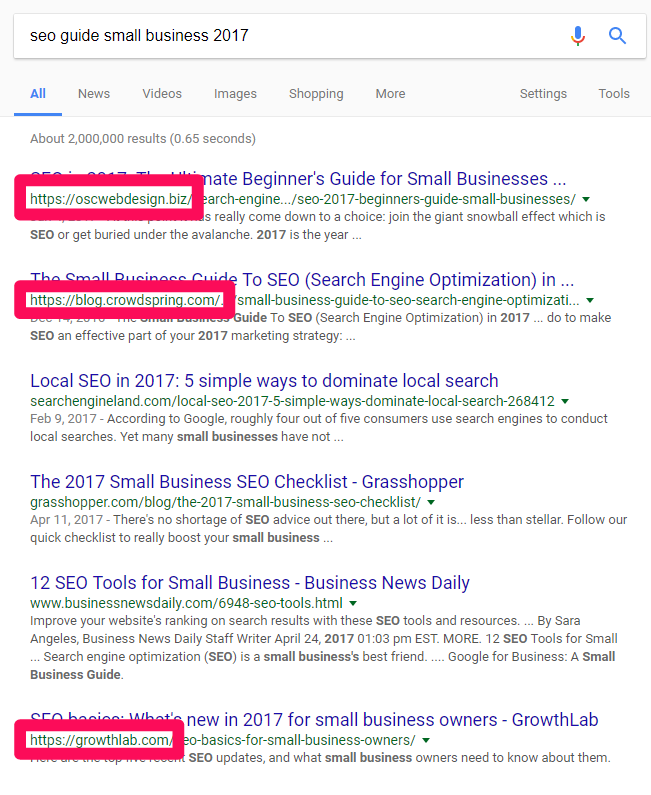 Did you notice that the results don't consist entirely of industry experts and influencers?
There are still a few of the big blogs, but the first places are taken by blogs that you've probably never heard of.
So you don't have to take on the sites that have a domain authority of 93. Here is the DA of the page that takes first place: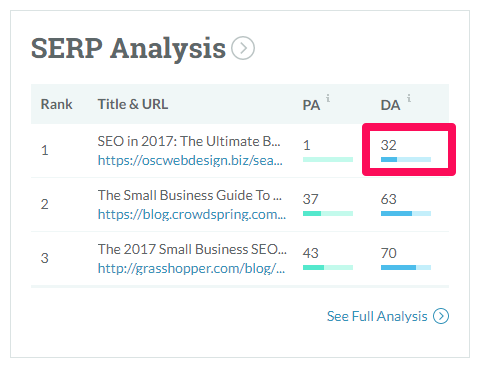 Have I convinced you now?
This term is of course not searched for as often as "SEO instructions", but don't forget that the conversion rates of long-tail keywords are almost always higher.
You know what I use to say:
Traffic is useless if the visitor doesn't convert!
If you have 50,000 visitors every month, but none of these visitors become customers, that is of little use to you.
That's why you shouldn't put everything on one card, but instead concentrate on long-tail search queries in order to dominate the SERPs!
Now I want to show you what you can do to still get ranked for some of these irresistible terms. Without any 'classic' SEO.
2. Place ads on AdWords to be placed at the top
AdWords?
Now you are probably thinking, "Neil, my friend, you already know that AdWords is not organic, right?"
But still be careful.
I want to show you an example so that you can understand my approach and see how effective this strategy can be.
For the sake of example, let's now enter "the best CRM".
Here are the results: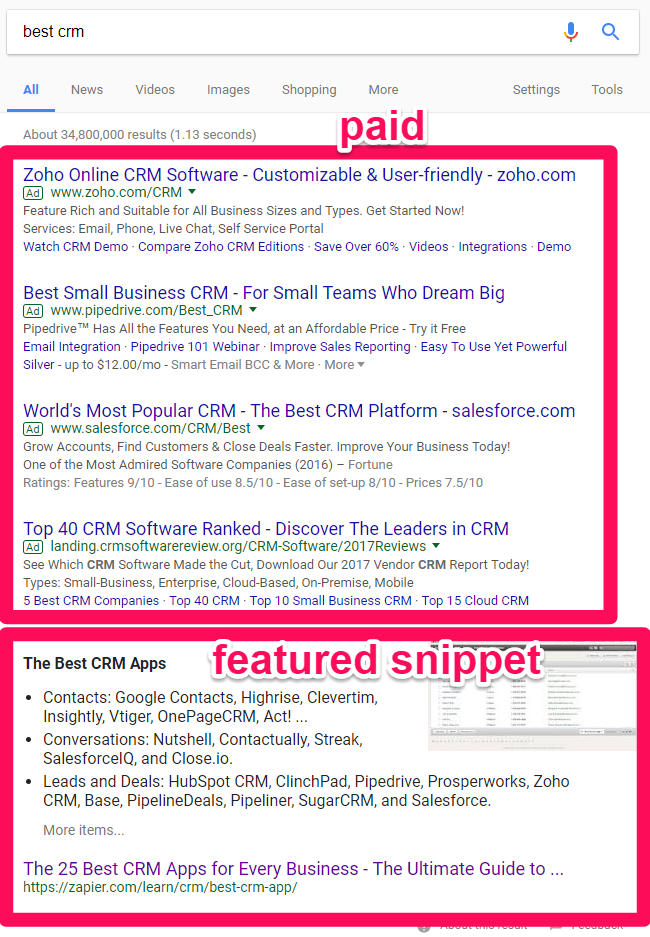 They look different, don't they? Not so many organic results im visible side area.
We see four ads from AdWords and a snippet as an organic search result.
The organic results are much further down.
But I notice something much more important.
The user's intent and the results appear to be inconsistent.
Let me explain this briefly.
Take a look at the first three ads: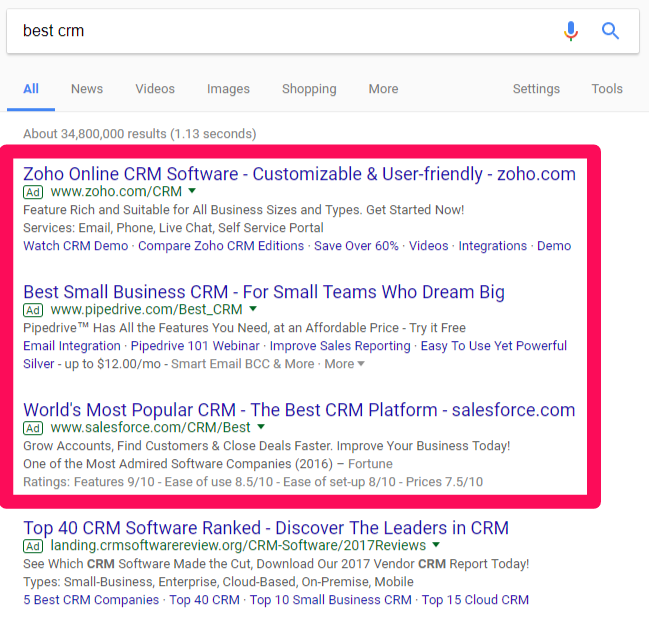 Here every company is promoting its own CRM system, claiming that it is the best System in the market.
Not really surprising. Everyone is of the opinion that their own product is always the best.
In this case, however, that poses a problem.
Now is not the time to Yourself to present as the best solution for a specific keyword.
Why? I'll explain that to you now.
What do the users who enter "the best CRM" want?
Do you want to buy Salesforce, Zoho or Pipedrive?
No. You want to compare different CRM systems with one another to find out which one is best for you. They want to find out more before making a purchase decision.
You can verify my claim by looking at the organic search results. Here we mainly find articles and customer ratings.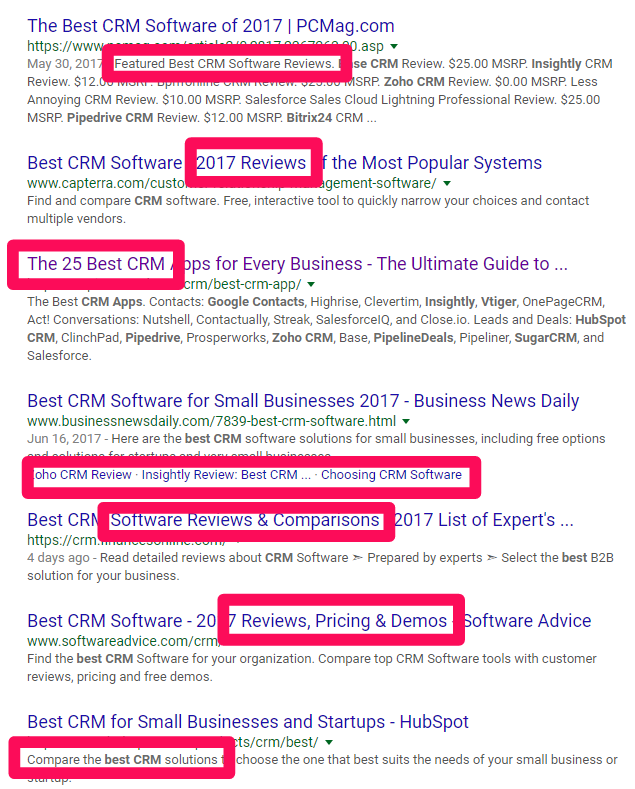 Google wants to help the searcher and himas quickly as possible present the correct result.
Mirror the organic search results the intent of the user usually contrary.
The searcher is not interested in a PPC ad that only advertises a CRM system. He wants to compare different systems with one another!
The first three PPC results probably don't get that many clicks because they don't answer the user's question.
The content does not match the user's intention.
And now take a look at the fourth ad: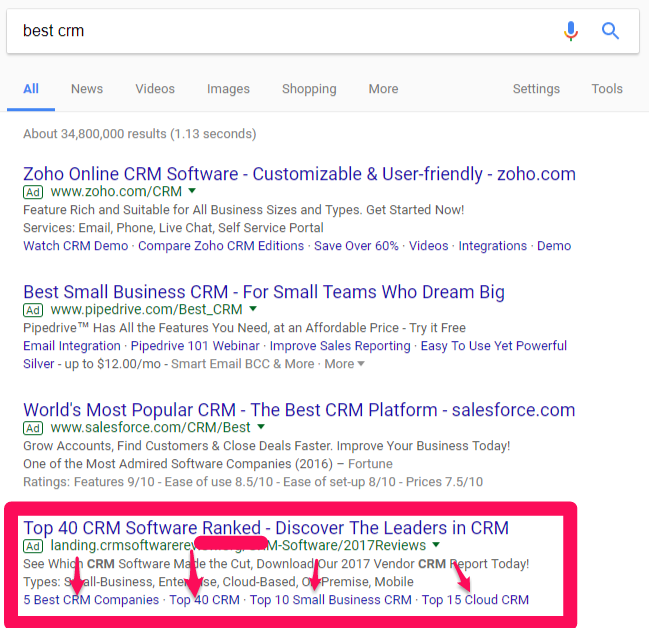 If I had to bet (and I'm just going to do it now), I would say that this website with a poorer Domain Authority gets more clicks than the first three results.
This unknown site can easily outperform the big players because its ad matches the search intent of the user.
This company has cleverly tricked the system.
And now see how much traffic you can get without having to compete with the big brands for highly competitive keywords: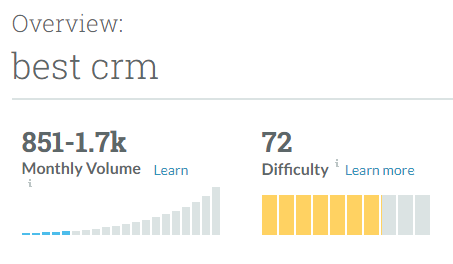 The content of the ad is perfectly adapted and looks like an organic search result.
Still, the display will in front placed the organic results, without any link building.
You don't have to be ranked in the organic results to get traffic for a specific keyword. However, your ad must reflect the exact intent of the searcher and be structured like an organic search result.
3. Write more blog posts than your competition
What's the downside to the long-tail keyword strategy?
You can't just put a lot of keywords on one website. You can put at most one or two keywords in an article.
And that's why you have to write a lot more posts.
This strategy is actually well known.
As you write more articles, you are more likely to get ranked on the first page of Google.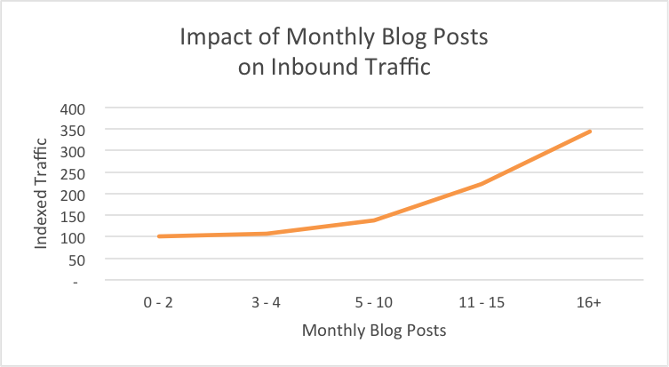 The more articles, the more pages are indexed and the more traffic is sent to these pages.
If you only publish five to ten articles a month, that's not enough.
Your competitors write at least 16 items per month.
Do you seriously expect that you will be ranked better, even though you write fewer articles than the most well-known industry experts?
You can forget that.
You have to write like your business depends on it. And it does!
And a blog post with 500 words that is ready in an hour won't do it either.
This is how many words the top content on Google contains on average.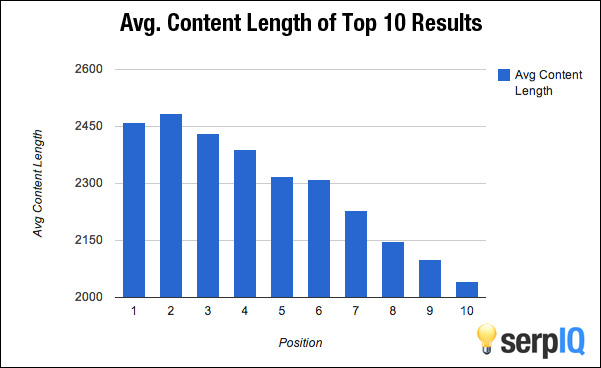 Each article on the first page contains at least 2,000 words.
Your articles need to be more detailed to help the reader solve their problems.
The article must be filled with practical advice, pictures, examples and step-by-step instructions.
Now you are probably thinking, "How should I do all this? I don't have time now! "
If so, you may need to hire someone.
Fortunately, content marketing costs on average62% less than other marketing methods. And brings 3 times as many leads.
If you want to get ranked for the best keywords, you need to create helpful, unique content - lots of it.
In addition, you have to optimize your content in order to achieve the best possible click-through rate.
Why? Because the right headline and meta description can lower your CTR by up to 10%.
And if you improve your CTR, you will also be placed higher up.
Here is an example:

Why is this Search Engine Land article more popular than the one below?
Look at the headline!
Search Engine Land questions your search query.
This advice seems to contradict everything we find normal. It interrupts and makes us think.
Now suddenly you are questioning everything!
Here are a few great templates you can use to improve your click-through rate:
I have [______________] with these 5 strategies [______________]
10 lightning-fast ways to make [________________] and more sales
How I used these 5 methods to [____________]
Need more tips on writing great headlines to improve your CTR and search results? Then read through my detailed guide on how to write meaningful headlines.
4. Be mentioned in a Roundup article
Sometimes you just don't have the change to run PPC ads.
And sometimes you just don't have enough time and Money to write in-depth articles and guides.
Fortunately, you can still appear in the top search results! And that with relatively little effort.
You don't have to rank your page in the top results yourself using AdWords or organic search. Instead, you can simply be mentioned in a round-up.
Let me explain this briefly:
Go to Google and type in "the best SEO tools of 2017":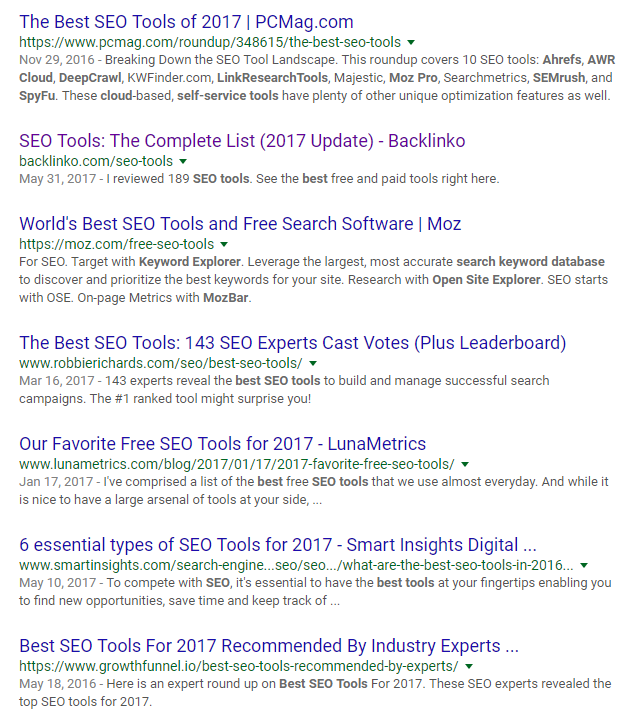 The best results are Roundup articles. The author has analyzed the best tools and programs and then summarized them in an article.
This is free advertising.
You can reach a new audience by getting mentioned in these well-placed articles.
I'm going to click on the first result from PC Magazine:
This article covers all SEO tools, with an overview of the most important features and an evaluation.
You can use these roundups to your advantage. If your product is mentioned in these articles, you will generate a lot of traffic.
Thousands of users are already looking for "SEO Tools".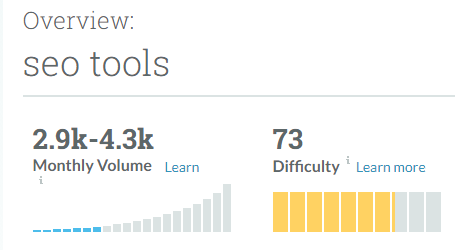 You can base your strategy on being mentioned in these comparisons.
And the traffic gained can be worthwhile: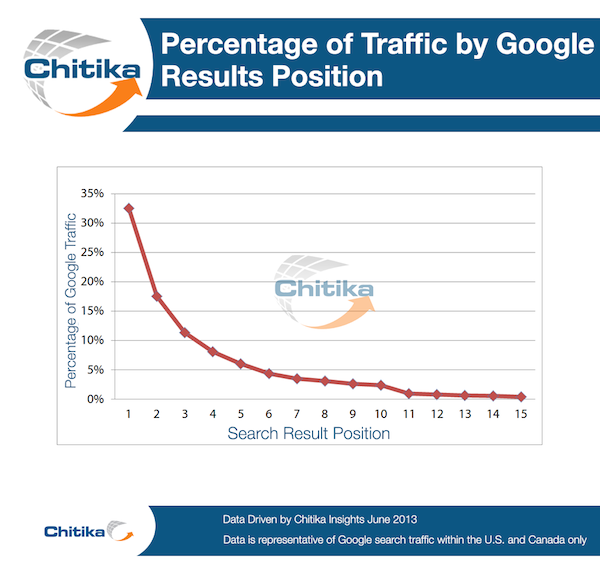 If you are in each If this article and comparisons are mentioned on the first page, you can generate a lot of traffic.
And most of these visitors are ready to buy.
With a little outreach, you can put your brand in the right light and win new customers.
You can also get your brand in the top search results with no time or money with minimal effort.
All you have to do is adjust your strategy.
Conclusion
It is almost impossible to get on the first page of Google results when running a young business.
That is the painful truth.
Industry experts who have been producing great content for years dominate the best keywords and SERPs.
Many of these experts also spend millions of euros on advertising.
You can't keep up with these people.
They are already too far ahead of you. They have collected thousands of links and their content is constantly being shared.
These brands are popular and well known.
However, you also depend on organic traffic to grow your business.
Fortunately, this problem can be fixed.
You can find long-tail keywords and create content for those keywords. Although these terms get less traffic, they are also not as competitive.
Use PPC ads to get ranked above organic results for a popular keyword that you wouldn't otherwise have a chance for in organic results.
Place your product in round-up articles and product comparisons to appear in the top search results.
There are lots of unconventional ways to target new audiences and generate more traffic.
All you have to do is get a little creative and accept that you can't always rank at the top of the most popular keywords.
However, there are strategies that can be used to achieve similar results. You just have to know where to find them.
What strategies did you use to get placed on the first page of Google?