Gold wedding rings with stones
Sale
In our sale section you will find special offers from selected collections for a limited period of time.
For -50% sale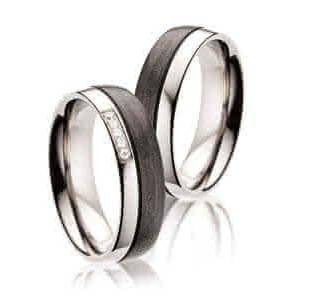 Prepayment - 3% discount
Purchase on account
Paypal
Credit card
Instant bank transfer
Klarna installment payment
Jewellery
Special wedding jewelry for your wedding day!
Discover
• Earrings for him & her
To the jewelry collectionTo the children's jewelry collection
---
---
Less than 100 EUR
100 - 250 EUR
250 - 500 EUR
500 - 750 EUR
Over 750 EUR
Reduced price
---
---
Sand matt
Frosted ice
Hammer blow
structure
Polished
Matted
Matt and glossy
template
Grooves
Grit
relief
---
---
Plain
Classic
Out of the ordinary
Romantic
Extravagant
Modern
Angular
With heart
Without stone
black
---
Narrow (up to 4 mm)
Standard (4.1 - 6 mm)
Wide (over 6 mm)
---
Flat (up to 1.6 mm)
Standard (1.7 to 2.0 mm)
High (over 2.1mm)
---
My wedding ring
TitanFactory
Carbon Selected
Collection Chiara
Saint Maurice
Breuning
Collection Ruesch
Rauschmayer
Fair trade love
Express wedding rings
---
Beautiful, beautiful, gold rings. Thus, rings made of gold remain the favorites of many couples. Studded with stones, they rise to new high forms and let even the simplest ring shine in the most beautiful light! Additional Information...
---
---
Less than 100 EUR
100 - 250 EUR
250 - 500 EUR
500 - 750 EUR
Over 750 EUR
Reduced price
---
---
Sand matt
Frosted ice
Hammer blow
structure
Polished
Matted
Matt and glossy
template
Grooves
Grit
relief
---
---
Simple
Classic
Out of the ordinary
Romantic
Extravagant
Modern
Angular
With heart
Without stone
black
---
Narrow (up to 4 mm)
Standard (4.1 - 6 mm)
Wide (over 6 mm)
---
Flat (up to 1.6 mm)
Standard (1.7 to 2.0 mm)
High (over 2.1mm)
---
My wedding ring
TitanFactory
Carbon Selected
Collection Chiara
Saint Maurice
Breuning
Collection Ruesch
Rauschmayer
Fair trade love
Express wedding rings
---
Most popular
price
Latest products
delivery time
Sale
Results 1 to 30 of 718