Physics degree
An overview of the right universities and courses of study
If you are interested in studying physics, you have to meet some formal requirements in order to be admitted to the university and technical colleges. These admission requirements are usually made up of your previous education and a few specific criteria.
General higher education entrance qualification (Abitur) or
Subject-related higher education entrance qualification or technical college entrance qualification (technical diploma) or
Studies without a high school diploma with a corresponding professional qualification
If necessary, participation in preliminary physical or mathematical courses
Successfully completed first degree (Bachelor or comparable degree)
Depending on the university, a minimum grade of 2.5 or better for the first degree
personal requirements
First and foremost, it is of course necessary for your physics degree that you meet the formal entry criteria. This is the only way to be admitted to study at a university or college. However, with every degree program there are also a few personal characteristics that you should ideally bring with you in order to be able to successfully complete the degree. In physics these are:
Good knowledge of mathematics
Ability to abstract
Spatial imagination
Logical and analytical thinking
Interest in science
Fun experimenting
English proficiency
Numerus Clausus (NC) for physics
The Numerus Clausus, also simply called NC for short, is always used when there are more prospective students than free places at a university. This is rarely the case in physics studies, because physics is offered at a large number of universities and colleges, but the number of applicants is not too huge. Physics is a special subject and is not suitable for everyone, as it cannot be completed just like that, but requires special interests and skills and provides very specific specialist knowledge.
For this reason, it is seldom the case that more students apply for the physics study places in one semester than there are capacities at the universities. Therefore, admission to the physics course is not restricted and the NC usually does not play a role in the application.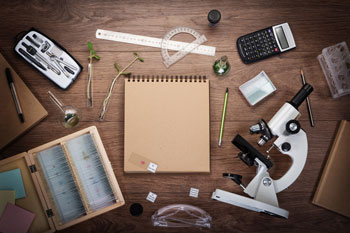 The physics course is very varied and covers many different areas of physics. You will learn technical skills Knowledge of mathematics, experimental and theoretical physics, quantum mechanics, particle physics or molecular physics.
That is why you may encounter the following content during the course of your studies:
Experimental physics
Theoretical physics
mathematics
Analytical mechanics
Quantum mechanics
Electrodynamics
Structure of matter
Solid state physics
Particle and Astrophysics
However, the course content can always differ from university to university, as each university or technical college gives its course an individual orientation. If you are particularly interested in a topic, always take a look at the curriculum of the respective university on their website in advance. There you will find detailed information about the course content.
Many universities also offer their students the opportunity to choose specializations and specializations during the course of their studies. For example, you can already do your bachelor's degree specialize in astrophysics. Other universities specialize in biophysics, nuclear and particle physics or solid state physics.
In addition to imparting professional skills and expert know-how, practical application also plays a major role in physics studies. For this reason, you also spend during your studies spend a lot of time in the laboratory doing experiments and investigations. The physics study is thus a Interplay between theory and practice. Theoretical assumptions are tested experimentally and practical events influence the theoretical ideas.
Graduation: Bachelor of Science (B.Sc.)
Duration: 6 semesters
Type of study: Full-time and part-time
Particularities: Depending on the university, a practical semester is planned as part of the course of study. Some universities also offer the possibility of a semester abroad.
Graduation: Master of Science (M.Sc.)
Duration: 4 semesters
Type of study: Full time and distance learning
Particularities: Depending on the university, there is a practical project or the possibility of a stay abroad.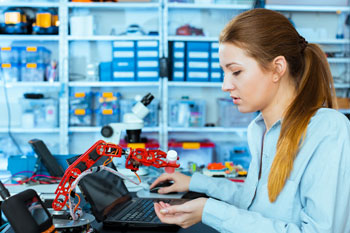 The physics course is very demanding and not suitable for every candidate. But if you have successfully completed your studies, your chances on the job market are very good. As a graduate of a physics degree, you are a sought-after expert who, after completing your bachelor's degree, can still pursue a master's degree and a doctorate, or even enter the professional world directly.
As a physicist, you are able to break down different problems into solvable individual parts and to illustrate them in order to arrive at practical solutions through a high degree of abstraction ability. Research, industry and business are equally open to you for your professional career.
You can join the following fields of work after studying physics:
Science and Research
IT industry
Medical technology
Aerospace Engineering
Financial and software services
Consulting and business advice
How much can you earn as a physicist? Unfortunately, it is not that easy to answer this question, even if it is certainly a hot topic for many prospective students. There are always various factors that can affect the salary. Starting with the industry in which you work, to the size of the company you work for, to the exact area of ​​responsibility for which you are responsible. All of these things play a role in the size of your salary. It is also important which degree you have completed (Bachelor or Master) and how much practical experience you have.
Basically, our research has shown that you are studying physics with a Starting salary between 3,500 and 5,000 euros gross per month can lie.