What is the best online CCNA course
7 Free Cisco Certified Courses: Discover The Best Of What You Can Learn
From cybersecurity to Linux. The possibilities are endless and from now on you have the opportunity to certify various skills and knowledge without paying for the courses. These free Cisco courses can be taken online and study each of the modules at your own pace. All you have to do is set the schedule that suits you best!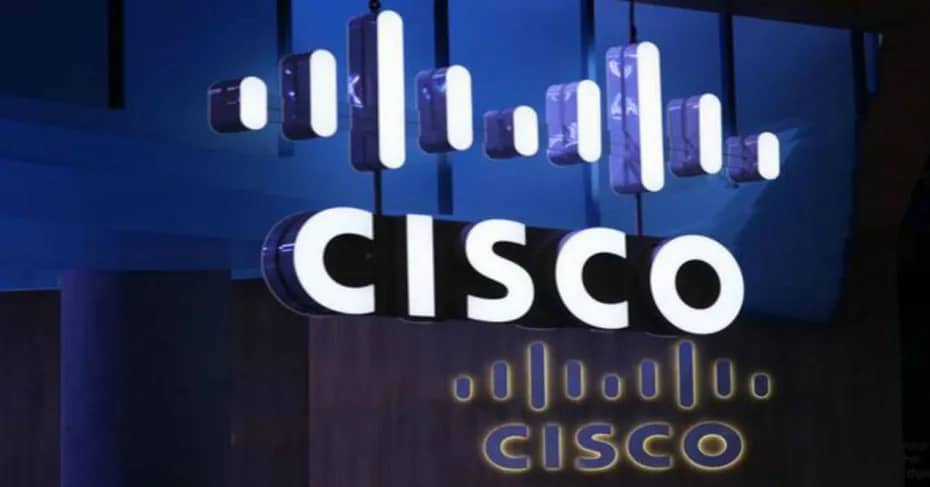 Establish connection - computer operator
It is currently the most elementary course. The student learns the essential skills to manage the computer well, as well as the use of the Internet. In addition, they already contain the first networking lessons. Basically, it is a computer operator course with an important plus for learning about computer networks. It consists of 30 hours of study and you can click on the following link .
Introduction to Packet Tracer
It's an ideal start for those with a basic understanding of networking. Packet Tracer is one of Cisco's primary tools for performing simulations of network topologies and also serves as an interactive ally to deepen knowledge of the various protocols in networks. It consists of 10 hours of training and you can click on the following link .
Would you like to know if there is a mobile version of Packet Tracer? That's it. You can also do an application-specific training by clicking here. .
Introduction to cybersecurity
Would you like to learn all about cybersecurity? Would you like to take a step forward in your academic or professional life? To learn about cybersecurity, you need to open a door that offers you many employment opportunities. Thousands of jobs in this sector are not covered because there are not enough trained employees for daily tasks.
If you dare to fill any of these positions at any time, you can click here. . In this course you have a total of 15 hours of study time.
Cybersecurity Basics
This is a step further from the previous course. This goes deeper into the specific cybersecurity knowledge and already points to official certifications like CCNA, which in the most recent revision is focused on computer security in relation to networks. Official Cisco (paid) certifications such as CCNA, CCNP or CCIE are highly recommended to provide you with comprehensive networking training and become an expert. This particular course has a total of 30 hours of study time. You can access the course through the following link .
Mobility Basics - Mobile Devices
One of the sectors that is becoming increasingly important in terms of technological advances and the impact on those who use its products and services is the mobile sector. 5G connectivity has big goals and aspirations. Having a cell phone is no longer an option. What they say that with a cell phone the world is in your hands, it becomes a reality. Wireless networks perform almost as well as wired networks, largely thanks to the latest standards like Wi-Fi 6.
This course will provide you with the key knowledge to learn and prepare the most important things for future Cisco certifications that you want to undertake. You can access it by clicking the following link .
Introduction to the IoT
The areas of application of the Internet of Things are diverse. As you develop proficiency in this technology that has a wide reach around the world, you will open many doors to take a giant leap in your professional career. It's not about the thousands or millions of devices connecting every day, it's about billions of devices. The most interesting thing is that this number is not tending to decrease and we are facing the fulfillment of the IoT purpose of transforming cities into fully connected and smart cities.
It has 20 hours of study time and you can access the course by clicking on the following link .
NDG Linux Unhatched - Linux from scratch (really from scratch)
Many skills must be acquired to develop a career in technology. One of the most important is the use of Linux. That it isn't necessary to deal with Windows or Mac in depth? No, no and no. Linux is almost necessary right now to properly manage a local network. In fact, Cisco puts a lot of emphasis on programming in Python and Linux in its latest official certification updates. When you gain knowledge of this operating system, you will get an idea of ​​how to manage all kinds of services and processes.
Technology giants like Google or Tesla count Linux as one of the reasons to be able to support their respective empires. This hands-on course is divided into micromodules that will show you the most important Linux commands with examples for better understanding. Therefore, you have a mini virtual machine simulating the Linux command line so that you can put the commands and their examples into practice from the moment you read the lesson.
Cisco created this course in collaboration with NDG (Network Development Group), who specialize in providing online courses on topics such as Linux itself and other topics such as network and cybersecurity. In addition to special training for organizations that need to train employees. There are 8 hours of training and you can access them link .
The year 2020 has many changes and advances ahead of new technologies such as the Internet of Things. On the other hand, cybersecurity and information security are topics that are becoming more and more important at both corporate and individual level. Wireless connectivity over Wi-Fi networks and cellular networks is via Wi-Fi 6 and 5G. All knowledge on these topics can be acquired without investing more than a few hours of your time.
Cisco free courses have the seal of quality and prestige that sets you apart. In addition, after completing each course you will receive a certificate that you can keep in your personal file. Also, if you choose, share it on key profiles like LinkedIn.
How to Get the Most Out of Free Cisco Courses
It seems like pretty basic advice, but in real life it is very difficult to put into practice. We are talking about discipline and planning . We know that free online courses come in handy because we can take classes anytime without being tied to a specific schedule. However, to some extent, it is necessary to set a schedule for each day to see all of the classes. Depending on the courses you are going to take, you can decide, taking into account the difficulty, the topics and the hourly load The number of hours you devote per day or per week for every course.
Virtually all of the free Cisco courses provide you with online resources to read further, adding to the knowledge you will acquire. This is especially true of the exercises that may be presented to you. However, if you are this comfortable, this is what you can do Take notes in a notebook and or Make summaries or outlines in the same notebook. Remember that there are different ways to learn and there are no barriers to avoiding the use of notebooks, pens, pens, etc. Look for more information on the Internet if you need reinforcement with a specific topic. Be it with videos, articles, presentations and other resources.
Do you dare to sign up for a course? Use your free time and gather valuable knowledge for your professional, academic and personal life!