Who built the first glass house
London's giant glass house opens again
The "Temperate House" in London's Kew Gardens is large enough to accommodate three jumbo jets and is home to around 1,000 species of plants from around the world. It was closed in 2013 after falling into a state of neglect.
"There was rust all over the place, all the paint was falling off, and now everything is brand new," said project leader Andrew Williams. The project cost £ 41 million ($ 57 million).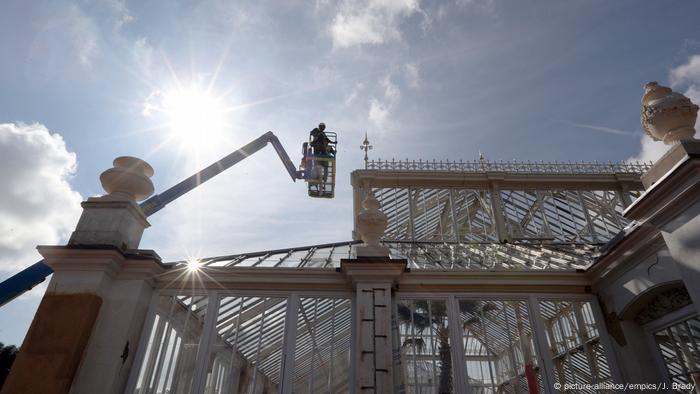 Finishing touches for London's "Temperate House"
Robust Victorian engineering
The wrought iron and glass structure was designed by the distinguished Victorian architect Decimus Burton in 1860 and opened in 1863. The facelift required the removal of 69,000 individual elements to be cleaned, repaired or replaced and the restoration of 15,000 panes of glass.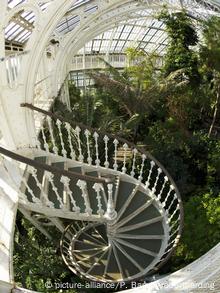 Spiral staircase in the greenhouse
After reopening in May, the "Temperate House" expects hundreds of thousands of visitors year after year.
"A building like this deserves it," said Williams. "I don't think such a building would be built today," he added. "Everyone who has worked here is really proud and now you can see that it is a fantastic space."
Weeks ahead of the grand reopening, gardeners are working hard to get the plants back home, many of which had to move to the local nurseries during renovations. "It was a really huge operation," said Scott Taylor, the greenhouse overseer. Around 1,300 cubic meters of earth for the replanting of around 1,500 species were brought in from outside.
The rarest plants in the world
The glass house is divided into geographical areas and shows plants from America, Africa, Australia, the Himalayas and Asia. One of the rarest plants is the South African Encephalartos woodii, a palm-like cycad with leathery, green leaves. Only one such specimen has ever been found in the wild and has long since disappeared from nature.
Boards inform visitors about the threats to flora, such as changes in land use, invasive plants from various ecosystems and deforestation. New ventilation systems and an improved heating system, mostly powered by nearby biomass boilers, have been installed.
With a new maintenance schedule, it is now assumed that it will be 25 years before more major work has to be done. The building still benefits from robust Victorian engineering. "Everything is original at key points in the structure and we didn't have to work on it a lot," says Williams. "They'll last another 100 years. It's a big solid building!"
is / ks (afp)