How quickly does life expectancy increase
Life expectancy increases to 100 years
Life expectancy is growing rapidly in industrialized countries. In the 20th century alone it rose by more than 30 years in rich countries. If the trend towards longer lives continues unabated, most children born since the year 2000 will probably see their 100th birthday. This is the result of a study published in the latest issue of the medical journal "The Lancet". The authors are the Danish epidemiologist Karre Christensen and the three German experts Gabriele Doblhammer, Roland Rau and James Vaupel from the Rostock Max Planck Institute for Demographic Research.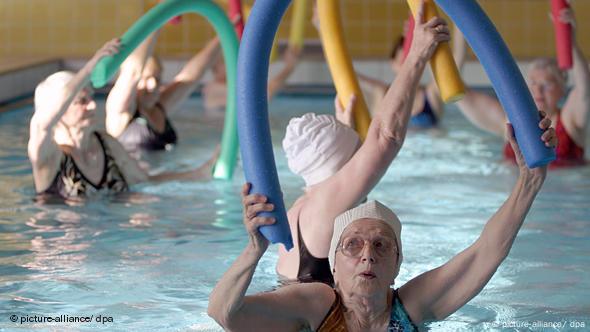 Healthy and fit - even in old age
According to this, every second baby born in Germany in 2007 will be 102 years old, in Japan even 107 years. The German-Danish research team suspects that people will be healthier in the future even at a very old age and will be able to take care of themselves more easily than they are today. Older people stayed healthy longer despite retiring later if their daily working hours were reduced at the same time.
No limit to the human lifespan?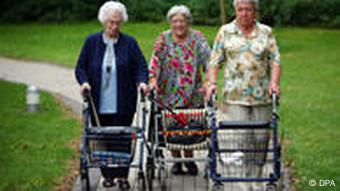 Less weekly working hours are beneficial to health in old age
Even if health care did not improve further in the coming decades, but stayed at the level of today, three quarters of the newborns now would experience at least their 75th birthday, it said. According to the researchers, this is suggested by an analysis of death rates in the three countries with the highest current life expectancy - Japan, Sweden and Spain.
The trend towards increasing life expectancy is therefore not weakening. "The steady increase in life expectancy for more than 165 years does not suggest that there is any limit to human lifespan," argued the researchers. As a further clue to this assessment, Christensen cited the continuous decline in the mortality of over 80-year-olds in rich countries. Data from 30 industrialized countries would have shown that in 1950 only about 15 percent of women and 12 percent of men in this age group had the prospect of celebrating their 90th birthday. "In 2002 the values ​​were 37 and 25 percent."
Redistribution of the workload required
A case study has shown that the German population will be significantly older and at the same time less by the middle of this century, according to the study. That will mean "a considerable challenge for the health systems," warn the scientists.
To reduce the economic burden of the aging population, they propose a redistribution of the workload. "Most people could work fewer hours a week than is currently the case if they worked for more years," the researchers write. That would also have a health benefit. Studies indicate that shorter weekly working hours and longer working life benefits both health in old age and life expectancy.
Author: Ursula Kissel (dpa, ap)
Editor: Martin Schrader