Has your dog ever saved your life?
Animal heroes
25 dogs and their special stories
Tales of dogs appearing as heroes and saving either their own people or even complete strangers has always fascinated dog lovers. Not for nothing, for example, dog stories in film and television have always been a great success in the past, for example Lassie or Benji.
So it is only natural that we dog people love stories about real dogs who have shown real commitment and sometimes saved someone at risk of death. We almost don't care whether it is human or another animal.
Here are 25 stories about heroic dogs.
1. Brutis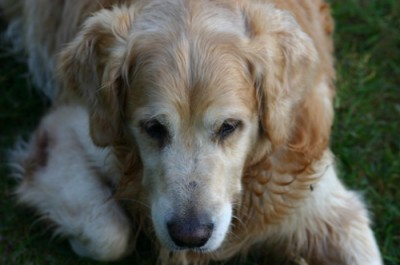 Brutis was a seven-year-old golden retriever when he became a hero in 2004. He noticed a dangerous coral snake in the immediate vicinity of a young child. When he intervened to grab the snake, he suffered a near fatal bite. Fortunately, Brutis survived and his heroism did not go unnoticed. He was flown to Los Angeles, where he received the National Hero Dog award. "When we award a prize like this, we are always looking for something special, something extraordinary that makes people wonder why the dog did what it did," said the committee.
2. Zoey
Anyone who has ever owned or dealt with a small dog knows that they often like to compensate for their small size with cocky, sometimes cheeky behavior. Zoey, a two-and-a-half kilo Chihuahua from Colorado, USA, made headlines in 2007 when she rescued a one-year-old from a suddenly appearing rattlesnake three feet long. In doing so, Zoey pulled a small wound over her eye, from which she was fortunately able to recover. The snake, however, was killed by Zoey's owner.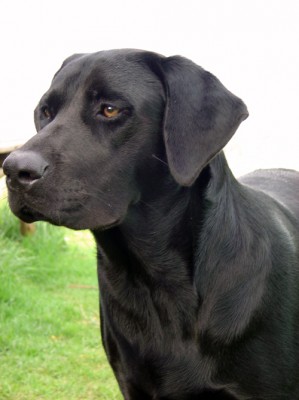 3. Katrina
Hurricane Katrina was a terrible event for everyone involved. However, it was also the setting for many heroic stories that gave the victims and the rest of the world some courage. Also in the case of Katrina, a black Labrador bitch who, ironically, bears the same name as the terrible storm. She rescued a drowning man who threatened to be flooded by the rising water level. The brave bitch, who later had to be brought to safety by rescue workers, received the "Genesis" award that year.
4. Shana
The heroic story of Shana was reported on a newscast on the American broadcaster Fox under the name "Wolf-dog mix saved its elderly owner from a blizzard". Shana, half wolf, half German Shepherd, found the elderly couple when they were caught by the treacherous storm. Without hesitation, Shana began to dig a tunnel through the snow, through which she pulled the couple and brought them home safely.
5. Maya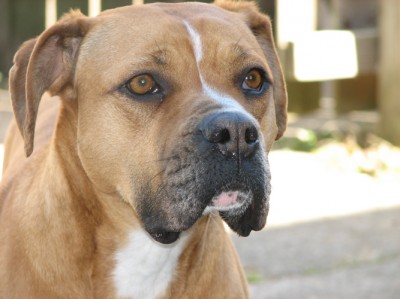 The title "Dog of the Year" has to be earned and so it was in the case of Maya in 2008. She received this honorary award in which she saved her owner Angela Marcelino from a malicious attacker. This courageous act of the pit bull was gratefully accepted by the "Animal Miracle Foundation", for example for the fact that the race of the pit bull is just as heroic as any other breed.
6. Moti
The "Dog of the Year 2007" was Moti, a five-year-old German Shepherd who literally caught a ball for his family. When a masked intruder entered the house, Moti didn't hesitate for a second. He jumped up and started barking to get the shooter's attention. Confronted by the angry dog, the burglar shot him and ran away without harming anyone in the family. Fortunately, the brave Moti made a full recovery from his injury.
7. Honey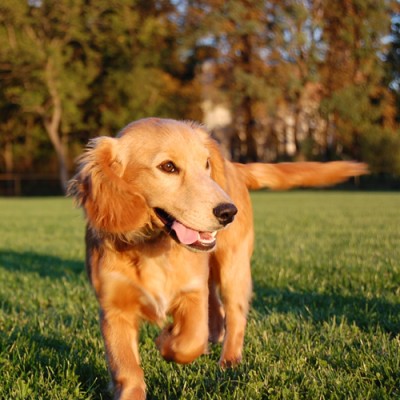 Honey is named "Dog of the Year 2006". It earned this title when it rescued its owner from a serious traffic accident. When the car she and her owner Michael Bosch were in overturned several times and got stuck upside down in a ravine, Bosch was trapped and knew that Honey was his only hope. With the last of his strength, he managed to free the dog from the car. Honey, the then five-month-old English Cocker Spaniel, caught the attention of a man less than a kilometer from the scene of the accident and took him to the scene. Rescue workers later suspected that Bosch would have died otherwise.
8. Napoleon
It is said that dogs and cats tend to be hostile towards each other, but that is by no means always the case. Napoleon, an English bulldog, ignored the rather poor swimming skills of his breed when he plunged into a deep lake and pulled out a burlap sack with six kittens. Unfortunately, two of the little kittens did not survive, but the other four were nursed to health in a sanctuary and there was a warm reunion with their lifesaver Napoleon.
9. Hero
One particularly heartwarming story is about a four-year-old golden retriever who pulled a paralyzed man in a wheelchair out of a muddy field that got stuck. When Gareth Jones realized he could no longer move, the dog was able to respond accordingly. He took the rope Jones threw him and began pulling the wheelchair bit by bit out of the mud. "He didn't stop until I was freed. He knew exactly what he was doing, "Jones later said of the act.
10. Eve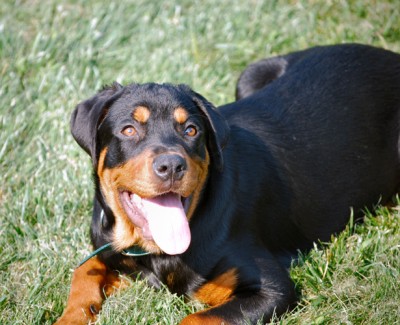 In films, those scenes are particularly popular in which the hero escapes the scene just seconds before the explosion. In reality, however, this is far less desirable. A lesson that Kathie, a paralyzed paraplegic, had to learn the hard way. Her Rotweiler Eve pulled her by the ankles out of her burning truck into a nearby trickle, just far enough away to avoid the explosion of her vehicle.
After the fire department took care of the scene of the accident, Eve was given the "Stillman" award for her courage.
11. Ginny
Is Ginny a traitor to all dogs or an undisputed hero? The approx. 300 cats rescued by her would certainly choose the latter and thank the dog, who put itself in danger countless times in the process. In one particular incident, Ginny threw herself against a vertical pipe at a construction site, causing it to tip over and allow the kittens trapped in it to escape. In another case, Ginny sustained cuts to her paws while retrieving an injured cat from a box of broken glass.

12. Trakr
It could be argued that Trakr presented the most prestigious rescue on this list. Together with the police officer James Symington, Trakr helped to get through ten meters of unstable rubble and to rescue the last surviving person from the collapsed World Trade Center. The dog's courage has been so highly praised that it is now even said to be cloned for future rescue missions.
13. Shelby
Shelby was named 45th Skippy Dog Hero of the Year for saving two adults and two children from carbon monoxide poisoning. With her keen sense of smell, she was the first to notice the toxic fumes when the rest of the family was sleeping. One by one, Shelby woke up and wouldn't stop barking, scratching, and whining before the entire family was safe outside. Every family member was treated in the nearby hospital and made full recovery. Joleen Walderbach, one of those affected, says about Shelby: "In my eyes and in those of my family, Shelby is more than a heroine. She is a lifesaver, a guardian angel. "
14. Rocky
In Lakewood, Colorado, USA, the police dog Rocky made headlines in 2002 when he chased a burglar, was shot, but ultimately caused the twenty-year-old criminal to be arrested. According to Darren Mauer, the police officer in charge, the bullet in Rocky's paw didn't slow him down for a second, even after that. "He was the same dog as always," he said.
15. Blue
Most people would never mess with an alligator, but that's exactly what Blue did and was honored with the Dog Hero of the Year 2001 award. The Australian cattle dog rescued Ruth Gay, its 85-year-old owner, from an alligator that appeared behind her house. Ruth reportedly fell while walking with Blue when an approaching alligator attacked. Blue acted immediately and threatened the alligator long enough for it to retreat. Both Ruth and Blue made a full recovery, and Blue received loads of goodies, cash, and a specially engraved "Dog-Hero" food bowl.
16. Patty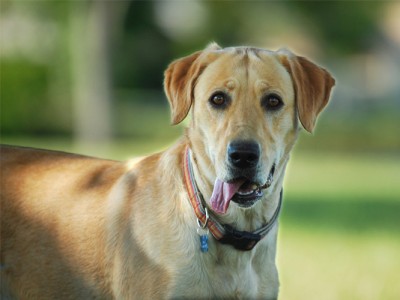 Runner-up in 2001 was Patty, a blonde Labrador Retriever who saved its owner from drowning during a wintry duck hunt. After Ray Fogg's boat capsized and the two were thrown into the freezing waters of the North Atlantic, Patty allowed Ray to grab her rod while she paddled steadfastly and with great effort towards the saving shore. They made it and were rescued shortly afterwards.
17. Neo
This eleven-month-old Siberian Husky made a name for itself when it sought help for its endangered owner, Marci Snead. When Marci (a diabetic with fibromyalgia and rheumatoid arthritis) suffered hypoglycemic shock, Neo ran to the next building. There he caught the attention of a few people who followed him to the spot where Marci had fallen. Within a few moments, the ambulance could be called to take Marci to the nearest hospital. Thanks to her dog's help, she made a full recovery.
18. Kankuntu
It's not every day that a dog rescues his family from armed pirates at sea, but that's exactly what Kankuntu did. When Peter Lee's yacht was about to be hijacked, the dog immediately began to go angry at the attackers (who, by the way, thought he was a lion). They shot him and stabbed him between the shoulder blades. Fortunately, the brave dog was cared for and the family continued their journey.
19. Junior
"Small" name, but nothing small in fact that Junior accomplished. When the Davilmar family's home caught fire, the 14-month-old Shihtzu mixed breed started barking and has not stopped until everyone has left the house and gone to safety. In addition to the Davilmar family, there were half a dozen relatives visiting at the time.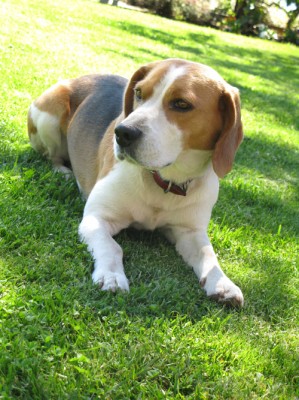 20. Belle
An almost unbelievable story called "Dog Saves Its Owner's Life with a Phone Call" is about Belle, a beagle female who literally "bit" the emergency number into the phone when her master was in diabetic shock. He said: "There is no doubt that I would have died if I hadn't had Belle." Of course, her owner had trained Belle beforehand so that she could get help in an emergency. However, he was never sure if she really got it - until that moment. And Belle was the first dog to win the "VITA's Wireless Samaritan Award".
21. Toby
Another story centers on Toby, a golden retriever who saved his owner Debbie from suffocating after she choked on an apple. When she started to gag, Toby jumped hard against her chest and the loose piece slid up out of her windpipe. For his work, Toby received the "Dog of the Year 2007" award.
22. Nyla
Nyla is another example of dogs who at the risk of their own lives rescue their owners from the fire. When the owner Sheila was surrounded by fire and smoke and could no longer see, Nyla bravely escorted her out. Every time Sheila lost touch with Nyla, Nyla would bark loudly and help her find her again. While her house and all her belongings were destroyed by the fire, Sheila was safely brought to safety. "Nyla could have left anytime. But instead she decided to stay, risk her life and save mine. "Sheila said later about the incident.
23. Roselle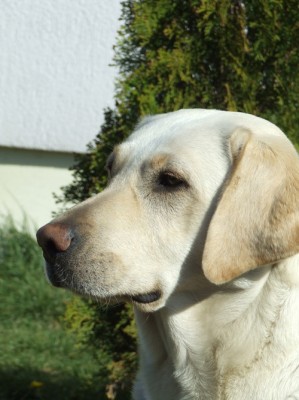 When Michael Hingson was on the 78th floor of the World Trade Center on September 11, 2001, it took some courage from his Labrador to save his life. As the building began to sway and fill with acrid smoke, Roselle led Michael through the crumbling office to the emergency exit. It wasn't easy for Michael or Roselle, both extremely thirsty and panting. But they made it to safety seconds before the building collapsed.
24. Nellie
All dogs are known for their excellent hearing, but most do not win prizes for this alone. However, Nellie, a four-year-old Labrador bitch, used her hearing to spot an intruder just in time to save her deaf owner from harm. The institution Nellie had trained couldn't have been more proud.
25. Kaze
Kaze earned himself the utmost respect for saving the life of a young woman who was reported missing a few days earlier. On his very first rescue mission, he sensed the woman under a bridge, lying in a coma. Rescue workers confirmed that the woman would have died within the next hour if Kaze had not found her. But this way the woman could be brought to the hospital in time and recovered from the accident.
Pictures: For copyright reasons we are unfortunately not allowed to use the original pictures of the dogs. All images come from the image database sxc.hu.
You can find the original article including pictures here.
Award heroes lifesaver