What's on a Canadian Nickel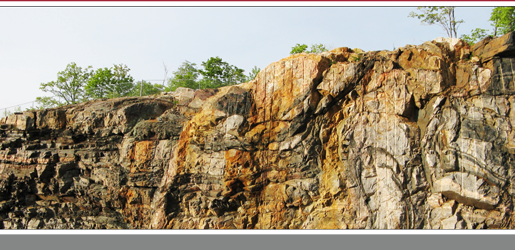 Source: BGR
Canada has developed into one of the most important raw material producers in the world since the middle of the 20th century. Today the country is one of the 5 most important supplier countries for many raw materials, for example potash salt, cobalt, uranium, nickel, platinum group elements and diamonds.
Canada's position as one of the world's most important mining countries is also reflected in its international exploration expenditures: According to the Metals Economics Group, around 16% of global exploration expenditures in 2012 were on projects in Canada (MEG 2012). The country will remain an important producer of raw materials in the next few years, as it has significant resources in many raw materials, especially potash, tungsten, nickel, zinc and iron.

Canada has also been an important supplier of raw materials for Germany for many years: In 2012, Canadian raw materials with a total value of 1.54 billion euros were imported, mainly iron ore, hard coal, copper and crude oil. As an important mining country and trading partner for Germany, Canada has been in the focus of German foreign trade policy in recent years.

In 2011, DERA, together with the German-Canadian Chamber of Commerce and Industry (AHK Canada), created the raw materials overview study of the possibilities of German companies to get involved in the Canadian raw materials sector (PDF, 2 MB), which shows the potential and opportunities of the Canadian raw materials sector for German companies.

In 2013, DERA held a workshop on the financing of mining projects with a focus on the Toronto Stock Exchange (TSX) together with the Fachverband Auslandsbergbau and the AHK Canada. The TSX is one of the most important trading venues for projects in the raw materials industry, especially for exploration projects.

A fixed date of DERA is the annual appearance at the largest mining fair in Canada, the "Prospectors and Developers Association of Canada" (PDAC). Since 2012, DERA has been organizing a lecture event there together with changing partners - PDAC International Convention, Trade Show & Investors Exchange. In addition, DERA supports the Mining & Raw Materials Competence Center, which was set up at the AHK Canada in 2011.