9 and 18 carat gold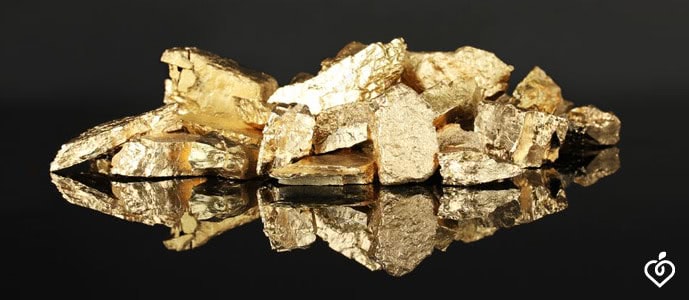 WHY IS 9 AND 18 CARAT GOLD?
Pure gold (24 carat) is too soft to make jewelry and would scratch too easily if worn. Therefore it is mixed into an alloy with other metals to harden the gold.
18 carat gold means that in 24 g of alloy there is 18 g of pure gold (75.01%). For every 1000 parts of alloy there is 750 parts of gold.
9 carat gold means that in 24 g of alloy there is 9 g of pure gold (or 37.5%). Accordingly, under 1000 parts of alloy there are 375 parts of gold. 18 karat gold contains more pure gold than 9 karat gold. Or 18 carats contient donc plus d'or fin par gramme que l'or 9 carats.
18 CARAT GOLD CONTAINS MORE PROPORTIONS OF PURE GOLD THAN 9 CARAT GOLD - IS THEREFORE 9 CARAT GOLD JEWELRY LESS RESISTANT?
Jewelry with 375/1000 parts gold is still valuable. It has been sold in Europe for many years. 9 carat gold is no less resistant and, like 18 carat gold jewelry, should be cleaned in a jewelry store after a while.
WHY CAN 9 CARAT GOLD JEWELRY BE UP TO 30% CHEAP THAN 18 CARAT GOLD JEWELRY WITH THE SAME VOLUME?
9 carat gold jewelry contains less pure gold than 18 carat gold; in percent 38% versus 75%. The total weight of the gold piece is lighter and therefore the price. Only precious metals (silver) are used for a 9 carat gold alloy, so that all components of a gold alloy are resistant. The cost of the work of the jewelry maker as well as the cost of the diamonds is identical between 9 and 18 carat jewelry pieces.
ARE 9 CARAT JEWELRY LESS RESISTANT TO WEATHER THAN JEWELRY WITH 75% GOLD?
A 9 carat gold alloy is no more or less weatherproof and wear-resistant than 18 carat gold.
DOES 9 CARAT GOLD JEWELRY USES FASTER THAN 18 CARAT GOLD?
9 carat gold alloys have a higher copper content than 18 carat gold, so it is advisable to avoid contact with corrosive substances. Even if the gold should have faded after a few years, there are ways to refresh the gold.
IS THERE A COLOR DIFFERENCE BETWEEN 9 AND 18 CARAT GOLD?
A yellow-white color shade between the two alloys guarantees precise recognition. Every 9 carat gold jewelery is standardized in color. If the piece of jewelry becomes cloudy over time, it is possible to restore the gold luster in the jewelry store.
---
Home
>