Which interesting educational sites do you know
Learning in times of Corona
For many weeks, face-to-face classes were threatened with being suspended from one moment to the next due to the acute pandemic. Corona forces our society and thus also schools to quickly adapt to new situations. The school system is actually not particularly flexible, and sometimes not at all fast. Nevertheless, many schools have made good progress on their way to digitization in the last few months.
There are big differences between schools
Individual schools and teachers have seen the inadequate competence in dealing with digital teaching and learning formats as a challenge and have developed workable solutions, but the differences between the schools are still very large in this regard. Injustice in education - in other words, the risk that individual children will be left behind - is still not averted. School administrators in socially disadvantaged areas still report that not all children are equipped with digital end devices across the board and that sooner or later they stay behind and lose touch.
Go new ways
A mix between face-to-face training and distance teaching - at best with divided class sizes - is certainly a good way to support the children's individual learning processes. Because: Every child learns differently, and the digital aids allow significantly more access paths to learning. However, the teachers must also signal their willingness to get involved in new things, courageously leave well-trodden paths and digitally train themselves.
Respect and thanks to all those who have already accepted this challenge and have found great answers - keep it up!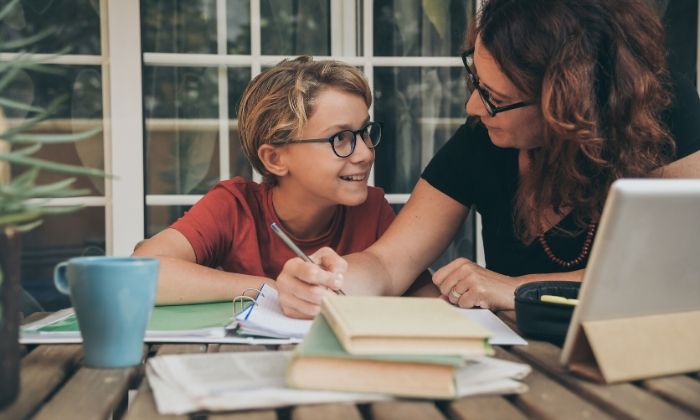 Homeschooling © Fabio Principe / AdobeStock
Anyone who has the feeling that their child is not busy with the tasks of his / her teachers or, much worse, left alone, who would like to try out new methods and applications, will find a wide variety of digital learning offers listed here in the service section. Teachers will also find what they are looking for here.
And we update this list in random orderso that a second look can make sense ...