What is an infographic and an example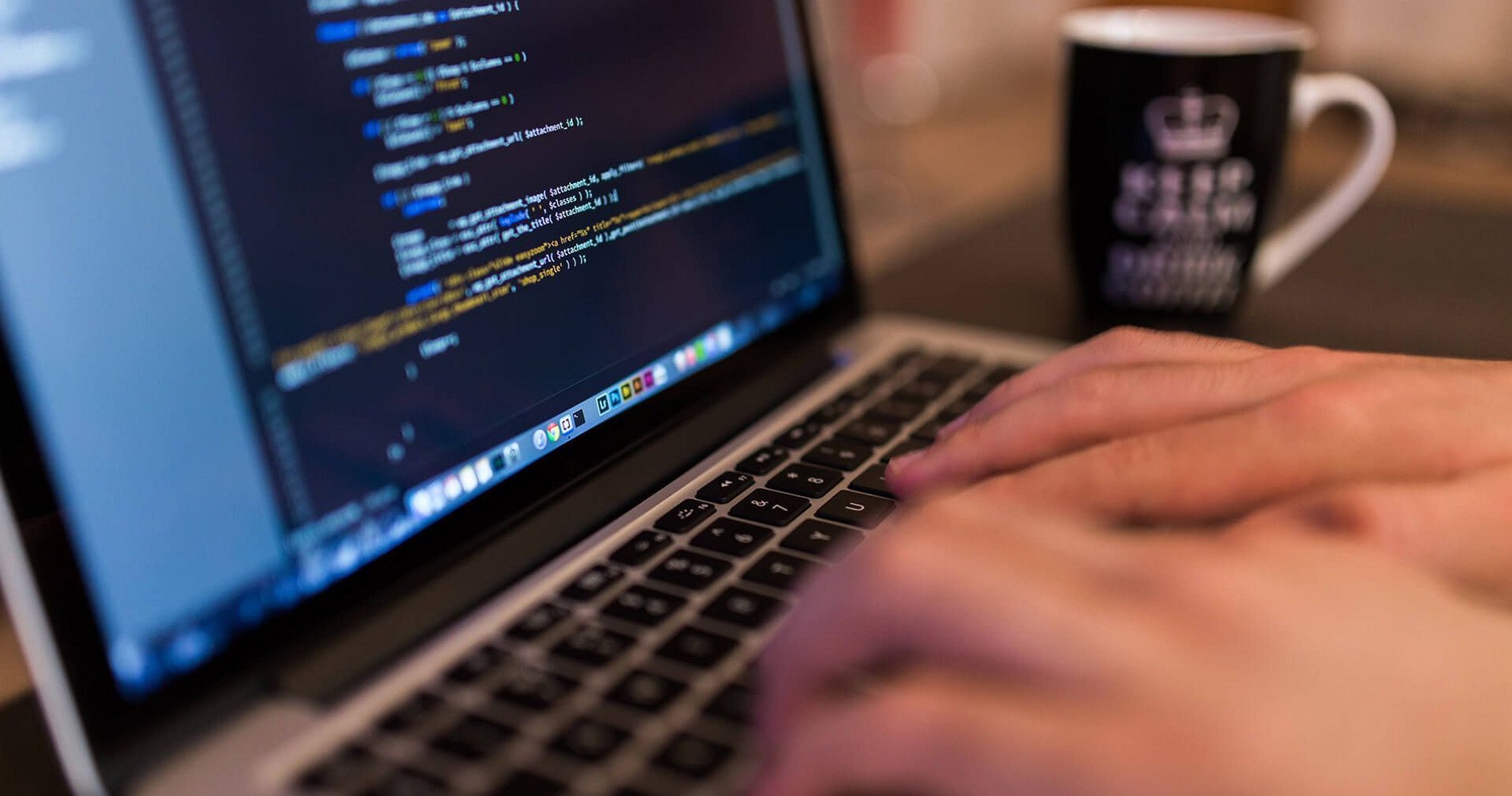 Blog
From hype to a functioning strategy for image, SEO and sales promotion.
The word "infographic" is made up of "information" and "graphics" and stands for nothing other than visualized data. In other words: information packed in pictures. This makes them the ideal medium for explaining complex issues clearly. Infographics are perfect for products that require explanation, factual topics and information that is heavy on numbers. In the following, you will learn what makes successful infographics and how you can efficiently plan and create an appealing infographic yourself.
Purpose and characteristics of good infographics
Well-designed infographics can be used in a variety of ways:
Sales promotion: Potential customers can be convinced of a product or service by valid facts. This works, among other things, with complex products in the financial market, in the energy industry, and with new market launches.
Dissemination of information: Non-profit organizations, local groups and associations can use infographics to draw attention to certain facts and raise awareness among the population.
Image enhancement: With a target group-oriented preparation you can position yourself as an expert on a (niche) topic. Because pictures stay in your head better than pure text.
Awareness increase: Helpful infographics are shared. They are often embedded in media or linked as a source so that other users can see them. In addition to social media (Instagram, Facebook, Twitter and many more), it can also be placed in the (online) press, private websites or on institutional presences if the content is convincing.
Search engine optimization: In addition, Google can also be convinced of good infographics and shows helpful information for suitable search queries.
While infographics can do all of these things, however, it's important to keep a goal focused in the back of your mind. Because with a clear goal, the result is more consumer-oriented and better received. In addition, the objective is of enormous importance for the later dissemination: an infographic for sales promotion only needs to be placed in a suitable place on your own channels ("owned media"). The situation is different with the goal of increasing awareness, because here it is necessary to actively stimulate dissemination.
Examples of successful infographics
Infographics work in all industries and on almost all topics. There are successful graphics on school topics such as the history of the Internet or land use in Germany. Pure consumer topics such as information about travel cities (whether Berlin or distant countries) or informative facts about everyday services such as delivery services may sound succinct, but work just as well. The range also covers research-intensive topics, from getting used to the puppy, setting up Wordpress and buying a complete property.
Here are a few examples where we know from the backlinks that they went down well with the readers:
TopGutscheinCode (voucher guide): Infographic for Valentine's Day
This infographic deals with a seasonal theme, Valentine's Day. Accordingly, the visual design is very much oriented towards the color pink.
An overlap with your own offer results from the fact that the most popular gifts are discussed later. Among these are some that also allow the use of vouchers.
Source: www.topgutscheincode.de/blog/valentinstag-die-infografik/
SevDesk: Sales Tax Infographic
This graphic also has a more number-oriented approach. In addition, the subject of sales tax is complex - especially when the international aspect is added. This infographic helped young startups, among other things, which is why it was shared.
Source: sevdesk.de/blog/umsatzsteuer-weltweit/
parquet-direct: infographic on the properties of trees
This parquet dealer chose a sales-promoting approach: In order to convince of the product and its properties, the detour via the raw material wood and its advantages was chosen. This graphic was shared by official authorities, among others.
Source: http://magazin.parkett-direkt.net/ffekten-ueber-baeume/
Springlane: infographic of wine pairing for dining
This provider of kitchen products has numerous content marketing content that revolves around the topic of food and drink. One of the topics: Which wine with which meal?
Source: https://www.springlane.de/magazin/infografik-wein-essen/
WebMagazin: The Internet as an Ocean
This infographic largely dispenses with numbers and instead uses text-based information. In order not to overwhelm the reader, a beautiful and detailed marine world was integrated into the infographic.
Source: webmagazin.de/web/Wenn-das-Internet-ein-Ozean-w%C3%A4re-Infografik
So much for the campaigns that have been successful for other companies in the past. With these first templates in mind, let's go into the creation and helping tools.
Create your own infographics: step by step
To anticipate one thing: The most common mistakes that prevent an infographic from being successful are unrealistic schedules and over-optimistic cost estimates. The following values ​​are rough estimates of the time required for a functioning infographic concept and implementation:
Idea generation with initial research (if not already available): 8 h
Data collection: 10 h
Data sorting and conception: 6 h
Implementation with (/ without) template: 12 (/ 20) h
Implementation and correction: 4 h
Placement and distribution: Depending on the objective
The implementation is so complex because functioning infographics require a solid database, an attractive design and a certain information content. In this exemplary case, the creation of your infographic, including coordination and correction, takes at least 20 hours. Time can be saved if preliminary work such as data collection has already been carried out in a different context. Simplifying or shortening the infographic should be avoided in order to save budget; because that only leads to the fact that the end result appears less convincing, so to the reader "thin" and not worth sharing. In the following we will go into the individual steps.
Step 1: Idea generation & verification
As a rule, it is not the case that you start completely with a blank sheet in front of you. The first ideas are usually already in the mind when the subject of "infographics" comes up for the first time. However, the wheat from the chaff has to be separated here: Many ideas sound great at first, then turn into an egg-laying pig when they are designed and ultimately do not go down well with the user, but as flat advertising. In addition to just brainstorming, it is also important to check whether the idea has any potential at all.
A few ideas for finding good topics:
What has to be explained again and again about the product or service?
Does the product have a characteristic that the products of the competition do not have? How is this expressed? Can this be represented graphically?
Are there any critical issues relating to the product from which a distance should be created in a positive way? The use of ecological materials, the renouncement of ethically critical practices (often production locations and conditions), or the switch to lower-risk materials, for example, can be a hook.
Has data been collected internally or externally on a topic that not everyone has and that interests the general public? This can be anything from market shares, top lists of the most popular items by interest group, to forecasts for the future of the industry.
Is it not possible for the population to realize that there are many influences on a certain issue? Would an elaboration help to perceive the company as an expert?
Are there any questions related to the product or service that keep coming up? Such questions may even have already been documented, for example in service, product advice or through a keyword analysis for SEO.
Is there any data that offers interesting insights broken down into certain demographic characteristics (age, place of residence, income, ...)?
It is important to examine these ideas with regard to the interest of the target group and potential information density. This can be done in different ways: Uninvolved colleagues can give feedback, or people outside the topic (family, friends) can be asked. If the goal is to increase reach, research tools from the SEO or PPC area help to check interest in the topic.
Step 2: data collection
Once the topic has been determined, data is required, unless this was the reason for the idea. This data must be objective, reliable and up-to-date.
Statistics portals such as de.statista.com, www.destatis.de can help with statistics, or statistics from other public institutions such as IHKs or city portals can be used. Manufacturers or associations can also enter into cooperation and provide data, depending on the topic.
In addition, classic research on suitable print products and websites is also suitable. A common mistake that we find here, however, is a lack of evaluation of the reliability: Data is transferred unchecked that later turns out to be untrue or nicely calculated. If not yet available, the data collector should define how reliable sources differ from unreliable ones.
Step 3: data sorting, conception and combination
Now, however, the data still has to be carefully sorted, aggregated and / or segmented.
In this step, at the latest, a rough idea of ​​the structure of the later infographic should be available so that it is clear which graphic elements are actually available. The following questions should be answered in this step:
Which data fit together and how?
How do the data relate to each other? Are they the result of each other? Do they have a common denominator? Are there cause and effect?
Should the infographic tell itself like a story or should the facts be related differently (if so, how?)?
How must the data be sorted and arranged so that the argumentation is well understood by the viewer?
How should the data be presented? More factually informative, or with lots of pictures?
Is there a color or design that should be dominant?
Has it been clarified how strongly the company branding should be incorporated into the infographic? Are all involved aware that it will be an infographic and not an advertising banner, so that the product and the brand are not the focus? (Small warning, this point has a lot of potential for discussion.)
Ideally, these considerations are then already translated into a rough sketch. Paper scribbles are sufficient. If this step is to be presented, an easily comprehensible variant should be selected - a PowerPoint collage or mock-up tools such as "Balsamiq Mockups" can be a good compromise between workload and appearance.
Step 4: Implementation of the information in a graphic
Nobody likes to look at dry and gray graphs. That is why the facts in the infographics are presented in a wide variety of colors and shapes. That way they can be understood and accepted much better. However, this requires a professional implementation, for which there are three possible ways:
With appropriate knowledge (own or in-house) an implementation with high-quality image processing programs such as Adobe Illustrator.
An external assignment to experienced agencies or freelancers who have experience in such graphic work.
The use of special infographic tools that simplify certain steps.
For initial tests without the aim of getting the best result, infographic tools are usually the best choice, as they allow you to do your own work without extensive training. The disadvantage, however, is that such infographics will always create a certain "off the shelf" impression. They are therefore unsuitable for branding.
Tools Popular for Infographic Creation:
In addition to these providers, there are a number of other tools. Testing different solutions is highly recommended as each infographic tool works a bit differently and comes with different templates.
Step 5: finalization and placement
Depending on the company size and mentality, the step of correction and approval should not be underestimated. Small companies have a clear advantage here thanks to flat hierarchies and fast official channels. For this reason, with more complex approval structures, it is advisable not to count on acute or controversial topics as the first test campaign, but to try out "evergreens" first. This can prevent the infographic from missing the trend due to delays. Of course, it means that less effect can be achieved in the short term.
If the placement is only planned on owned media - i.e. the corporate blog, own social media channels and other self-controlled assets - the placement is manageable in terms of time.
If, on the other hand, the aim is to increase the range, a separate seeding process is necessary, which generates additional effort, but is inevitable for some objectives.
Get in touch with us, we will be happy to advise you.
Cookie settings
We use cookies on our website. Some of them are technically necessary, while others help us to improve this website or to provide additional functionalities.
You can change the selection at any time under data protection.
Imprint | privacy