Politics can be studied scientifically
Political science degree
Are you interested in politics and would like to find out more about the origins and development of political systems and social sciences? Then choose to study political science! We list all universities and technical colleges that offer such a degree. In addition, you can find out everything about requirements, course content and course as well as career prospects from us.
We live in a constantly changing society that is confronted with numerous challenges and problems in a global context. Politics is there to find solutions to these growing demands. But how does politics work? What institutions are there? How have the political institutions developed? Political science focuses on these and other questions. It is not only about the theoretical specialist knowledge from the areas of politics, but also methodical competencies of the applied social sciences play a major role in this course.
The political science course deals primarily with the Analysis of politics in all its manifestations. It is about political systems, political education, but also about the emergence and development of political institutions and facilities. The course has set itself the goal of providing the students with basic Knowledge of politics from the local to the global level to convey.
The core of political science is that you acquire specialist knowledge of political science theories, political ideas and the political systems of Austria and the European Union. In the following, you will find out everything you need to know about requirements, specific course content, duration and course, as well as career prospects and salary opportunities. You will also find a large list of all universities and technical colleges that have a political science degree in their program in our database.
The political science studies at a glance
Matching universities and technical colleges
You have to meet the following requirements for studying political science:
Completed first degree in a related subject (Bachelor or equivalent)
Partly successful participation in the admissions process
personal requirements
Interest in politics and society
Methodical understanding
Basic social science knowledge
Open personality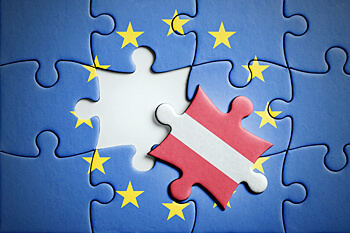 The political science course combines political and social science topics. In doing so, technical competencies and methodological skills are primarily imparted. The focus of the course is not only on the political development and orientation of Austria, but also on the relationship to the European Union and international politics. Up-to-date and practical specialist knowledge is taught.
During the course of your studies you can encounter the following content:
Introduction to Political Science
Methods of the social sciences
Political theory
Austrian politics
Political Systems
International politics and development
Political Communication and Election Research
Political education
The content may vary slightly from university to university, depending on the precise orientation of the course. In principle, however, most universities and technical colleges offer their students the opportunity to choose their own specializations and specializations during the course of their studies.
The elective modules can be, for example: "Gender and Politics", "Eastern European Studies", "Austrian Political System".
Graduation:Bachelor of Arts (B.A.)
Duration: 6 semesters
ECTS: 180
Type of study: Full time
Particularities: A practical semester and / or a semester abroad is usually integrated within the course of studies.
Graduation: Master of Arts (M.A.)
Duration: 4 semesters
ECTS: 120
Type of study: Full time
Particularities: Within the master's program there is often the opportunity to specialize in a specific direction. There are master's degrees that only deal with political education. Other offerings focus on international politics. In the master's program, you will delve deeper into the topic and deal specifically with the scientific aspects of this topic.
As a political science graduate, you have many fields of activity open to you. With a bachelor's degree, you can either gain further qualifications through a special master's degree in political science or start looking for a job straight away. With a master's degree, you have the best possible scientific education, so that career prospects are open to you in many industries.
As a qualified political scientist, you are basically able to take on activities in the following areas:
Public institutions
Civil society institutions
consultation
further education
media
Science and Research
salary
However, it is not that easy to provide specific information on salary in political science. There are always several factors that can affect income. Of course, it is primarily important in which industry you work and what your tasks look like there. It also plays a role how much practical experience you have already brought to your job, for example through part-time jobs or internships. Generally one can say that that Starting salary in political science between 1,800 and 3,200 euros lies.