How Can I Grow the Email Marketing Business?
5 tips to improve the email open rate
Email marketing remains one of the most effective marketing methods. Informing your own customers about new products or special offers by mailing can ensure a huge increase in sales. But many emails are not opened in the first place. In this article, we'll show you how to improve the open rate of your emails.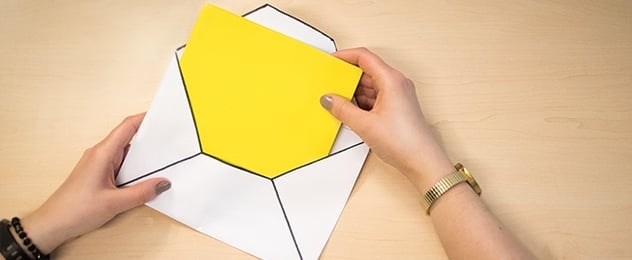 Tip 1: Improve the subject line
The subject line is the first thing the email recipient reads. Therefore, the subject line should be inviting and interesting to click.
On the desktop PC, an average of 60 characters of the subject line are displayed, but usually significantly fewer characters on the smartphone. Therefore, try to keep your subject lines short and concise so that the recipient really knows what your email is about.
Use a few filler words and say directly what it is about so that your e-mails can also be opened.
You should also avoid words that look like spam so that your e-mails are not filtered out directly or the recipient stamps them as cheap advertising.
Words and phrases like
Free
Free
Get it now
Discounts
Cheap
Etc.
and theexcessive use of punctuation marks (!!!), as well as theUSE OF CAPITAL LETTERS, can activate the spam filter and ensure that your e-mails are never opened.
Pro tip: Avoid spam words not only in the subject line but also in the body of the e-mail!
No matter how good and interesting the content of your email is, if the subject line doesn't invite the recipient to read it, the email will not perform well.

If the software you use to send your e-mails offers the option, you should definitely use A / B testing. Here's how you can try which type of subject line your customers will respond to best:
Funny or serious? Vague or clear? Emojis or no emojis? Find out
Tip: Download ours too free checklist where we tell you how to get one design successful email can!
Tip 2: Personal emails work
An email is much more likely to be opened if it looks like it is intended for the recipient personally. But writing an email to every single customer sounds like an incredible amount of work.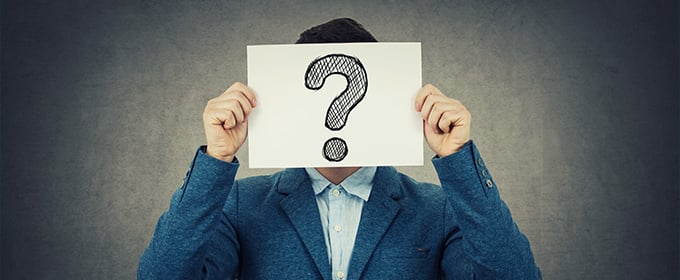 Fortunately, not only are cell phones, kitchen appliances and cars getting smarter, but also the software you use to send emails. Almost every email software offers the possibility to personalize mailings.
So instead of writing an impersonal e-mail, you can address the e-mail recipients personally (provided that you have collected this data and inserted it into your e-mail software).
It could look like this:

Using the recipient's name at the beginning of the email and designing the text as if you were only writing for one person can significantly increase the open rate.
The customer gets the feeling that the mail was written just for him and not a mass mail that was sent to thousands of recipients.
The more you personalize your mailings and tailor them to the customer, the greater the likelihood that the next e-mail will also be opened.
More on this in the fourth tip!
3rd tip: the right timing
It should be clear to every shop operator that the potential of an email will not be fully exploited if the timing is not right.
An e-mail that ends up in the customer's mailbox sometime in the middle of the night will not increase sales as much as a mailing that is sent at the best time.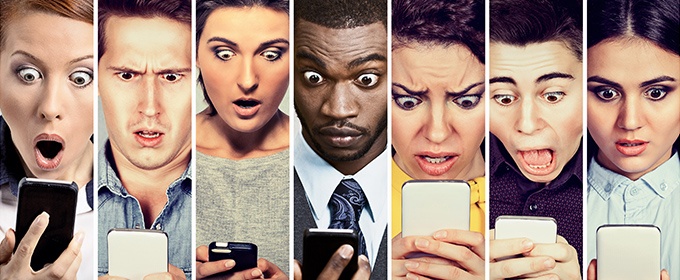 But what's the best time to send emails? As is so often the case, the answer to this question is: It all depends.
In a study by Hubspot, in which more than 20 million emails were analyzed over a period of 10 months, the following emerged:
Mailings, that were sent on Tuesdays, compared to the average, a 20% higher opening rate and most emails are opened between 10am and 12pm during the week.
Nevertheless, you should also test here at what times your customers are most likely to open the e-mail. Think about what a normal day in your customer's life looks like.
If you have done this, you can avoid that your mailings end up in the mailbox exactly while the food is being cooked for the children or the customer is stuck in rush hour traffic.
Tip 4: Segment your email list
Are your female customers interested in the new leisure jackets?
Or are your male customers interested in the new summer dresses?
Are your younger customers interested in walking sticks?
Does a senior customer buy a new skateboard from the trendy Supreme brand?
The answer to these questions: Rather not.

He's most likely under 50 and not interested in the new summer dresses. Image via Unsplash
Sending the same email to all recipients saves time, but costs you revenue.
Segmenting the e-mail addresses of your customers, i.e. classifying them into different buyer groups, means that you can send coherent mailings.
Remember that your customers have given you permission to contact them for promotional purposes.
This permission can be withdrawn from you very quickly if you send e-mails that simply do not match the purchasing behavior and interests of the recipient.
Tip 5: think of smartphone users
If your emails don't look good or are difficult to read on mobile devices, you're giving away cash.
More than 74% of smartphone users use their mobile phones to check emails and 51% of all emails are opened on mobile devices.
So make sure that your mailings appear on a smaller screen.
Then you can look forward to a higher email open rate, clicks to your online shop and, ideally, mobile purchases!
You can also download our free checklist, where we will tell you how you can design a successful e-mail!