How is the streaming quality from Disney
How To: How to Improve Streaming Quality on Disney Plus
The resolution and playback quality of the films and series on Disney Plus is not enough for you? No problem! In "How to" today, we will explain to you how you can improve the streaming quality of the videos when you download them in a few seconds.
Disney Plus is currently the topic of conversation among film, series and streaming fans in Germany. The users passionately discuss for and against the latest streaming service on the market.
Subscribe to Disney Plus here!
How to improve streaming quality on Disney Plus
If you have a subscription to Disney Plus, you may find that you are not satisfied with the quality of the videos. This is currently due to the fact that Disney has automatically reduced the playback quality due to the Corona crisis.
But in principle, the new streaming service is not designed for the best streaming quality in the start setting. That is why we want to explain to you in "How to" today, how you can increase the quality of the videos quickly and easily.
First, open the Disney Plus app on your smartphone.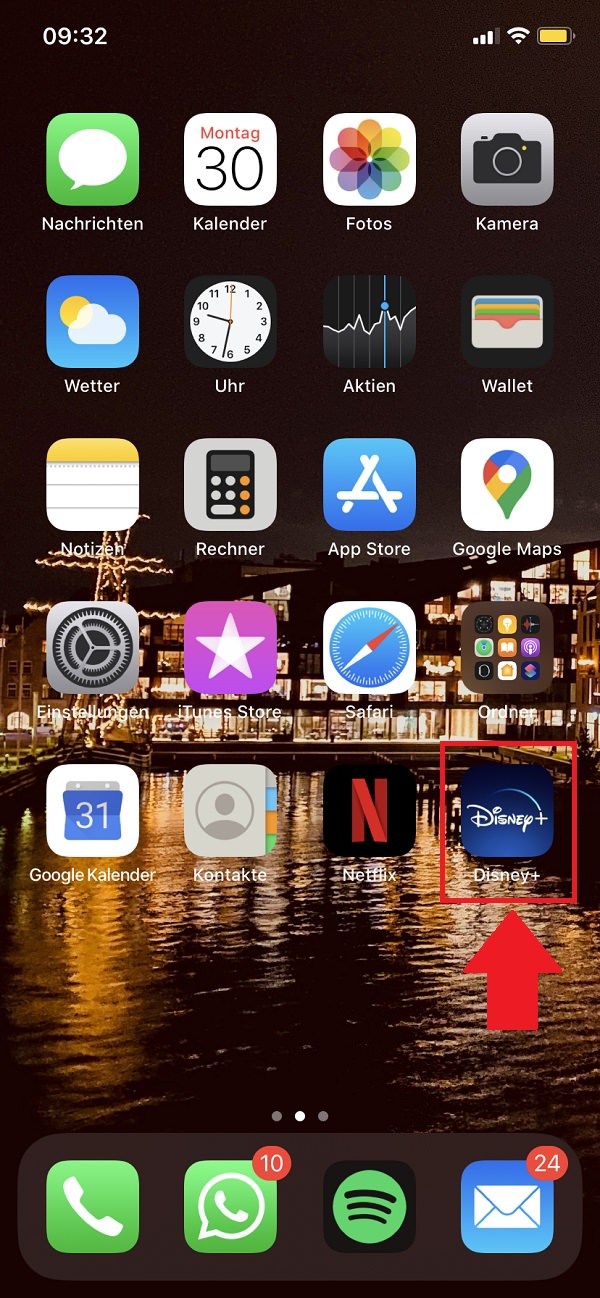 How to increase the video quality at Disney Plus. Step 1.
You can go back and forth with the arrows under the heading.