Should I hire a prostitute?
Sex buying ban: "There is no such thing as good prostitution"
Sandra Norak (name changed) worked as a prostitute for six years. When she was still a minor, she met a much older man through the Internet who promised her great love. Norak had problems at home, trusted him and pushed her into prostitution ". She fell victim to the" loverboy method "- this is what this popular scam is called.
The man took Norak to a flat-rate brothel. Here, the young woman had to serve 400-500 sex buyers in four weeks, as the 29-year-old reports. "At some point you stop perceiving yourself as a feeling person; it is comparable to the destruction of your own identity," she says on the podium at the CAP World Congress against the Sexual Exploitation of Women and Girls, which will take place from April 2nd to 5th in Mainz takes place.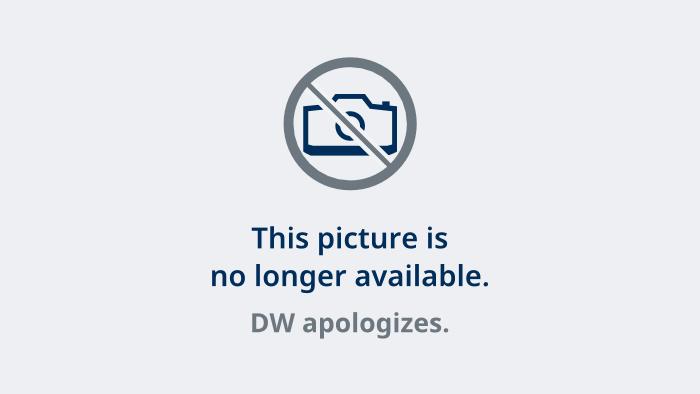 Sandra Norak managed to get out of prostitution in 2014. Today she is fighting for a sex purchase ban
Around 350 women and men from international organizations came to the congress. They all have one goal: a ban on buying sex in Germany and, in the long term, the complete abolition of prostitution.
"Men buy power"
Norak has also been campaigning for this at the "Sisters" association since she left prostitution. "Prostitution should be recognized for what it is: violence and a violation of human dignity," she said in an interview with DW. The participants of the congress agree with their demand. Their argumentation: Prostitution always arises out of necessity and ends in coercion and the sexual exploitation of women. "Men don't buy sexuality, they buy power," says EMMA founder Alice Schwarzer, who also came to the congress. "We live in a country where prostitution is acceptable," she says.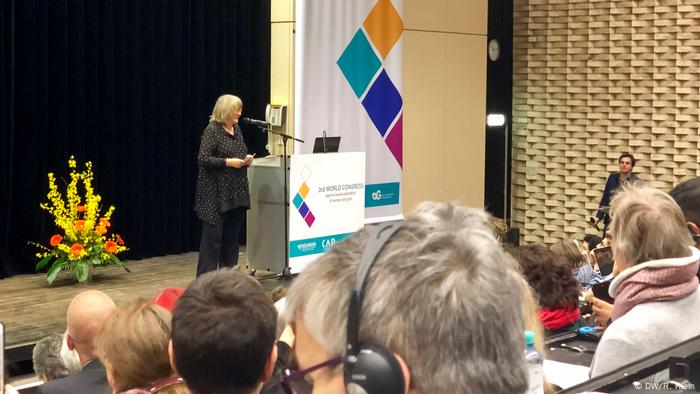 Alice Schwarzer gave an introductory lecture at the congress
During the congress, the participants talk about the psychological and physical effects of prostitution. Dropouts like Norak report on their experiences. A joint declaration will be adopted at the end of the congress. The main demand: Germany should introduce the Nordic model, as many other countries have already done. France introduced it in 2016, Ireland in 2017. It has been in effect in Sweden for 20 years. It contains a sex purchase ban. This differs from the prohibition of prostitution: the purchase of sexual services is criminalized, the client is a criminal offense, not the prostitute. It is difficult to say to what extent the Swedish law has curbed prostitution. Some experts say prostitution has shifted: from the street to the apartment or to the internet. But there are also studies that show that the sex market has shrunk overall.
Germany: "Europe's brothel"
In Germany, prostitution was immoral until 2002. The Prostitution Act then passed was intended to strengthen prostitutes' rights and legalized sexual services. The Prostitution Protection Act, which aims to protect women from violence and coercion, has existed since 2017. Brothels need an operating permit, prostitutes should be registered and receive a certificate, called "whore pass" in the scene. In fact, only around 7,000 women registered in the first year after it came into force, with between 200,000 and one million prostitutes in Germany, depending on the statistics. Germany still has one of the most liberal prostitution laws and is known as the "brothel of Europe". Between 80 and 90 percent of prostitutes come from abroad, many work under duress and inhumane conditions, and have come to Germany through human traffickers.
The federal government thinks a sex purchase ban is the wrong way to go. There is a risk that "the sex workers will be forced into illegality and exposed to the dangers and risks of the trade without protection," said a spokesman for the Ministry of Family Affairs a few days ago.
Aid organizations: There is no voluntary prostitution
Congress participants find the argument cynical, as does the widespread argument that many women would voluntarily prostitute themselves. "For 34 years I have been taking care of women who are being exploited in this way," says Sr. Lea Ackermann, founder of the association "Solidarity With Women in Distress" (SOLWODI) in an interview with DW. "Today I say: not a single woman does this voluntarily."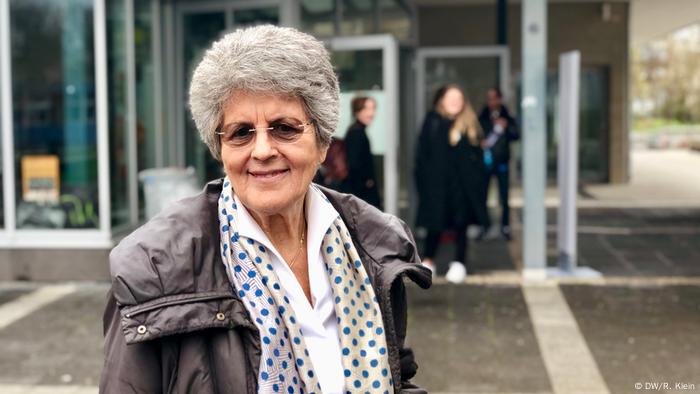 Sr. Lea Ackermann has been helping prostitutes to get out of prostitution for decades
Poverty is a very strong motive for prostitution, says Gerhard Trabert, founder of the Association for Poverty and Health in Germany. "We know that more and more women are prostituting themselves in order to simply be able to survive, because the social transfer payments are no longer really sufficient to be able to participate in this society." Trabert also calls for the abolition of prostitution - and a social rethink. "We need a different image of women, especially with young men: that she is not an object of desire, but that she is a subject and that it has nothing to do with love to use a woman like that and do her violence."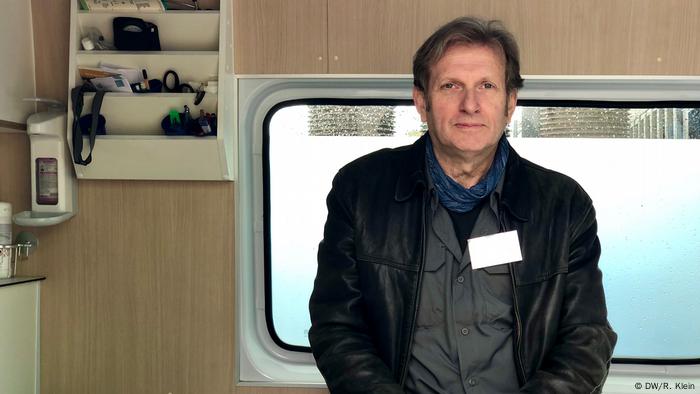 Gerhard Trabert is also an emergency physician and helps people in need in his doctor's mobile
In general, the participants of the congress are very unanimous, there is always loud applause when calling for a ban on sex purchases, and the possibility of a constitutional lawsuit is also met with great applause. From their point of view, the prostitute lobby prevents stricter legislation in Germany. "This legislation conveys that men have a right to sex and that they can use a woman at any time and then throw it away like a pack of cigarettes," says Norak.
Representatives from prostitutes' associations were not present at the congress. You were neither spoken to nor invited, says Simone Wiegratz, head of the Hydra advice center. But even if you had been invited, you would probably not have gone, says Wiegartz, who is also a board member of the Alliance of Specialized Advice Centers for Sex Workers (BUFAS) - the different positions are simply clear.
Resistance from prostitution associations
Hydra and BUFAS are committed to equating sex work more and more with other forms of employment. They strictly reject a ban on buying sex or prostitution. Women can no longer defend themselves properly, according to Wiegratz, because they act illegally and are socially ostracized. "If you are placed in a dirty corner and cannot and are not allowed to express yourself, then you are unprotected." That would put women in even more difficult circumstances, says Wiegratz.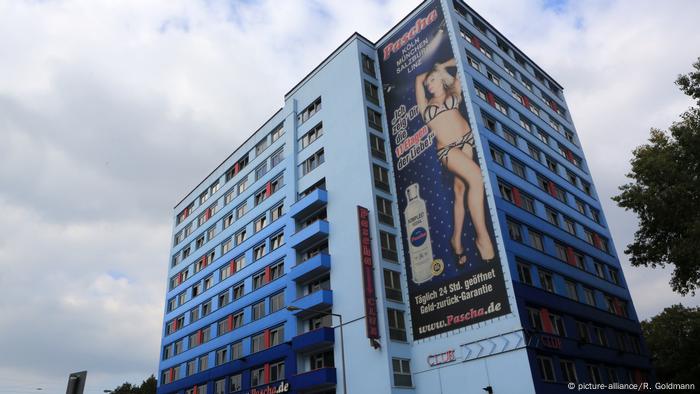 The Pascha in Cologne is one of Europe's largest brothels
She also disagrees with the statement that prostitution is always compulsory. However, some women would not think through the decision properly, says Wiegratz. Therefore, when starting counseling, you always ask women about their motives. But she does not see that prostitution harms all women. "Some can cope well with that, they have a boundary that allows them to get through life well."
According to her own experience, Sandra Norak does not agree with such statements. "What I've seen in six years is simply that there is no such thing as good prostitution," says Norak. "She always does something with women. She was never in any way wearable for a woman I've seen." Today Norak is studying law and was able to leave his time as a prostitute behind. She is doing very well today, she said in conversation. "But you don't forget what happened there anyway."